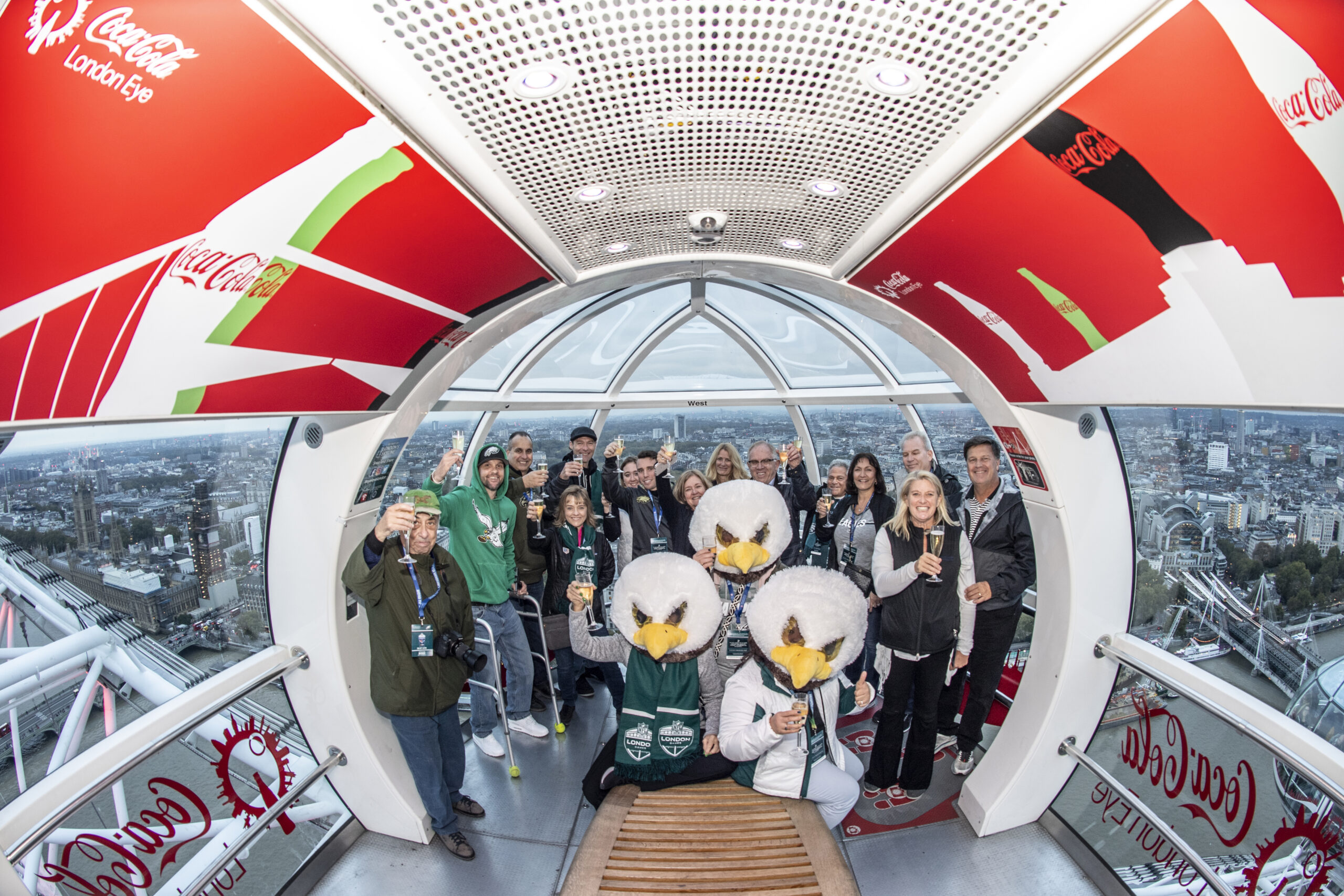 The National Football League is the highest revenue-generating sport in the world, checking in at roughly $16 billion per year. The league often boasts the vast majority of the highest-rated television broadcasts each season.
The NFL has a firm grasp on the United States and for the past 15 years has branched out to play regular season games internationally — mostly in London. As the league ventures into Germany for the first time this fall, as well as heading back to London and Mexico City, On Location has played a large role in getting U.S. fans to destinations abroad.
"If you look back at the history of On Location, it was really started by the NFL in Jacksonville at Super Bowl 39, when the NFL realized there was an opportunity to provide hospitality packages for corporate clients and consumers to go to the Super Bowl," said Brian Wilder, executive vice president of On Location. "On Location, as an idea and as a company, has been around for a long time. But just recently over the last five to seven years has On Location started to spread its wings and become a real player in the experiential and hospitality space."
On Location — which was acquired by Endeavor in 2020 — acts as a travel agent, tour guide and concierge all rolled into one. For NFL fans who want to go overseas or south of the border to see their favorite team play, On Location offers everything needed for an epic experience.
"I think On Location has done a great job," said Henry Hodgson, general manager of NFL UK. "They've been able to bring over fans of the teams that are playing in the UK, as well as NFL fans who are interested in attending and experiencing those London games, as part of the large mostly sold-out crowds that we've had for those games over the years.
"It's definitely important for us to show, especially the city of London, that the NFL is able to bring tourism in as part of these great games that obviously are attracting a lot of fans also from all across the UK to attend."
The NFL is approaching its 15-year anniversary of the first regular season game played outside of the United States. That game in London in 2007 laid the groundwork for 2022, which will feature three games in London, a game in Mexico City and the inaugural NFL games in Germany.
An Immersive Experience
In addition to airfare and hotel accommodations, On Location curates its NFL experiences to include the option of tourism add-ons.
When the San Francisco 49ers play the Arizona Cardinals at Estadio Azteca in Mexico City this November, fans can experience a welcome fiesta and a tour of the Teotihuacan Pyramids. London excursions of the past have included bus tours of the city, pub gatherings and a trip on the London Eye cantilevered observation wheel.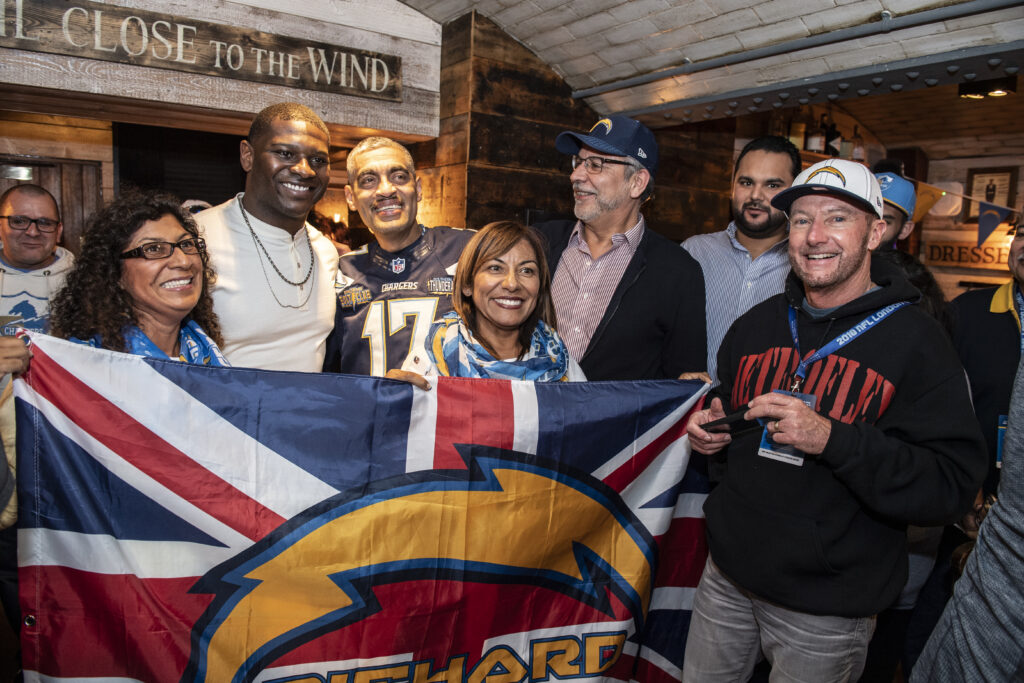 Now, patrons going to see the Denver Broncos vs. the Jacksonville Jaguars, the Minnesota Vikings vs. the New Orleans Saints and the Green Bay Packers vs. the New York Giants in London this fall can choose to add tours of the Churchill War Rooms, Windsor Castle and Oxford and Blenheim Palace.
"We have done the tours in London for many years and we've really taken the best feedback from fans and see where the best experience was for them," Wilder said. "These things evolve over time and the London tours have been very well received by fans.
"We try to refine the experience, whether it's the hotel you're staying at or the excursion that you're taking, or even just how we receive you on that very first day. You're flying through the night, and you get there early in the morning, so we ask ourselves, 'what can we do with those guests to make sure that they make the most of their day?'"
With several years of the London experiences under its belt, On Location and the NFL are now venturing into Germany. Tom Brady and the Tampa Bay Buccaneers will face the Seattle Seahawks on November 13 at Allianz Arena in Munich.
"The cities of Munich and Frankfurt, and the region, really have all been part of the support that was committed to the NFL when we said that we'd be playing games in those markets," Hodgson said. "This is something that the NFL events group does on an annual basis — they go into new cities and try to figure out how to work best with cities to make sure that it's a fantastic experience for everyone that's attending."
The Munich package includes several German-centric add-ons such as a guided tour of BMW World and the BMW Museum, a beer brewing seminar/beer tasting and a tour of Nymphenburg Castle.
On Location Director Chase Kaznowski said the prospect of going into new cities and putting together tourism packages is exciting, and the company looks through a fan perspective when selecting activities.
"As we think about these experiences and what someone might want to go do in Munich, it's really easy for us because we're the same clientele," Kaznowski said. "We really just try and put ourselves in their shoes as much as we can. And think outside the box of, 'If I went to Munich for the first time, what would I want to do? What would I want to experience?'
"And we make that not only come to life, but then elevate it above and beyond what someone might be able to believe is possible or what they might experience."
Marketing the inaugural game in Germany became quite a bit easier once Brady unretired over the summer as well.
"It doesn't hurt business when Tom Brady comes back and he's going to Germany," Wilder said. "No different than when Aaron Rodgers came back to the Packers when there was uncertainty there. I think with any sports league, whether it's the NFL or others, they look to make sure they have stars. And for us, that helps with any event that we have."
Evolving Through Covid
While the pandemic wanes and international travel picks up, On Location is seeing a difference between 2021 and 2022. People last year weren't fully ready or confident to travel overseas in large numbers, Wilder said, but the five international games this year has business booming.
"It's all systems go right now where it feels back to normal," Wilder said. "People are ready to get out there and we're seeing a longer sales cycle because some people may have been hesitant to purchase packages not knowing what restrictions might be, and where the world would be at that point in time."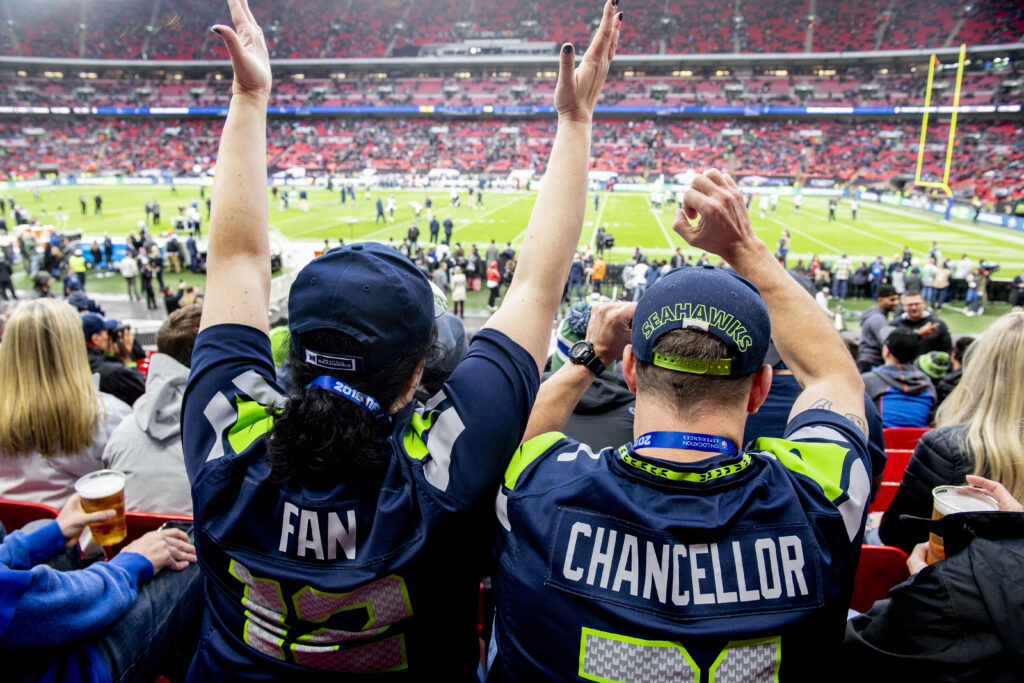 The sports world grinded to a halt in 2020, and for a company that produces experiences around sports events as one of its main sources of income, it's fair to wonder how On Location survived. Wilder admits his mindset is markedly improved from 2020–2021 as On Location was able to reinvent itself and be poised for a big comeback.
"As unfortunate as it was for things to just shut down, many good things came out of the pandemic for us," Wilder said. "We got better. We really put the time into thinking about who we wanted to be, even during the pandemic and post pandemic. We did a lot of thinking about the customer journey — and from the most basic level package buyer at On Location to the most elaborate — we want to make sure that you have that true purchase-to-memory experience.
"When you have the time to think about what you want to look like when you come out of it, and now to see it come to fruition in this past year, it's very rewarding. Through the struggle of it, we became a better company for it."
The Future of International NFL Experiences
It appears the NFL is going full steam ahead when it comes to expansion on overseas events, and that's a good thing for both the league and On Location.
Hodgson said the key to creating an NFL fan base in Europe is by playing games there and giving fans the full experience of the NFL, live and in person.
"The games are our most visible driver of fandom in the UK and in Europe," Hodgson said. "Beyond that, we've also done our best to be 'authentically NFL, but distinctly local.' Which means we speak to sports fans in a way that will resonate with them; a way that they'll be excited about and interested in this sport, but still make it simple and more accessible."
The next step forward would be an NFL team in Europe. Hodgson and his team have been doing everything possible to show that a team is sustainable overseas.
"We feel like we have the fan base and that we could support that kind of thing in the UK," Hodgson said. "But the reality of the situation is that in order for that to happen, we would need an ownership group to want to move a team or start a franchise in the UK. So, the best thing we can do is create the right conditions, which includes selling out stadiums and doing a lot of the things that we've done up until now."
No matter what the future holds, On Location will be ready to provide experiences for fans. The 2022 Super Bowl in Los Angeles was the most successful event the company has ever had.
"There's no ceiling to where we could take this, especially having our parent company, Endeavor, and the resources that we have with some of our sister companies," Wilder said. "For On Location, our plan is to continue to do what we're doing with the current rights holders we have, and to continue to get better."