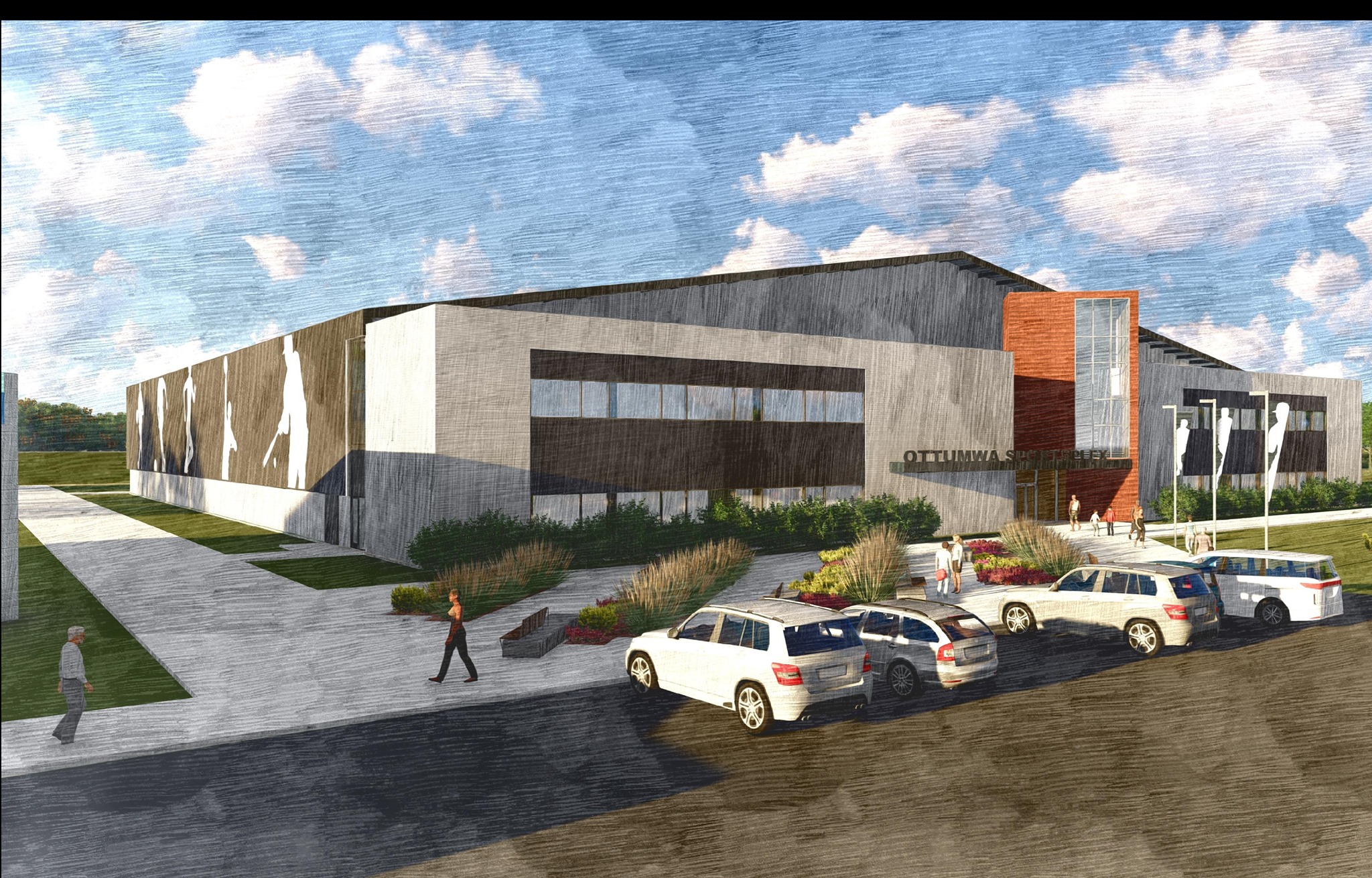 The Southeast Iowa Sports Commission has received $2.5 million in funding for the Ottumwa SportsPlex Development Project from Iowa Economic Development's Destination Iowa funding through the American Rescue Plan.
The proposed SportsPlex would include three basketball courts, four volleyball courts, 9v9 turf soccer field, a softball and baseball infield, two batting cages, a turf football field, concessions and offices.
The Destination Iowa award represents 23% of the total project investment of $10,737,449 for the 60,000 square foot indoor sports complex in Sycamore Park. The facility will be owned and operated by the Southeast Iowa Sports Commission, a nonprofit organization developed for the project.
"The news of this grant from Destination Iowa and Governor Reynolds' office is game changing for Ottumwa, Wapello County, and our entire region," said Brian Morgan, board chair of the Southeast Iowa Sports Commission. "We want to express our gratitude and excitement to the Governor's office and State Representative Hans Wilz for helping to make this great project a reality to Wapello County."
Destination Iowa is a $100 million investment in quality of life and tourism attractions made available through the federal American Rescue Plan Act.
"Destination Iowa has inspired communities in all corners of the state to dream big about projects that will bolster quality of life and attract newcomers," Gov. Kim Reynolds said. "The demand is so high, especially in rural areas, that I've extended the program to help more rural communities realize those dreams."