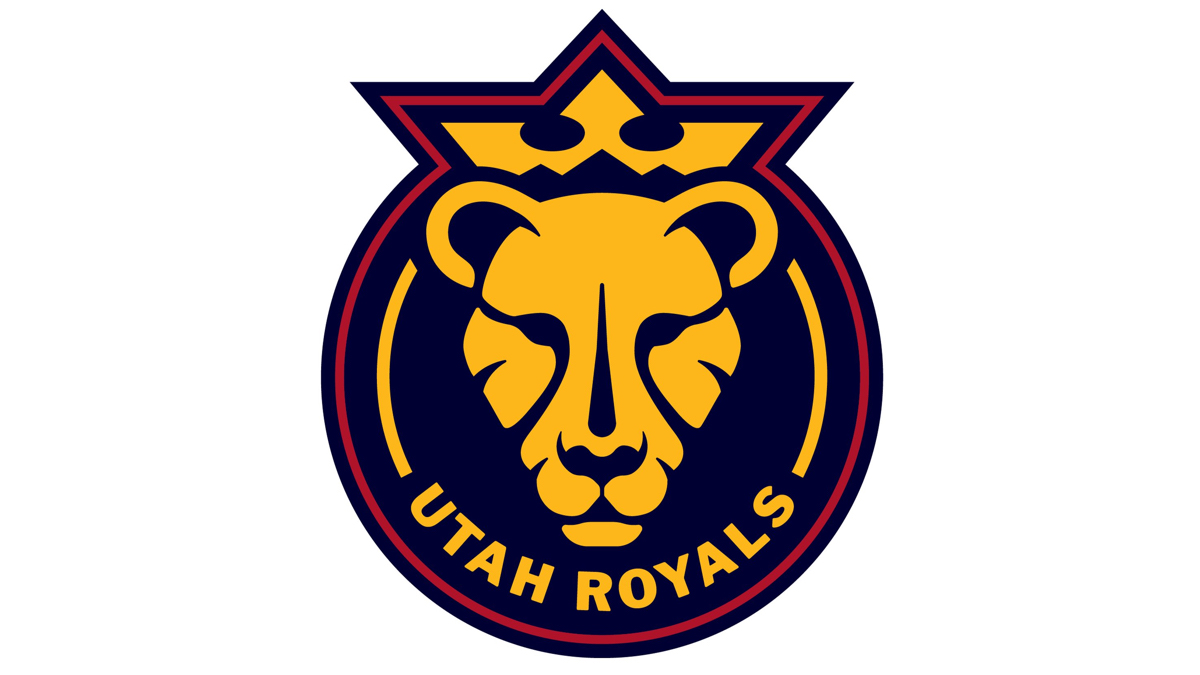 The Utah Royals will return to the National Women's Soccer League in the 2024 season, announced NWSL Commissioner Jessica Berman along with a host of dignitaries on Saturday at America First Field in Sandy, Utah, hours ahead of Real Salt Lake's home opener in Major League Soccer against Austin FC.
"We are delighted to welcome Utah Royals FC and its dedicated fan base back into the league," said Berman. "The return of the women's game to Utah, where soccer roots run deep, is a victory for players and fans alike. As the Royals begin this new chapter under the new ownership and leadership, I am confident the club will build a player-first organization equipped with the tools to thrive on and off the pitch."
Saturday's announcement continues the NWSL's increasing number of franchises. What was a league that 10 years ago started with eight teams reached 12 last season with two new teams in Angel City FC and San Diego Wave FC. Angel City averaged more than 19,000 fans in Los Angeles last season while San Diego set a postseason attendance record in the playoff semifinals.
The announcement of Utah returning to the NWSL was long awaited. Utah Royals FC entered the NWSL in 2017 and was owned by then-Real Salt Lake owner Dell Loy Hansen after a team in Kansas City folded. The Royals ranked second in NWSL attendance in their three years with more than 10,000 fans per game in 2019. It also hosted the inaugural NWSL Challenge Cup early in the pandemic to replace the regular season.
After allegations that Hansen was racist, sexist and oversaw a toxic work culture in 2020, both RSL and the Royals were put up for sale. Angie and Chris Long bought the Royals in December 2020 to bring the NWSL back to Kansas City; when the Royals left Utah, the league included a clause to allow the future new owners of Real Salt Lake to revive the market's NWSL franchise for a set fee.
David Blitzer and Ryan Smith bought Real Salt Lake before the 2022 MLS season and soon after said the clause to bring the Royals back would be activated. Sportico reported Friday that Kraft Analytics Group Chief Executive Officer Jessica Gelman and Philadelphia 76ers Executive Daryl Morey are part of a group that recently bought into Utah Soccer LLC, the parent of MLS club Real Salt Lake and the Royals.
"When we acquired Real Salt Lake last year, we said it was a matter of when, not if, the NWSL would return to Utah. This has always been an integral part of our mission," Blitzer said. "With today's announcement, we are thrilled to fulfill the promise we made to our incredible fan base. We are grateful for the opportunity to use our resources and platform to take women's soccer to the next level while inspiring future players and fans globally."
Utah Royals FC will be led by President Michelle Hyncik, who has served as Real Salt Lake's General Counsel for three years. Before making the move to Utah, Hyncik spent five years working with Major League Soccer as Senior Legal Counsel.
"As someone who credits my entire livelihood to my home on the pitch, I will prioritize empowering our Utah Royals players, and the young girls and boys who look up to them, through providing state of the art facilities, resources, staff, engagement, and opportunities to achieve their full potential," Hyncik said. "I could not be prouder to be part of this community and the Utah Soccer family as we bring world-class women's soccer to Utah in 2024."
The Wall Street Journal reported in January that Utah, Boston and San Francisco would be joining the NWSL. The report said the Utah Royals and San Francisco would join the league in 2024 with Boston joining as soon as 2025. The Journal reported the Utah franchise paid between $2 and $5 million in an agreement reached a few years ago while the Boston and Bay Area franchises will pay around $50 million apiece, an enormous increase on previous expansion fees.
The Bay Area's bid is backed by two former USWNT stars in Brandi Chastain and Aly Wagner along with Leslie Osborne and Danielle Slaton, also national team veterans. The San Jose CyberRays played three seasons in the WUSA won the 2001 championship before the league and team folded in 2003. FC Gold Pride played two seasons in the now-defunct Women's Professional Soccer before folding in 2010. A new team in the Bay Area would be expected to have its home games at PayPal Park, home of the MLS' San Jose Earthquakes.
Boston also has a history with women's pro soccer with the Boston Breakers as part of the Women's Professional Soccer League in 2007 before joining the Women's Premier Soccer League Elite in 2012 and later the NWSL in its inaugural season before the team shut down in 2018. Where a new NWSL team would play home games is still to be determined.
Following in 2024 is not only expansion but the scheduled opening for KC Current Stadium at Berkley Riverfront Park, the first soccer-specific stadium built for women's pro soccer and coming after the 2022 launch of the team's training facility. Another storyline for the league's existing teams is the sales of the Portland Thorns and Chicago Red Stars. Both franchises were implicated in both October's U.S. Soccer report on abuse and misconduct in women's soccer and the NWSL-NWSLPA's own joint investigation.