Outdoor Thrills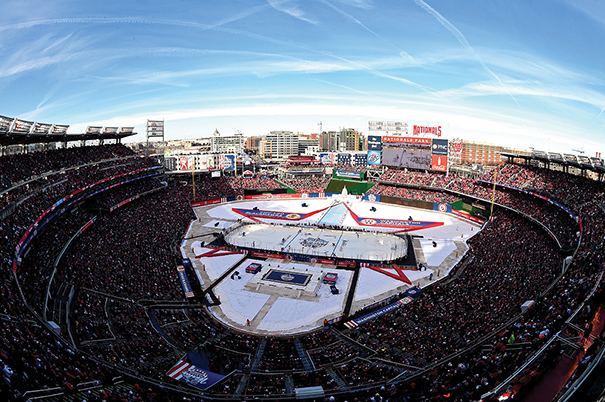 By John Conroy
Eight years after its first Winter Classic set the standard for open-air drama on ice, the National Hockey League will bring the New Year's Day event back to the Boston area in 2016 and showcase its coveted Coors Light Stadium Series in two new cities—Denver and Minneapolis.
Billed as a return to hockey's roots on ponds and in backyard rinks, the outdoor game has once again become a highly popular sporting event with fans and host cities thanks to many memorable moments, commencing with Sidney Crosby's winning 2008 shootout goal in a Buffalo blizzard. Everyone wants in on the magic, especially the clubs and stadium owners vying to hold games in a variety of venues. Of course, financial benefits are a major incentive—the 15 outdoor games held so far have brought in thousands of visitors spending millions in cold, hard cash.
To read the rest of this story in the digital edition of SportsTravel, please click here.