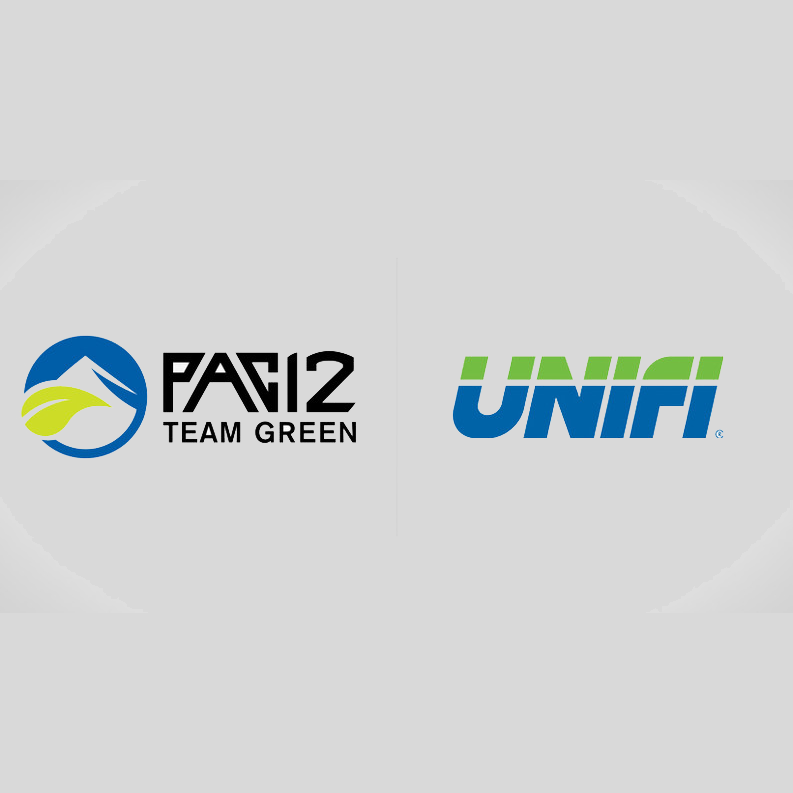 The Pac-12 and Unifi Inc. have announced a long-term partnership that will have Unifi serve as the founding sustainability partner of Pac-12 Team Green, a sponsor for all Pac-12 championship events and a sponsor of the Pac-12 Sustainability Conference. As part of the agreement, Unifi will provide grant funding to all 12 of the collegiate conference's member schools to support sustainability initiatives and increase recycling efforts. The company will also work with the Pac-12 and Pac-12 Networks on custom content and media assets to feature sustainability programs and support efforts to recycle billions of plastic bottles into fiber.
The announcement was made during the 2018 Pac-12 Sustainability Conference at the University of Colorado.
Unifi transforms recycled plastic bottles into recycled fiber for new apparel, footwear, home goods and other consumer products. Pac-12 Team Green, announced during the conference, is a first-of-its-kind program uniting the 12 conference universities to promote greening efforts on and around their campuses. The program was instrumental in Unifi's decision to partner with Pac-12 Team Green.
"At Unifi, sustainability is a core component of the work we do and who we are," said Richard Gerstein, executive vice-president of premium value-added brands and global chief marketing and innovation officer at Unifi. "While we have recycled more than 12 billion plastic bottles into Repreve Polyester products including athletic shoes and apparel, we recognize the need to create a paradigm shift in recycling rates in the U.S. to keep even more bottles out of landfills. Working alongside the Pac-12, our goal is to expand this undertaking to our universities, who are taking a leading role in educating and changing behaviors."
"Unifi and the Pac-12 share a common vision for how sustainability can impact our communities and this innovative partnership will help amplify the impressive sustainability efforts being executed by our campuses," said Jamie Zaninovich, Pac-12 deputy commissioner and chief operating officer.