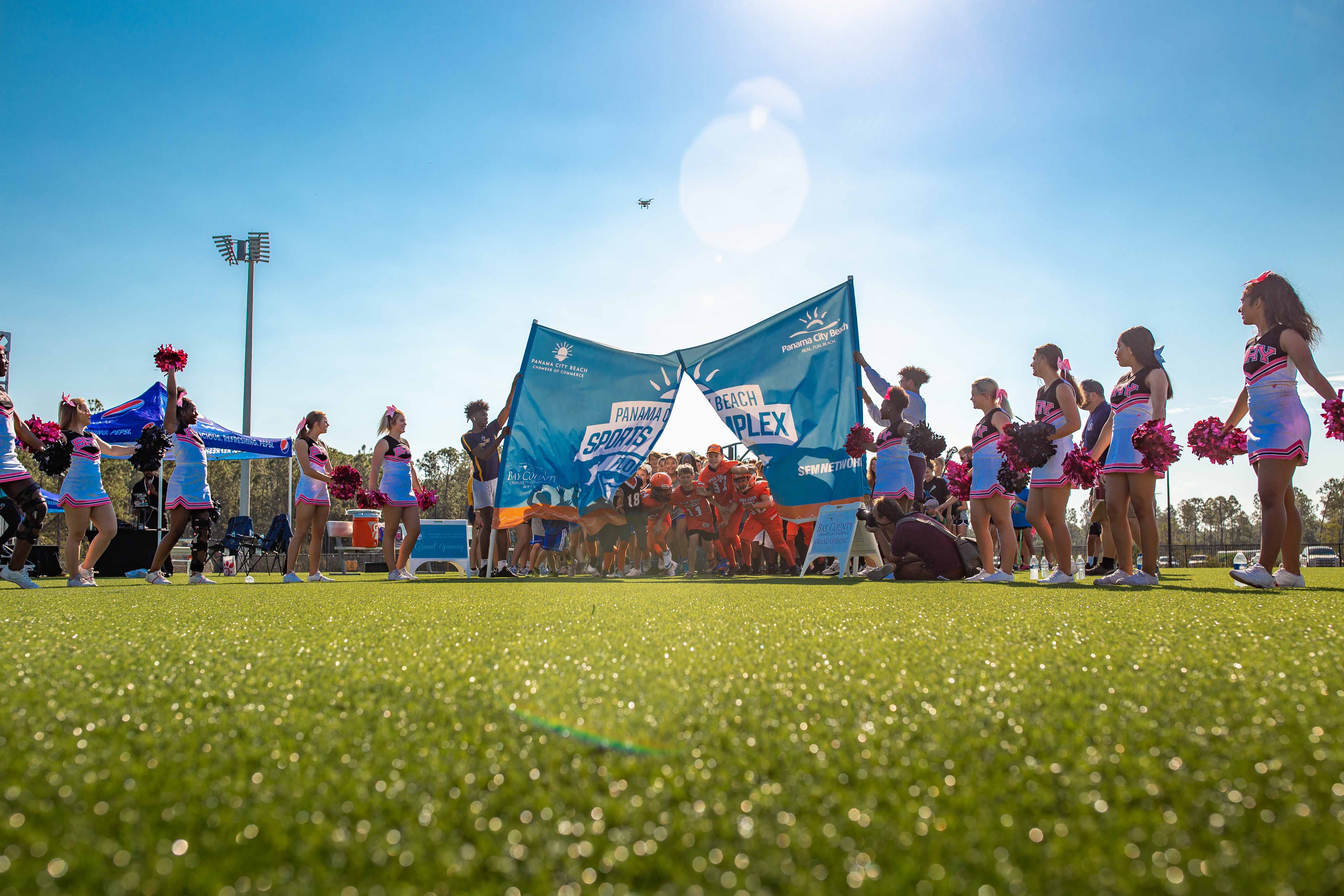 The Panama City Beach Sports Complex recently held its grand opening of the 160-acre project that will serve as a venue for more than 50 sports events in the first year alone.
The opening was held days before the one-year anniversary of Hurricane Michael's landfall, an event that set back the complex's construction. The complex has already hosted events before the grand opening as test runs, including several that were slated for other area venues too damaged by the storm to fulfill the original bookings.
"This project has been a long time coming and our team at Visit Panama City Beach is incredibly proud of the complex," said Visit Panama City Beach president and CEO Dan Rowe. "Through our public-private partnerships, this complex will enhance the amenities we already have for visitors to Panama City Beach as well as our residents. It puts our beach destination on the map in a whole new way."
The complex, managed by Sports Facilities Management, is expected to generate more than $13 million in new market spending from visitors in year one and spur job growth. In addition to hosting events such as the U.S. Youth Soccer South Region Cross Conference Series and the Soccer Youth All-American Series, the sports complex team also plans to add opportunities for local residents to play various sports at the facility.
"Our team has been working tremendously hard to open our facility on time for Bay County and its visitors," SFM General Manager J.D. Wood said. "We are thankful for the support from Panama City Beach Convention & Visitors Bureau, Bay County Chamber of Commerce, Visit Panama City Beach, St. Joe Company and the hard-working construction team from Anchor CEI. We are excited to open our facility with more than 50 events on the calendar and key sponsor relationships."