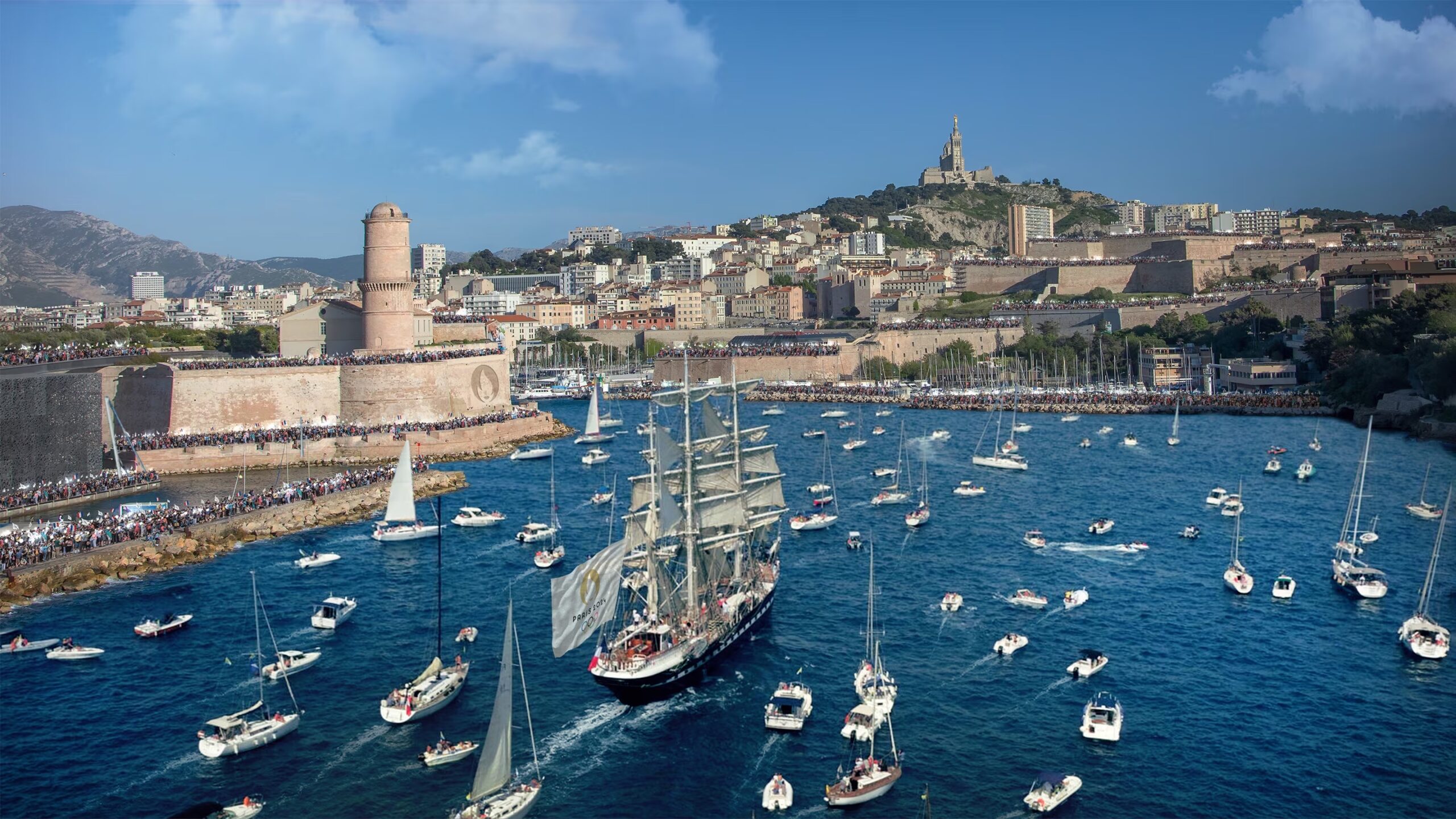 Following its lighting at a ceremony in Olympia, Greece, in tribute to the ancient Olympic Games, the Olympic flame will leave Athens and travel across the Mediterranean Sea before arriving on French soil at the famous Old Port of Marseille, the starting point for the Olympic Torch Relay as it begins a journey throughout the host country, culminating in its arrival in the capital to light the Olympic cauldron and mark the beginning of the 2024 Olympic Summer Games in Paris.
France's second most populous city, which will host sailing and soccer during the Games, has a rich nautical history and will welcome the Belem with a festival on the quays. The torch relay and festival will be sponsored by Coca-Cola.
"Something historic is happening here, in our region," said Renaud Muselier, president of the Provence-Alpes-Côte d'Azur Region and deputy president of the Association of Regions of France. "Let's be proud to welcome the Olympic flame, which will put the iconic locations of the region in the spotlight, before [welcoming] sailing and football events."
The cities of Athens and Marseille have been linked throughout history, with the latter being both a former Greek colony (Massalia) and the oldest city in France. Marseille also has a rich tradition in sport, evidenced by the remains of a stadium built by the Greeks in Ancient times. The city will host sailing at the Marseille Marina and soccer matches at the Stade Vélodrome, which is where the French national team opened its tournament at the 1998 FIFA World Cup on the way to its first ever championship.
"Paris 2024 chose the city of Marseille for many reasons — some historical, some symbolic, some geographical," said Tony Estanguet, president of Paris 2024. "The key role that sport occupies in the city and in the hearts of its residents was a crucial factor, as was the city's close involvement in the Paris 2024 project, including its hosting of sailing and football events. We are especially delighted to see the Olympic flame in Marseille, because this is a city that reflects the image of the Games: popular, festive, warm and multi-cultural."
With Marseille confirmed as the official starting point, Paris 2024 also announced the full route of the relay will be revealed in May 2023.
"It is a joy for the city of Marseille to be the first phase of the prologue of the Olympic flame and to celebrate with the world its arrival in France," said Benoît Payan, mayor of Marseille. "Welcoming this big celebration will be an opportunity for the people of Marseille to come together, to feel the energy and to share a big, popular event on the Vieux Port. This global event will allow everyone to share a joyful moment of conviviality and solidarity."