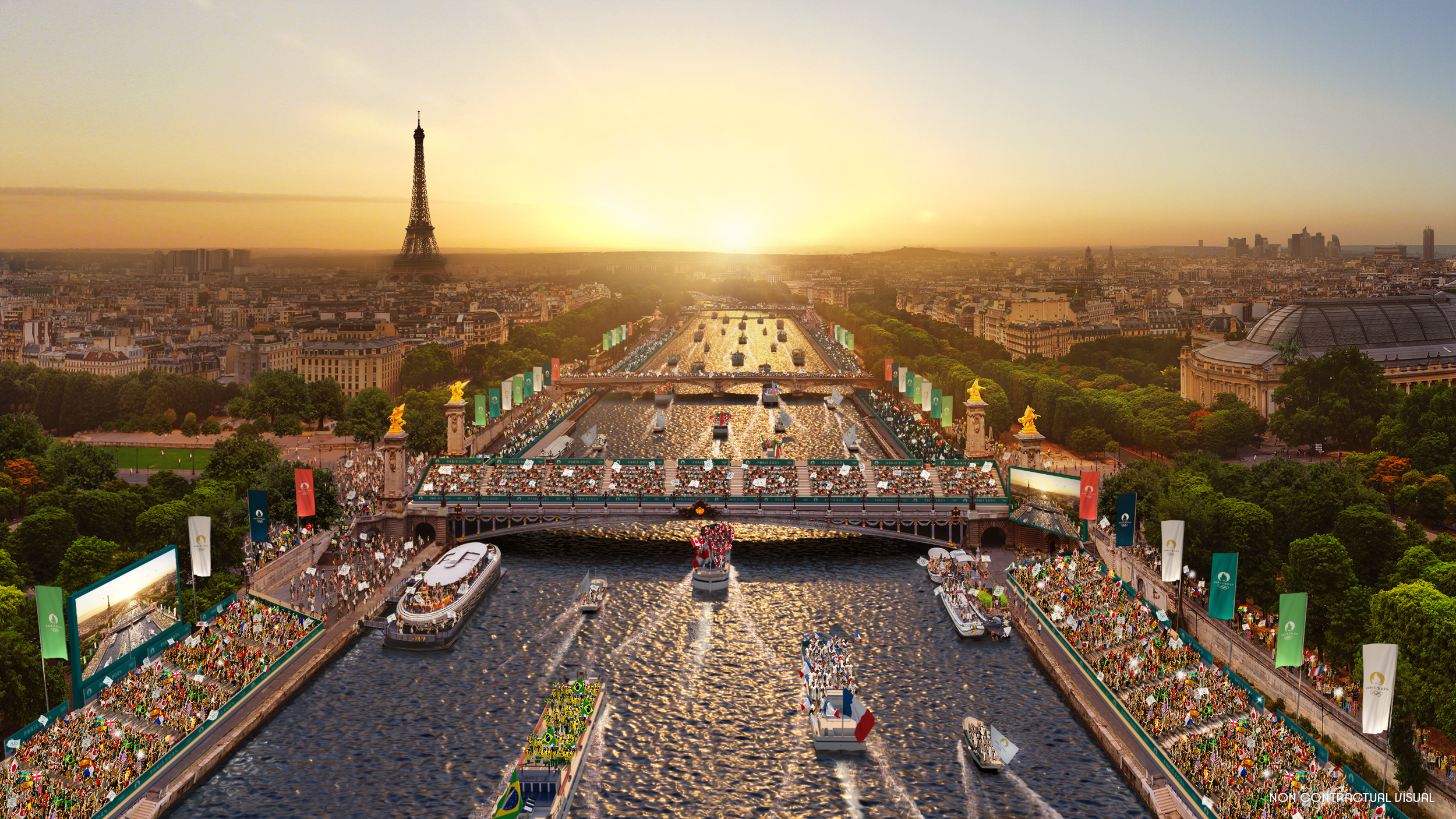 The International Olympic Committee's Coordination Commission has finished visits to the organizers for the 2024 Olympic and Paralympic Summer Games in Paris, grading the work done so far as "right on track" to deliver the Games in less than two years' time.
During the meetings, the Coordination Commission received an insight into the launch of Paris 2024's "Games wide open" slogan and its response throughout France, along with an ongoing campaign to get school children to undertake 30 minutes of physical activity daily. Local organizers also told the IOC they have 20 domestic commercial partners confirmed and are on track to securing 80% of its targeted partnerships before the end of the year. Updates on Paris 2024's sustainability strategy were also provided with 95% of venues either already exist or are temporary.
Two of the new venues were visited by the Coordination Commission. One stop was the Olympic and Paralympic Villag, which will accommodate up to 14,250 athletes and team officials during the Games before forming a new residential district, offering around 2,800 family apartments. The other stop was the Aquatics Centre in Seine-Saint-Denis, which will not only house the pool post-Games but also become a multi-sports facility that will include fitness facilities, a climbing wall, a skatepark and areas for individual and team sports.
"Excitement is continuing to grow, not only in France but also among thousands of athletes around the world who are competing to qualify for these Games," IOC Coordination Commission Chair Pierre-Olivier Beckers-Vieujant said. "Having marked two years until the Olympic Games begin in July, we are fully in the operational delivery phase.'"
The next major milestone for Paris 2024 will be the launch of hospitality packages for the general public within the next few weeks, with more information about public ticket sales to be revealed in December.
Through all the promotion about the positives from the visit, organizers also admitted they want IOC officials to use fewer courtesy cars and take more trips on public transport. Inflation in France is running above 6% and putting stress on the overall Games budget of more than $8.05 billion.
"Thanks to the IOC and the pooling of a certain number of vehicle fleets we are going to drop the number of vehicles by 30% to 40% as opposed to the last Games," Etienne Thobois, the organizing committee's chief executive, said Wednesday.
Beckers-Vieujant said the IOC wants to be open-minded when helping officials find "optimizations," using the word that often stands for cost-cutting in Olympic language. "In the past, the transport system was built mainly in a specially dedicated system with stakeholders, at the request of the Olympic family," he added. "Today there is a great deal of flexibility to allow Paris to use, as best it can, public transport and pool transport systems."
The IOC is giving Paris organizers about $1.6 billion from its broadcasting and sponsor revenues toward running the Games, which typically overshoot the initial budget estimates. Organizing Committee President Tony Estanguet said each of his departments was asked to suggest more savings in the coming weeks to help draft more precise financial forecasts.
"I obviously am not naïve, I know that the world has changed," Beckers-Vieujant said. "There has been no country that's been left unscathed if we think about inflation."