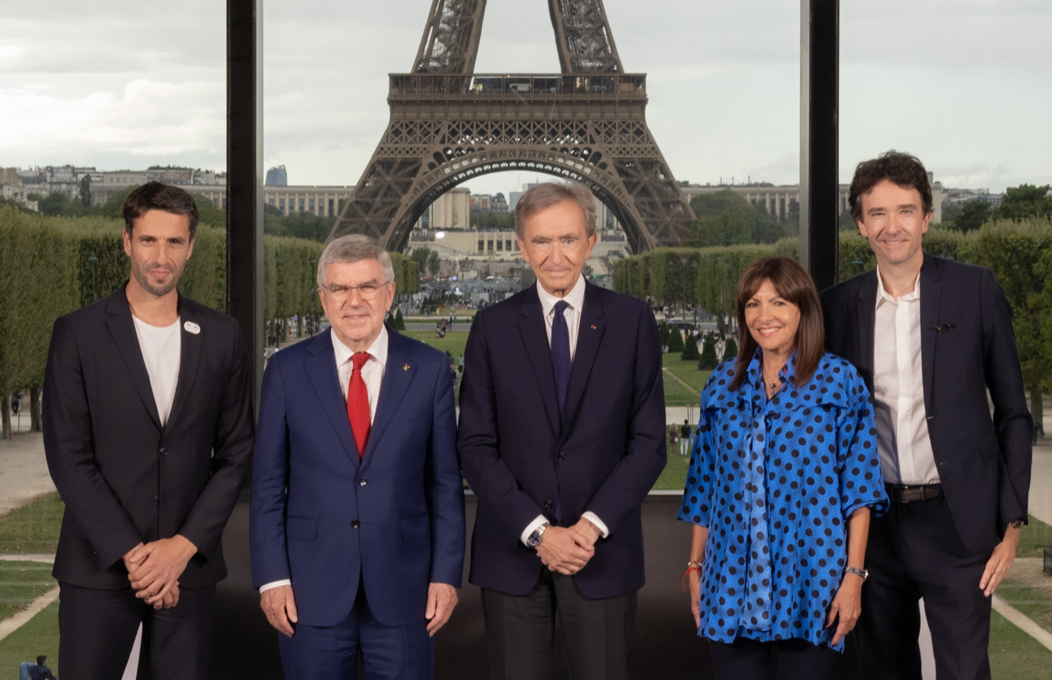 Moët Hennessy Louis Vuitton has become a premium partner of the Paris 2024 Olympic and Paralympic Games and will share in key moments during the Games, which start in one year.
LVMH will design the Paris 2024 Olympic and Paralympic medals, made by Paris jeweler Chaumet. Moët Hennessy wines and spirits Maisons will provide their products as part of hospitality programs during the Olympic and Paralympic Games. Sephora will be a partner for the Olympic Torch Relay with activations for the public along the relay route, as well as at group locations along the itinerary.
"From the very outset of our project we have wanted the Paris 2024 Olympic and Paralympic Games to contribute to promoting the image of our country and France's many remarkable talents," said Tony Estanguet, president of the Paris 2024 Olympic Committee. "Today, with the LVMH Group, Paris 2024 has taken a decisive step forward. LVMH already supported us during our bid for the Summer Olympics and we are thrilled to have the Group with us 100% for this exciting adventure."
During the Games, LVMH will also provide direct support for certain athletes whose journeys make them "Artisans of All Victories." The first is swimmer Léon Marchand, who at the age of 21 has won three world champion titles, is the world record-holder of the 400-meter individual medley and is a leading medal hope for the French Olympic team.
"This unprecedented partnership with the Paris 2024 Olympic and Paralympic Games will contribute to heightening the appeal of France around the world," said Bernard Arnault, chairman and chief executive officer of LVMH. "It was only natural that LVMH and its Maisons be part of this exceptional international event. Sports is a tremendous source of inspiration for our Maisons, which will unite creative excellence and athletic performance by contributing their savoir-faire and bold innovation to this extraordinary celebration."
LVMH will also join French charity Secours populaire français to facilitate access to sports for 1,000 children and young people aged 4 to 25 who live in vulnerable situations. The group will provide funding for sports association memberships, training programs and beginner classes.