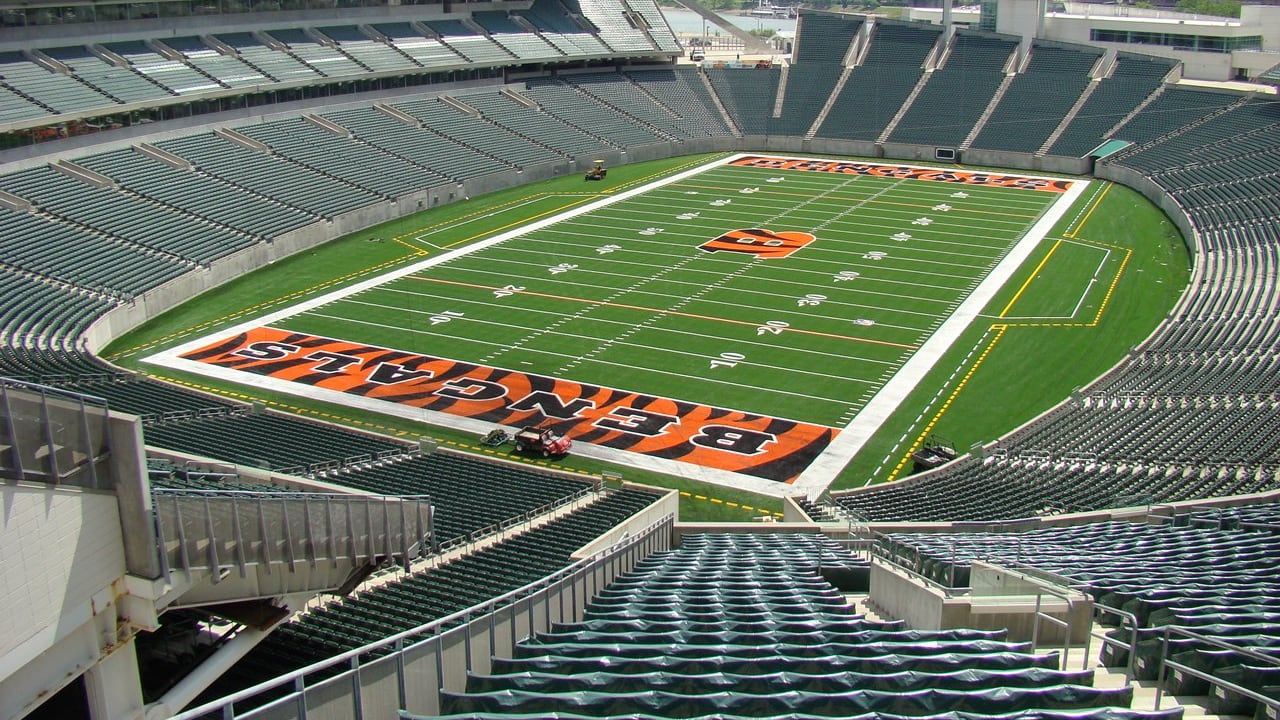 Two design firms have been hired by Hamilton County in Ohio to evaluate the future of Paul Brown Stadium, home of the Cincinnati Bengals since its opening in 2000 and the venue put forth by Cincinnati in its bid to host matches at the 2026 FIFA World Cup.
The Bengals' lease is up in 2026, spurring the decision by the Hamilton County commissioners to hire Gensler Architecture in Los Angeles and Elevar Design, based in Cincinnati. Since Paul Brown Stadium was opened, there have been 16 new stadiums built in the NFL.
The county commissioners made the approval earlier this month. The cost of $374,500 will be split between the county and the Bengals.
The work by the firms will encompass a look at the condition, cost and obsolescence of every aspect of the stadium. The contract breaks it down into 15 categories with the final report expected within four to six months.
The stadium currently has a capacity of 65,515 and originally was a grass field before moving to FieldTurf before the 2004 season. The stadium has 114 private suites and 7,945 club seats; recent renovations to the stadium include video and ribbon displays around the stadium and hospitality area upgrades.
Paul Brown Stadium is listed as the venue that could host 2026 World Cup matches should Cincinnati be named one of the host cities. The original bid book has Cincinnati hosting potential group-play games, as well as being in contention to host a quarterfinal or third-place game.