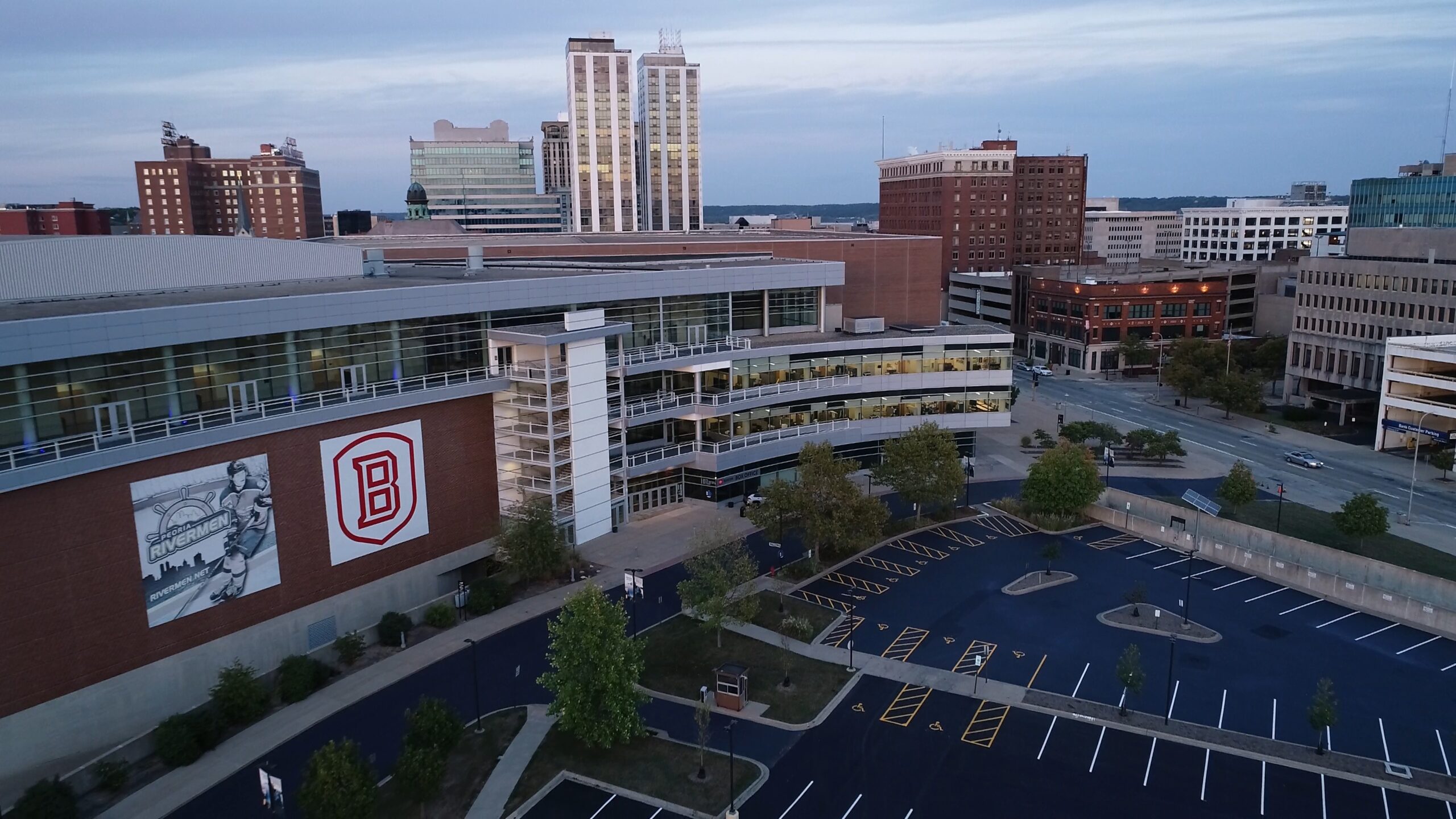 Peoria Civic Center in Illinois will continue being managed by ASM Global after a new agreement was sealed between the venue operator and Peoria Civic Center Authority.
The Civic Center is home for the SPHL's Peoria Rivermen and Bradley University basketball. The facility has been managed by ASM Global since 1990 with the new agreement going through 2028.
"This relationship has proven itself mutually beneficial for more than three decades," said Yvonne Greer-Batton, Peoria Civic Center Authority board chair. "We are grateful for our past and excited about our future. ASM Global offers our facility world-class management and provides industry access and opportunities we could not achieve on our own."
Peoria Civic Center, inaugurated in 1982 features an 11,000-seat arena, 2,196-seat theater, 110,000 square feet of exhibit hall space and 45,000 square feet of meeting room space. The venue is connected to two hotels via skywalk. A 2007 revitalization included the construction of the Great Hall, Ballroom and Exhibit Hall D and the PCC will undergo a series of capital improvements totaling over $40 million between 2023 through 2025.
"The PCCA and its city and state partners are proud to provide leadership, innovation and support as the facility undergoes $45 million in capital-improvement projects," Greer-Batton said. "This relationship will keep Peoria Civic Center on the cutting edge of events and entertainment, enhance the vitality of our region, and offer a higher quality of life for area residents and visiting patrons."