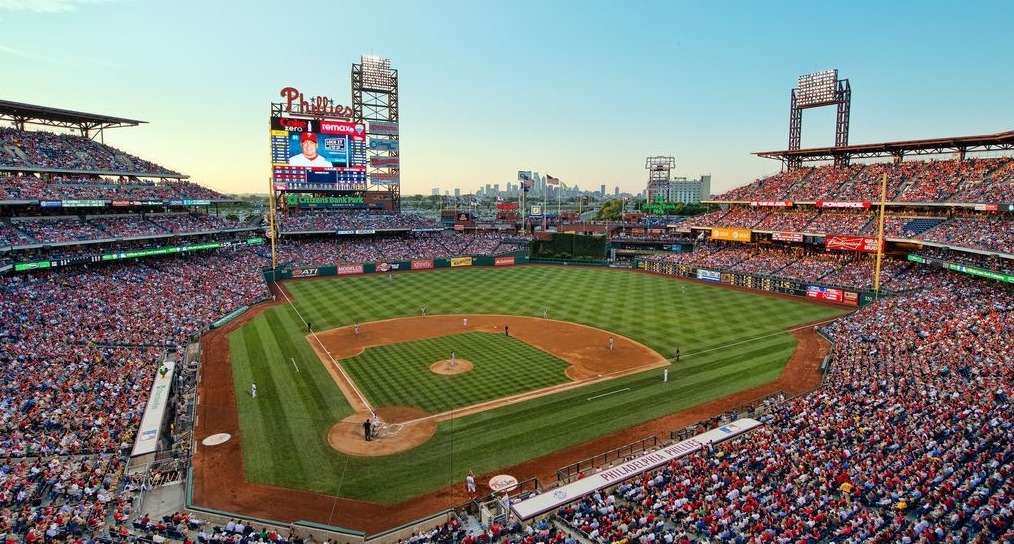 Should the Philadelphia Phillies not make the Major League Baseball playoffs, there'll still be sporting events to cheer at Citizens Bank Park this fall.
The Phillies announced that parts of their ballpark will be open during Philadelphia Eagles home games this season, along with Shake Shack takeout for tailgaters around the stadium complex area.
A new bar and restaurant at the ballpark this year, Pass and Stow, will be open two hours ahead of kickoff with $20 tickets, plus an outdoor beer garden with food and drink specials. There will be 40 televisions and a big screen showing all the games. The Shake Shack at the Pass and Stow area will be open for takeout only four hours prior to game time and stay open until an hour after kickoff.
Also open will be the Diamond Club on the Suite and Club Entrance level at the ballpark. There will be all-inclusive food and drinks service from 11:30 a.m. to 2:30 p.m. for 1 p.m. kickoffs, with a cash bar after that. Tickets for the Diamond Club events are $75 for home games on September 8 against Washington, September 22 against Detroit, October 6 against the New York Jets and November 3 against Chicago. More home games may be added to the Diamond Club schedule at a later date.