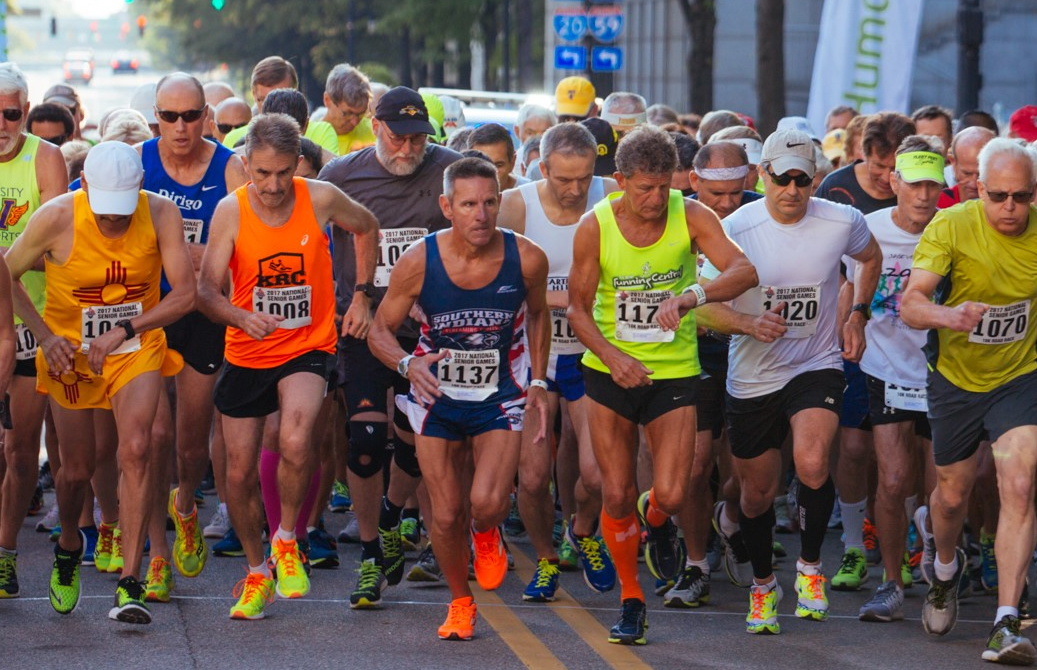 The 2023 National Senior Games will be held in Pittsburgh, the second time the city has hosted the multisport event for athletes age 50 and above. Specific summer dates for the event will be announced at a later date.
"The city has seen a transformation of its downtown and has many new offerings," said National Senior Games Association CEO Marc Riker. "We plan to extensively use the David L. Lawrence Convention Center as our hub of activity. Overall, the NSGA team agreed that Pittsburgh will pleasantly surprise our athletes with what is offered."
The National Senior Games have been growing in participation with each iteration of the event that is typically held every other year. In 2019, the event in Albuquerque, New Mexico, an all-time participation record with nearly 14,000 athletes competing in 20 sports over a two-week schedule, with an estimated $35 million local economic impact.
"Those Games made us the largest qualified multisport championship competition in history, so Pittsburgh will also be surprised at the magnitude of the event and all of our expanded activities to engage the community," Riker said.
Pittsburgh last hosted the event in 2005.
"SportsPittsburgh is thrilled to welcome the National Senior Games back to the City of Champions in 2023 and we would like to thank the NSGA for trusting Pittsburgh to host this prestigious event," SportsPittsburgh Executive Director Jennifer Hawkins said. "Not only is our region the definitive destination for major sports events, it's also a major leisure tourism destination with unique attractions and outdoor activities, world-class accommodations, an award-winning restaurant scene and so much more. We aim to provide the athletes with iconic experiences both on and off the playing fields, and we plan on delivering on that goal in 2023."
Riker said participants had a memorable experience at the previous event held in the city.
"One thing that we hear from athletes about 2005 was how friendly and accommodating Pittsburgh was," Riker said. "We have experienced the same warm welcome and assistance from the 2023 organizing team since the beginning. It already feels like we're part of the family, and we're just getting started."
Due to the pandemic, the next biennial National Senior Games were rescheduled from 2021 to May 10-23, 2022, in Fort Lauderdale, Florida.