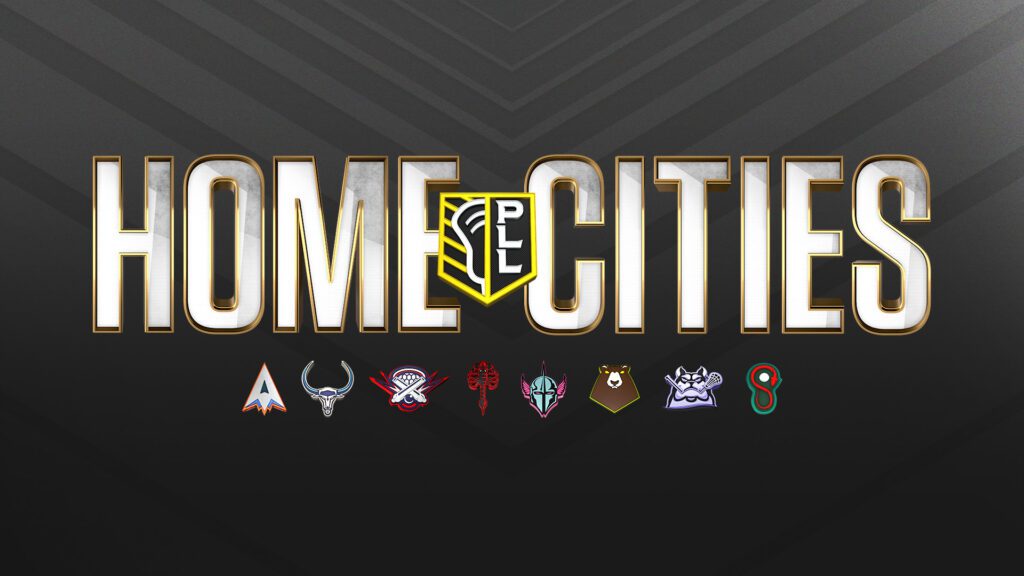 The Premier Lacrosse League powered by Ticketmaster has announced that beginning in 2024, all eight clubs will be assigned to home cities.
"Moving our eight teams into home cities will mark the biggest investment in the league since its inception," said Paul Rabil, co-founder and president of the PLL. "This move will unlock deeper, more connected relationships between our fans, teams and players. Continuing to build a global presence around lacrosse and driving our mission forward will remain core to our approach. We're giving the PLL local love and global awareness."
The PLL will maintain its touring model with its eight teams playing in one city over a two-day weekend. Beginning in 2024, the home team will play a doubleheader when the league is competing in that team's market.
The league's schedule will continue its 14 game weekends beginning in June and ending in September. Eight of the league's 10 regular season game weekends will be held at home venues, with two regular season weekends at neutral sites.
"When we looked at our growth over the last five years, matched by our goals, objectives and expansion, tying our teams to home cities was a natural next step for the business," said Mike Rabil, co-founder and chief executive officer of the PLL. "From our major media rights deal with ESPN, to the growing population of 45 million lacrosse fans across the U.S., the future of our sport is bright. Our teams' presence in home cities will fuel our league's future growth by tapping into the most universally understood driver of fan engagement."
The PLL will continue to operate as a single entity, with the league owning and operating all eight teams. Each teams' location is set to be announced in the fourth quarter of 2023. The league is evaluating a combination of cities, states, and regions to assign to its eight teams.
Beginning June 3, fans will have the opportunity to vote on team locations at pllvote.com and through the PLL app. The league will select cities based on analysis, preferred venues, partnership considerations, fan engagement and historical pro lacrosse ticket sales data.
The 2023 PLL season kicks off on June 3 in Albany, New York, with games to be aired live on ABC and ESPN Plus.