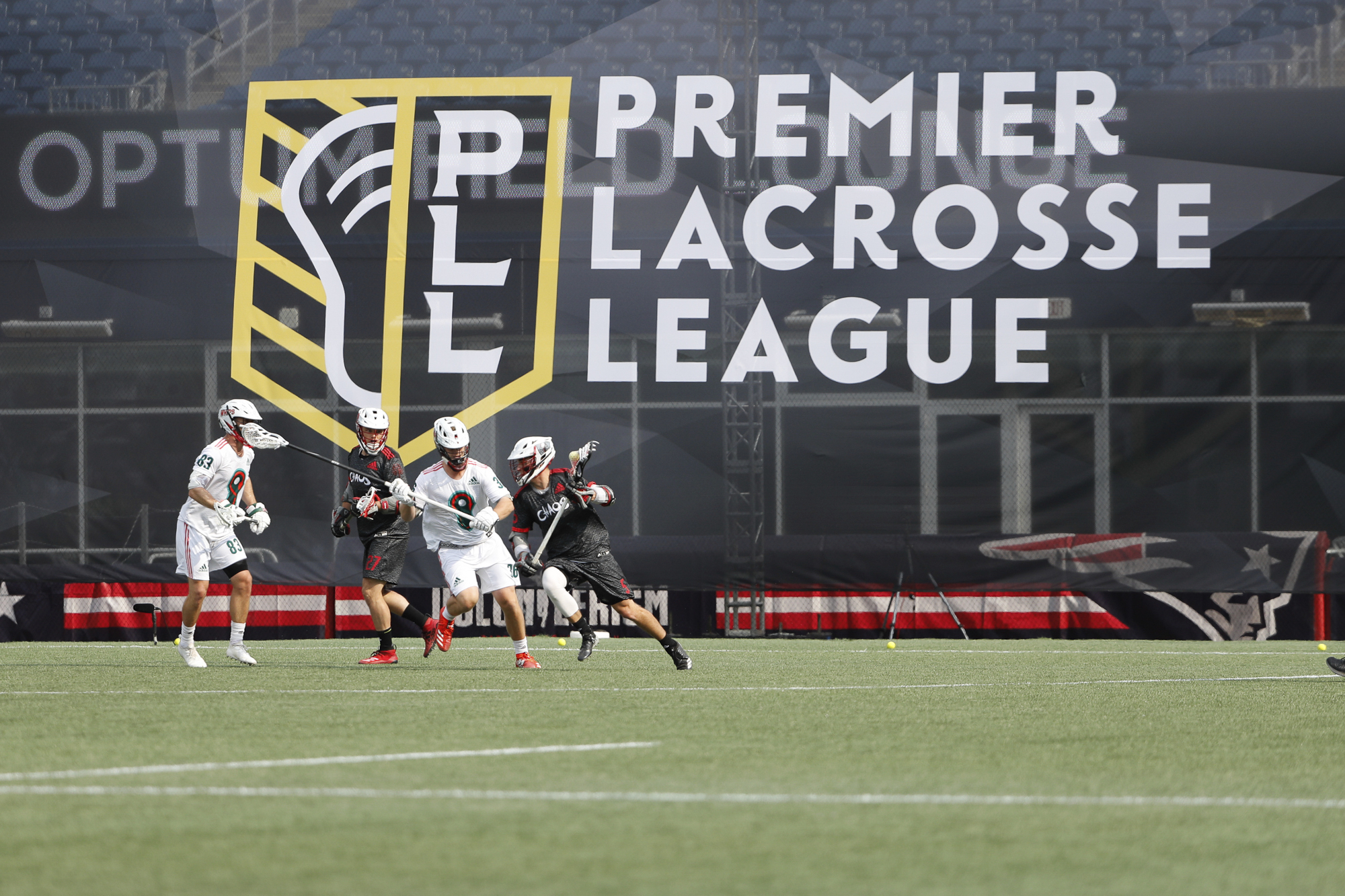 The Premier Lacrosse League powered by Ticketmaster has announced that the Championship Series will return in February 2023 in a sixes format, which USA Lacrosse is pushing to be included in the 2028 Olympic Summer Games in Los Angeles.
The top four teams from the 2022 PLL regular season standings will qualify for the tournament. Qualifying teams will travel a 12-man roster to the 2023 tournament to compete in round robin play, finishing with a single-elimination playoff.
Games will be played in World Lacrosse Sixes format, including four 8-minute quarters on a 70-by-36 meter field. Instead of taking faceoffs after goals scored, goalies will restart play with a clear. There will be a 30-second shot clock for each team's possession, and faceoffs will occur at the start of each quarter.
"As we thought critically about ways to expand the PLL, driving more seasonal awareness and providing additional playing opportunities and compensation for players became a top priority," said Co-Founder and President Paul Rabil. "We're thrilled to be re-introducing our Championship Series – now with an organic throughline from our summer regular season into the winter tournament."
"The next half decade will be pivotal for the international growth of lacrosse," said Co-Founder and CEO Michael Rabil. "As a proud partner of World Lacrosse, we're excited to showcase the Sixes format and continue to push for lacrosse's inclusion in the 2028 Olympics."
Players competing in the Championship Series will receive compensation in addition to their PLL salaries that includes a wage and prize bonus based on their team's finish. All games will be distributed through ESPN platforms. Details on a location is forthcoming.
The league earlier announced that it will host its 2022 championship at Subaru Park in Philadelphia on September 18 to culminate a 14-city season that includes new stops in Connecticut, Texas, and the Pacific Northwest.
The 2022 Championship will be played at Subaru Park in Philadelphia – home of the 2019 PLL Championship overtime thriller between Whipsnakes LC and Redwoods LC. The semifinals will be September 11 at Audi Field in Washington, D.C., and the quarterfinals at Gillette Stadium on September 3 in Foxborough, Massachusetts.
"Subaru Park has hosted some of the most memorable moments in our league's history from the Whipsnakes' Championship victory in 2019 to Chaos' semifinal upset of Atlas in 2021," said Co-Founder and Chief Executive Officer Michael Rabil. "We're proud to return to Philadelphia for our 2022 Championship."
Games during the 2022 season will also be staged in Albany, New York; Charlotte, North Carolina; Long Island, New York; Baltimore, Maryland; Minneapolis, Minnesota; Fairfield, Connecticut; Frisco, Texas; Denver, Colorado; Salt Lake City, Utah, and Seattle, Washington. The All-Star Game will be July 16 at Foxborough, also at Gillette Stadium.
The weekends in Fairfield, Frisco and Seattle will be new venues for the circuit. The Denver stop in August will be played at at Peter Barton Stadium at the University of Denver – the first DI lacrosse-only stadium.
The 2021 season saw the professional league will host game weekends in 11 cities, including an All-Star weekend and a three-weekend playoff structure. The 2020 season was played in a bubble environment in Herriman, Utah.