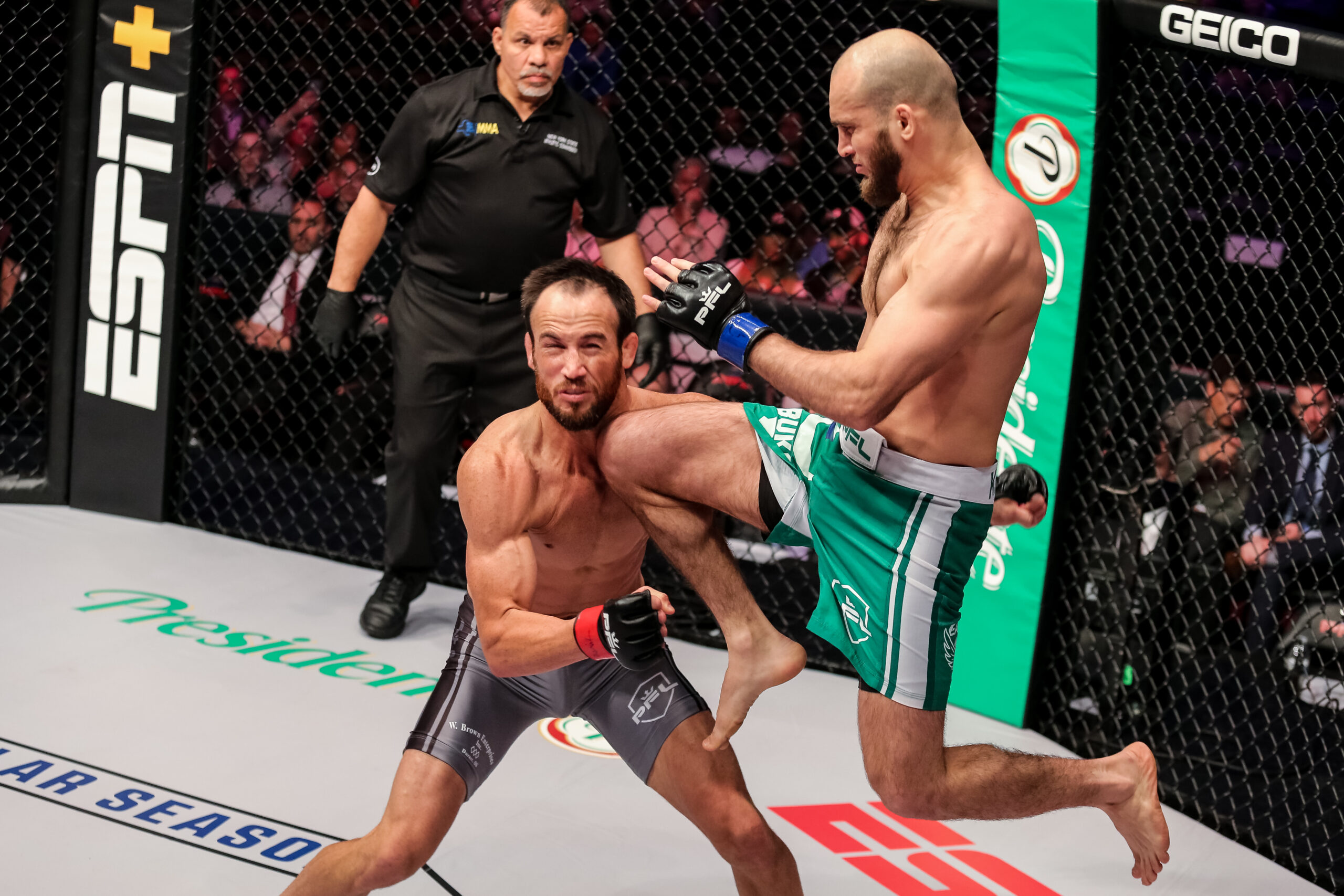 The Professional Fighters League will hold its 2021 regular season in a state-of-the-art bubble environment at Ocean Casino Resort in Atlantic City, New Jersey, starting in April.
The PFL is returning to Ocean Casino Resort following the newly renovated and expansive footprint at the venue's Ovation Hall, allowing the company's production team to create a made-for-TV and streaming regular season. At the moment, there are no plans to allow fans in attendance.
Athletes will report to the bubble 17 days prior to their scheduled fights, allowing for initial quarantine and additional measures to ensure full participation. The PFL will work with health experts to ensure all necessary protocols are adhered to including daily COVID-19 tests and mask requirements. Fighters will be kept separated in the lead-up to their bouts.
"PFL is excited to be back on ESPN to showcase our MMA 2.0 product — featuring returning champions, new star signings and next generation SmartCage technology innovation," said PFL CEO Peter Murray. "Our six regular season events will be staged at the world-class Ocean Casino Resort where we've held successful events in the past. The property has all of the necessary amenities to support our athletes in a bubble environment to ensure their safety as it relates to COVID-19."
The league will support its athletes with full access to training facilities and the PFL cage as well as a variety of meal options throughout the duration of their time in Atlantic City. The PFL's regular season bubble will mark the debut of Fuji as an Official MMA Equipment Provider of the PFL. As part of the agreement, the company's products will be integrated into the PFL Training Center, PFL Training Rooms and warm up areas onsite.
The PFL season starts April 23 and is headlined by newcomer and former world champion Anthony Pettis taking on knockout specialist Clay Collard. The main card will also feature two-time PFL champions Natan Schulte and Lance Palmer as they look to jumpstart their campaigns in matchups against Marcin Held and Bubba Jenkins, respectively. The 2021 PFL season will air on ESPN 2, ESPN Deportes and ESPN+ with the remaining regular season events on April 29, May 6, June 10, June 17, and June 25.