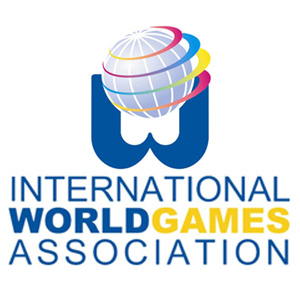 The official program for The World Games 2021 in Birmingham, Alabama, has been released, with 30 sports set to be contested. The event will feature 3,600 athletes from more than 100 countries and will mark the first time the United States has hosted since the first competition in 1981.
Among the sports returning to the program after an absence will be racquetball and softball. Racquetball was last played as an official sport at The World Games in 2013 and softball was last an official sport in 1985.
The World Games are staged every four years by the International World Games Association in the year following the Olympic Summer Games. The 2021 event will be staged July 15–25, in and around Birmingham. More detailed information about which disciplines in each sport will be contested is expected to be released by the end of the year.
"I'm sure this program will be attractive for spectators, both on site and on screen," said IWGA President José Perurena. "It strikes a good balance between team and individual sports, and demands widely varying skills such as strength, precision, control, artistry, endurance, courage and agility. We took account of all the reports on last year's Wroclaw Games and the performance of our various federations. Now we have to fine tune the specific events in association with our federations. We're all set for great Games in Birmingham 2021."
Some of the 30 sports were on the official program at the first edition of The World Games, which was staged in Santa Clara, California, including bowling, finswimming, gymnastics, karate, powerlifting, racquetball, roller sports, softball, tug of war and water ski.
The following is the list of sports that will be on the 2021 program, and their corresponding international federation:
Artistic & Dance Sport
DanceSport (WDSF)
Gymnastics (FIG)
Martial Arts
Ju-Jitsu (JJIF)
Karate (WKF)
Kickboxing (WAKO)
Muaythai (IFMA)
Sumo (IFS)
Ball Sports
Canoe (ICF)
Fistball (IFA)
Floorball (IFF)
Handball (IHF)
Korfball (IKF)
Lacrosse (FIL)
Racquetball (IRF)
Softball (WBSC)
Squash (WSF)
Precision Sports
Archery (WA)
Billiards (WCBS)
Boules Sports (CMSB)
Bowling (WB)
Strength Sports
Powerlifting (IPF)
Tug of War (TWIF)
Trend Sports
Air Sports (FAI)
Finswimming (CMAS)
Flying Disc (WFDF)
Lifesaving (ILS)
Orienteering (IOF)
Roller Sports (World Skate)
Sport Climbing (IFSC)
Waterski & Wakeboard (IWWF)