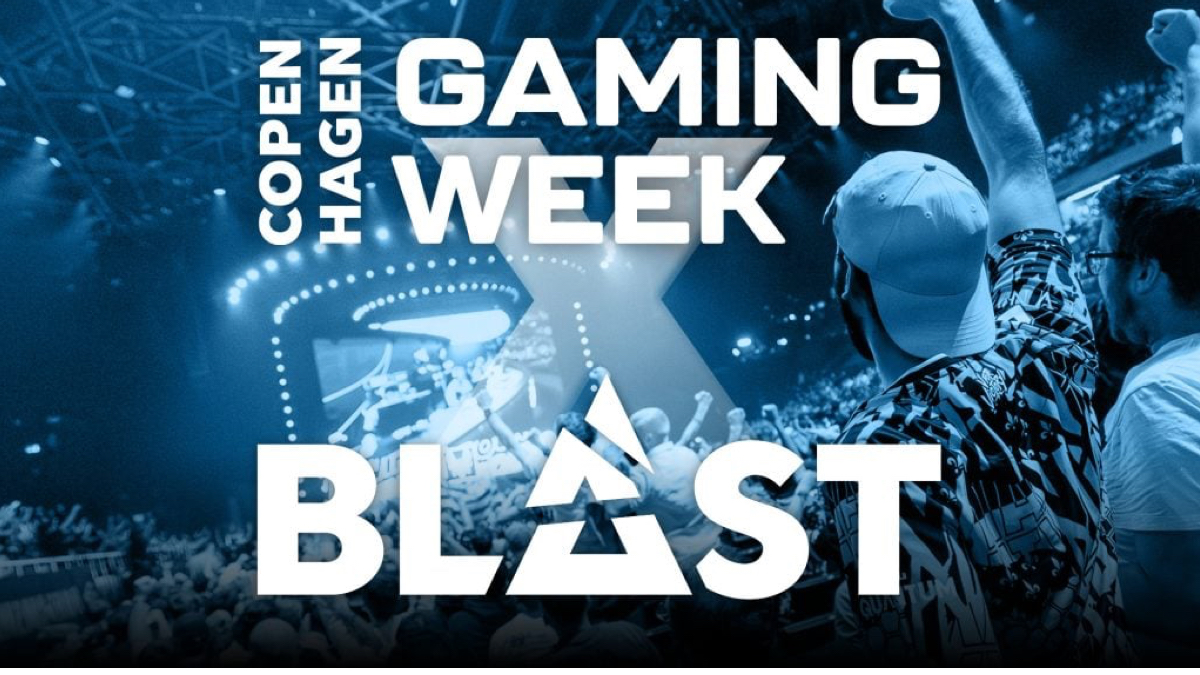 Blast is teaming up with Copenhagen Gaming Week, with the esports entertainment company named as the official tournament partner for the Esports Arena ahead of the inaugural event in January 2024.
Copenhagen Gaming Week will take place at Bella Center Copenhagen and Bella Arena from January 12–14, 2024. Blast, which is known for its global Counter-Strike tournament series Blast Premier, will bring a new Counter-Strike 2 tournament to Copenhagen Gaming Week. It's the latest large international event for the company, which also hosted the Blast.tv Major in Paris last year.
"Blast takes great pride in powering Copenhagen Gaming Week's mission to establish an esports tournament providing more opportunities to the growing local scene in Denmark while offering fans next level entertainment," said James Woollard, head of commercial for Blast. "Together, we're poised to deliver an unforgettable experience for fans and teams alike, by bringing our unique approach to fan-first production and adrenaline-fueled live events. We have been bringing tier one esports events to Copenhagen since 2017 and are delighted to be able to bring more CS2 to the world outside of our Blast Premier ecosystem."
The partnership comes on the heels of Copenhagen and Blast partnering on several major esports events in 2023, including the Blast R6 Major (Rainbow Six Siege), the FNCS Global Championships (Fortnite) and the Blast Premier Fall Final (Counter-Strike 2). Copenhagen Gaming Week's Counter-Strike 2 tournament will include a selection of pre-invited teams alongside challengers sourced through an upcoming online pre-tournament. The qualification phase will provide both local and regional teams the opportunity to vie for a chance to compete.
"We are thrilled to welcome Blast on board as a partner at Copenhagen Gaming Week," said Kevin Thyge Helsinghof, commercial director at Bellagroup. "It's a pleasure to collaborate with such a strong ally and we're enthusiastic about delivering a Danish-rooted tournament that unites players, fans, and communities in Bella Arena, which is now taking the next step as an international esports hub."