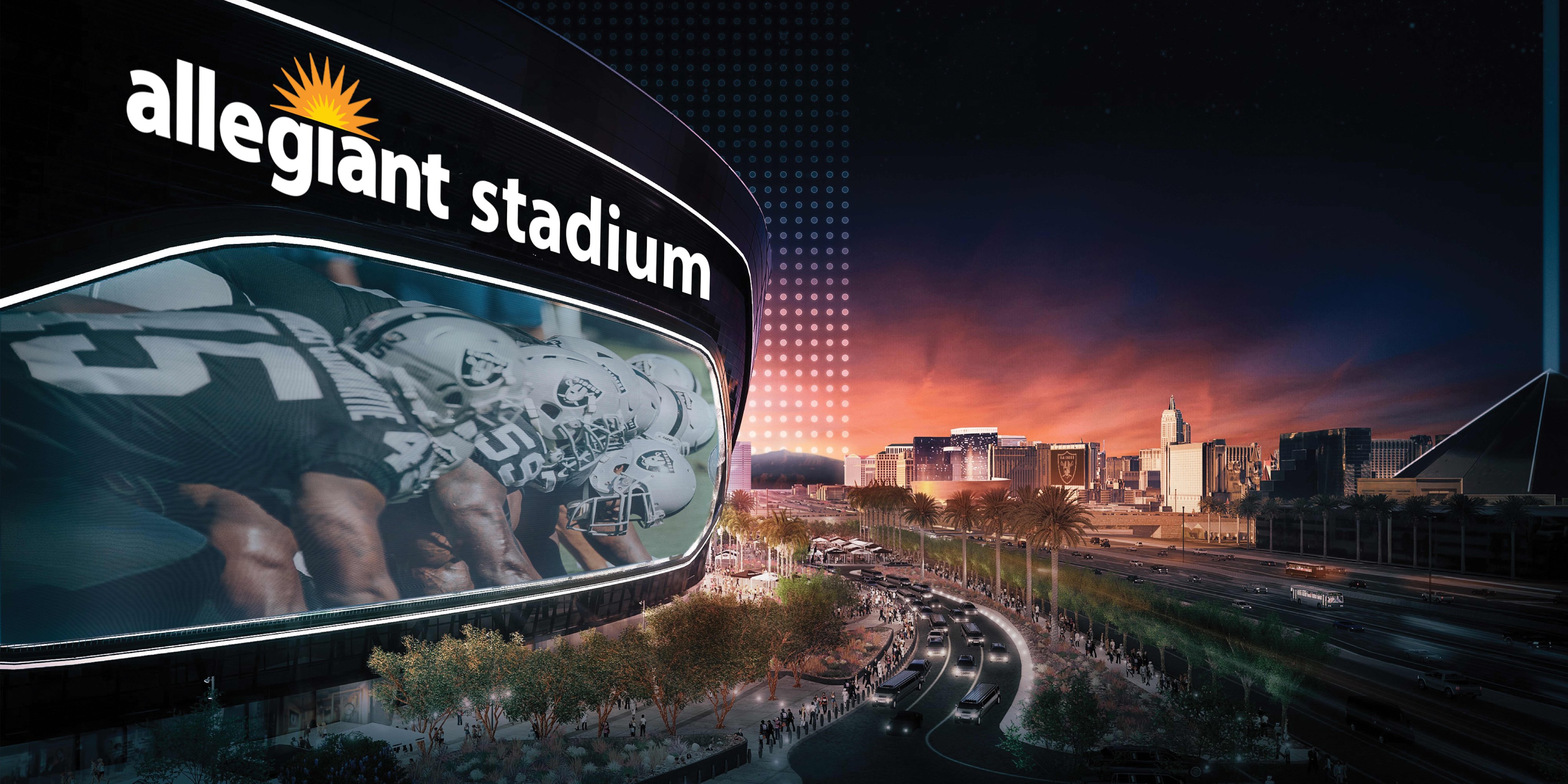 The NFL's Raiders and Allegiant Air have announced a naming-rights agreement for the team's new stadium in Las Vegas, which will be known as Allegiant Stadium when it opens next year as the home of the Raiders and UNLV football.
"We're thrilled that our future home will be known as Allegiant Stadium," said Raiders President Marc Badain. "As the hometown airline, Allegiant is the perfect partner to showcase the incredible support we continue to receive from the Southern Nevada community. We are grateful to all involved who worked diligently to make Allegiant Stadium a reality."
Allegiant Stadium will also host the Las Vegas Bowl beginning in 2020, which will feature a Pac-12 team against either a Big Ten or SEC opponent. It is also scheduled to host the 2020 and 2021 Pac-12 Football Championship Games.
"This partnership is an incredibly exciting opportunity to join Las Vegas' hometown airline with its new hometown NFL team," said Maury Gallagher, chairman and chief executive officer of the Las Vegas-based airline. "It will not only amplify our growing brand as the only U.S. airline focused on leisure travel and experiences, but will also provide access to NFL games and special opportunities for fans across the country.  We are thrilled to be able to bring Raider Nation to its new capital—Las Vegas."
As part of the deal, Allegiant will receive exterior signage when the stadium opens for business just west of the Las Vegas Strip. The sides will also partner to provide other enhancements for fans, including in-game and season-long promotions such as the "Allegiant Connection of the Game" linking a fan to his or her favorite Raiders player, and an opportunity to win "Fan Traveler of the Year" honors.