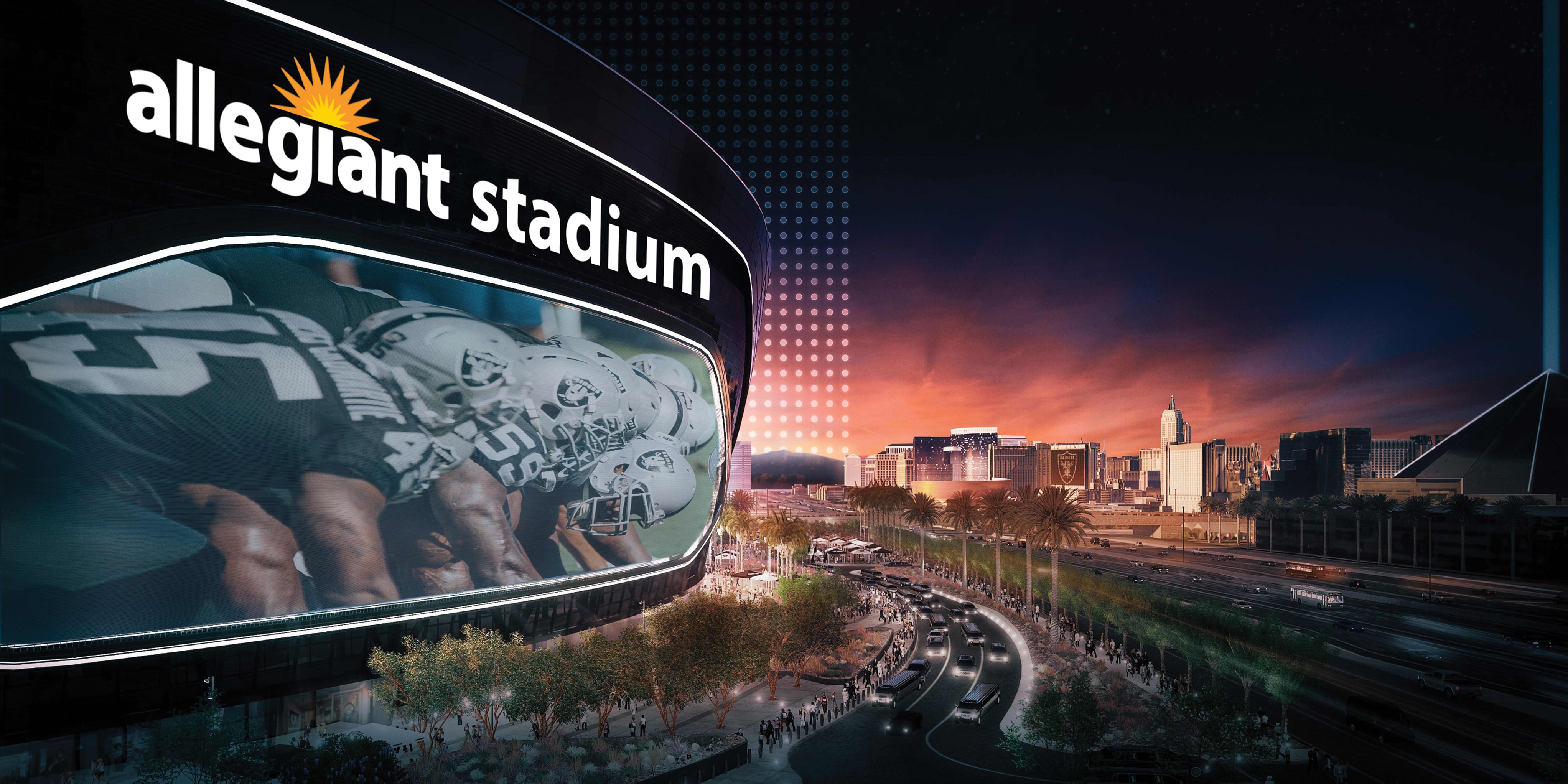 The Las Vegas Raiders officially ended its stay in Oakland, California by declining an option the franchise had to play one more season at Oakland Coliseum.
NBC Sports Bay Area reported that the franchise inserted the option for one more season in 2020 in the case that Allegiant Stadium, the team's new home on the Las Vegas Strip, would not be finished on time. The option expired on April 1.
Allegiant Stadium construction is scheduled to be complete by July 31. It will host the Raiders and UNLV football starting this fall and also be the site of the Pac-12 Conference football championship game and Las Vegas Bowl between teams from the Southeastern and Big Ten Conferences.
The Raiders will hold training camp in Napa, California, this summer before moving to a new facility in Henderson, Nevada, for all of its team operations. The team played at Oakland Coliseum from 1966 through 1981 before moving to Los Angeles, then returned to Oakland from 1995 through 2019.
The Raiders' departure from the Oakland Coliseum ends the final stadium sharing arrangement between an NFL team and a MLB team. The Oakland Athletics will continue to play at the Coliseum while pursuing plans to build a new stadium in the city for the 2023 season.