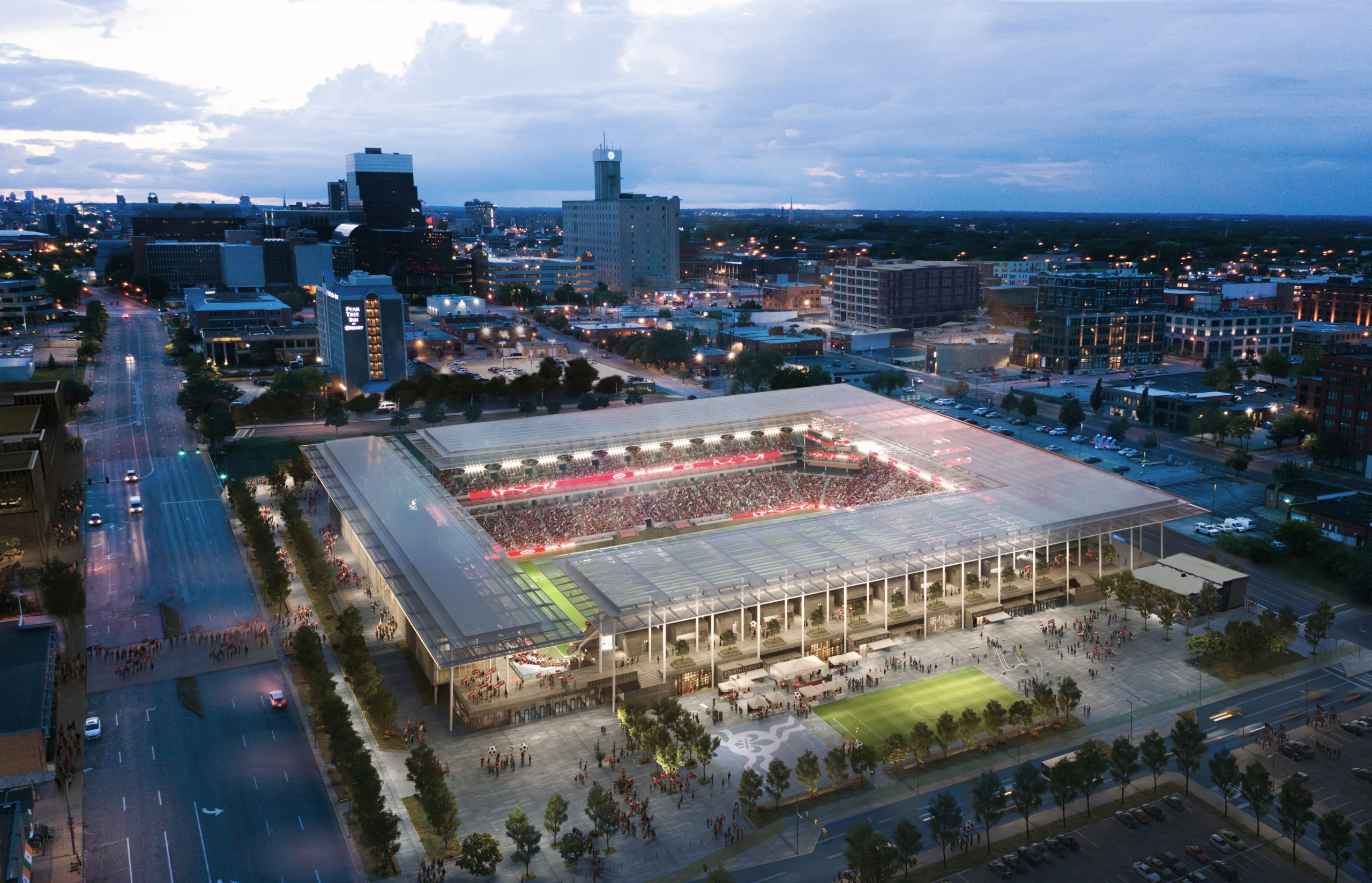 The Missouri Development Finance Board has voted to give the ownership group for St. Louis's Major League Soccer expansion franchise a $5.7 million state tax credit to help pay for the construction of the franchise's soccer-specific stadium that will be in the downtown area.
The board's action comes three months after Gov. Mike Parson's administration blocked the project from $30 million in tax credits, the St. Louis Post-Dispatch reported. The stadium, which is scheduled to open in 2022, will seat 22,500 and be expandable to 25,000. Situated in the Downtown West area of St. Louis, it would be a connector between that area of St. Louis and the Gateway Arch and Forest Park areas.
The proposed stadium would cost $250 million and is on a 30-acre site that will be owned by the team, which was awarded to St. Louis by MLS in August 2019. The expansion ownership group says the stadium will host up to 20 regular season home games and three exhibitions per year and be available for concerts, high school and collegiate sporting events in the area plus camps and family shows. In addition to the stadium, the development will include mixed-use retail, restaurants and gathering spaces open year-round to the public.
The agreement will help team owners pay for the rerouting and installation of utilities. The team has a target start of 2022. Its ownership group is a majority female ownership group that will pay an expansion fee of $200 million.