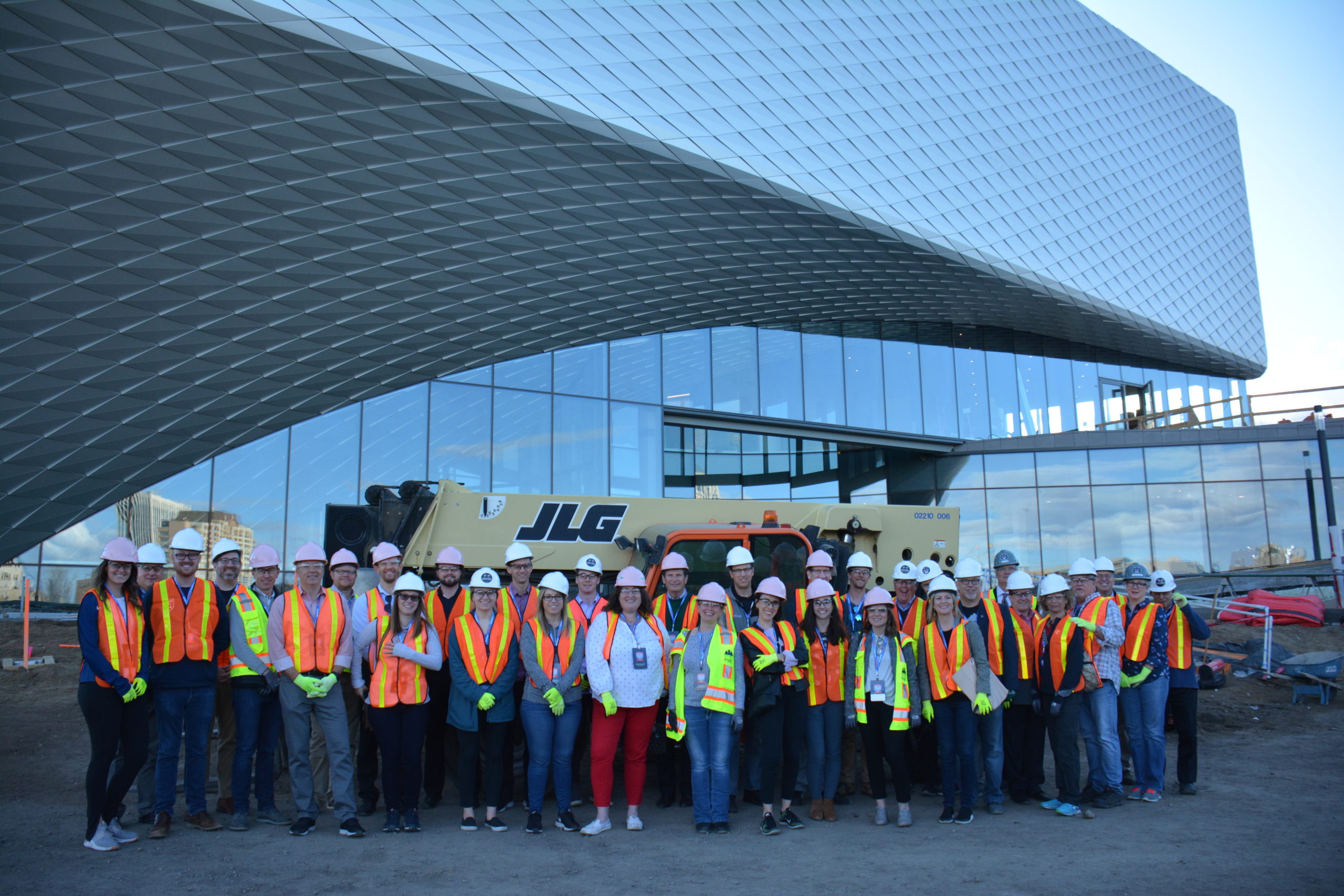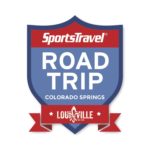 The seventh annual SportsTravel Road Trip in Colorado Springs, Colorado, brought together executives of national governing bodies for a morning of education and a tour of the soon-to-open U.S. Olympic and Paralympic Museum.
The event, held March 11–12 and sponsored by the Louisville Sports Commission and Louisville Tourism, was staged at the National Strength and Conditioning Association headquarters.
The museum tour offered an inside look at what will be a significant new downtown tourism offering for the city of Colorado Springs. With views of Pikes Peak from its windows, the unique structure will take guests on a journey through the Olympic and Paralympic experience. Several of the exhibits will be interactive, offering visitors a chance to race against track stars or simulate the sounds and feel of a bobsled hurtling down a run.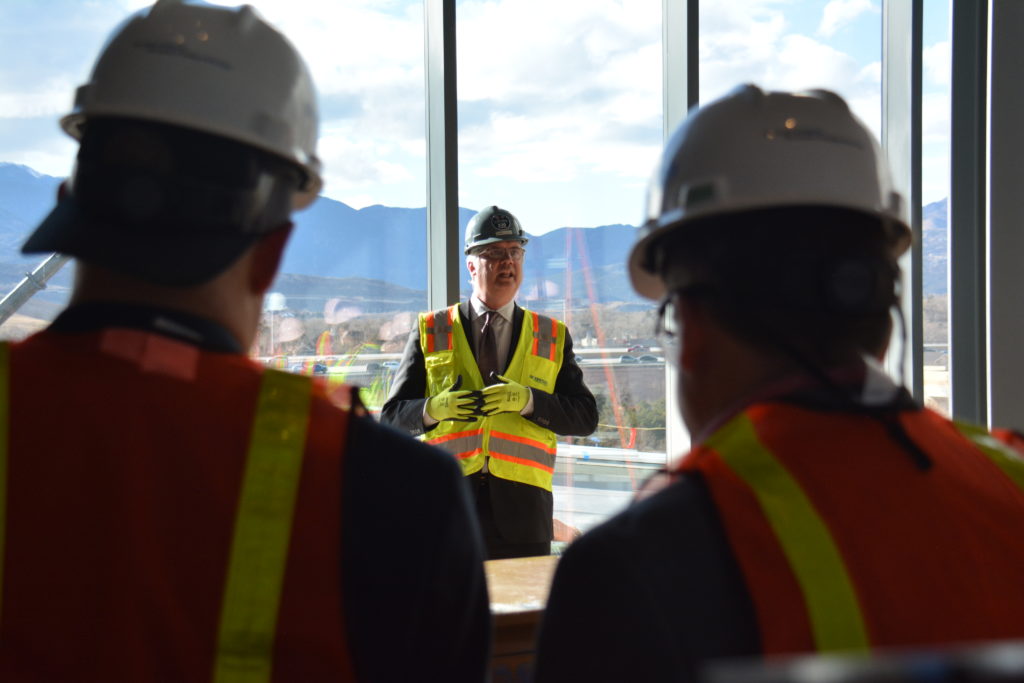 The museum is tentatively scheduled to open in late May.
Social Media Strategies
Education sessions at the event focused on two areas of interest for NGBs: social media strategies and sponsorship relations.
The first educational programming session of the day was a discussion about social media, the power that it can bring for NGBs and the Olympic and Paralympic movements, and how brands can leverage social media to get attention for their events and athletes.
Aalina Tabani, the senior communications manager for USA Rugby, shared strategies that her organization has used to promote not only four men's and women's national teams as they travel the world for events, but also to showcase athletes off the field. Coming off a high-profile event, the LA Sevens in Carson, California, Tabani talked about how USA Rugby's use of social media has helped bring the NGB's teams an expanded following on Facebook, Twitter and Instagram.
Jonathan Chaves, the social media graphic designer for the U.S. Olympic and Paralympic Committee, supports various NGBs in the creative efforts for Team USA on social platforms. Chaves explained how he has about 500 different photos for athletes that can be used on social media whenever they represent Team USA, which can be turned into graphics to illustrate a story. He also shared the group's success in setting up a Tik Tok channel; between the USOPC and user-submitted videos, the #TeamUSA hashtag has been viewed more than 110 million times.
Tabani and Chaves also discussed steps their groups are taking to plan social media promotion and exposure for athletes ahead of the planned Olympic Summer Games in Tokyo in July. Whether it's using static photos on one platform or short videos for another, having multiple platforms to post on can be a challenge for any NGB that may not have a large communications department. But strong planning and buy-in from athletes who want to expand their personal brands can make it a success, they said.
Sponsorship Relations
In a session on sponsorship relations, Greg Fante, the vice president of sports development for the Louisville Sports Commission, explained how the corporate community in his city has helped not only generate long-term sponsors for event organizers but for venues as well.
In a conversation with Mike Moll, senior vice president for PNC Financial Services in Louisville, Fante explained how the bank came through on a sponsorship to improve the city's BMX track. When the sport gained Olympic status at the 2008 Games in Beijing, Louisville's track ramp was out of height compliance, which jeopardized a long-held event and the city's stop on the national and potentially international circuit. Relations with PNC helped provide funding to improve the track, and other city corporate sponsors paid for other elements associated with event sponsorship to fund the project.
On a separate front, the city's relations with Louisville-based Humana allowed the healthcare company to take title sponsorship of the National Senior Games when the event was held in Louisville in 2007. Marc Riker, CEO of the National Senior Games Association, explained how the organization has held on to Humana as a presenting sponsor for each version of the games that have been held since in cities across the country. With a transparent relationship and regular meetings on what each side looks to achieve, the two sides have grown the sponsorship to each other's benefit.