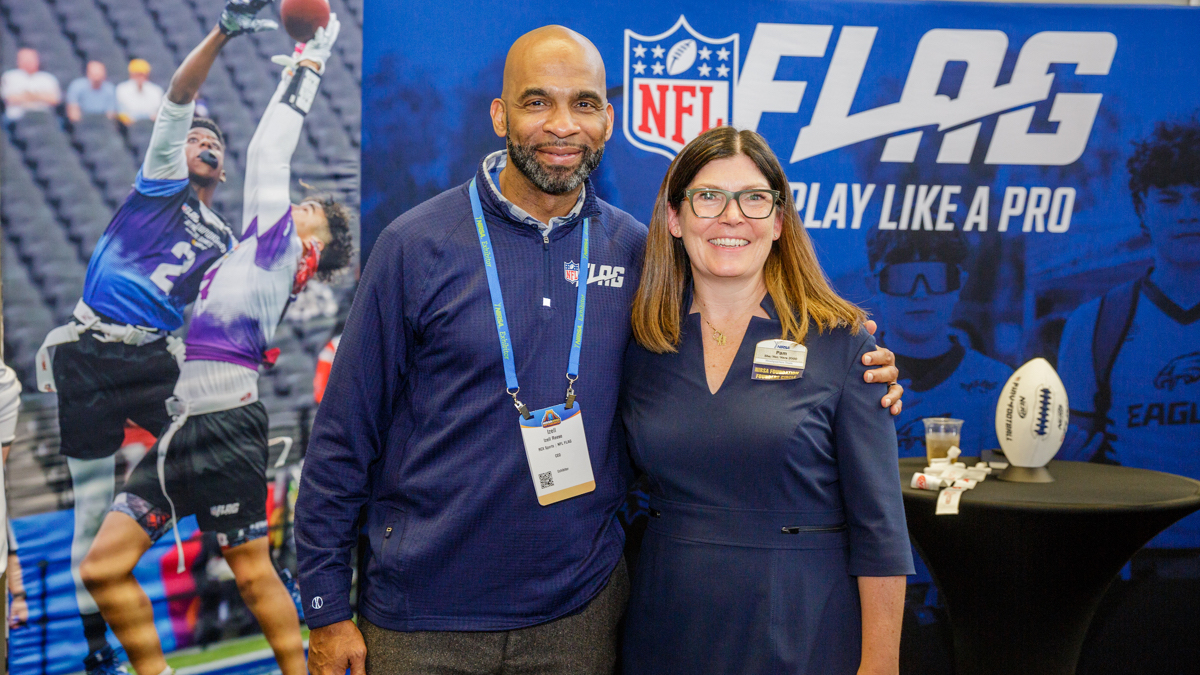 RCX Sports, the official operating partner of NFL Flag, has announced a new partnership with the National Intramural and Recreational Sports Association.
The collaboration, aimed at increasing flag football participation, programming and training across college campuses in the intramural and club sports arenas, will help NIRSA enhance its flag football tournaments as well as train officials.
"I am excited for this announcement and the opportunities it will provide to continue growing the sport of flag football across the country," said Izell Reese, chief executive officer of RCX Sports and executive director of NFL Flag. "I believe that sports are an integral piece of learning for students; they promote leadership and teamwork, both of which are important to future success. Together, we will enhance the student experience and provide accessibility for athletes nationwide at the collegiate level."
Since its founding in 1950, NIRSA membership has grown to more than 4,500 professionals, students and associates who serve nearly 10 million students through club and recreational sports. RCX and NIRSA aim to enhance the club and intramural flag football experience at more than 900 schools across North America.
"Our tournaments are more than just competition," said NIRSA Executive Director Pam Watts. "Developing tournament staff and fostering a pipeline of high-quality officials are critical investments for our tournament experiences. We can't wait to work with RCX Sports and NFL Flag to grow the game to become more accessible and inclusive."
Flag football is one the fastest-growing youth sports in the country with more than 585,000 participants in 2022. The NFL showcased flag football in February at the Pro Bowl in Las Vegas.
"Not only is flag football growing rapidly across the youth sports arena, but this collaboration also gives college students who want to continue their football playing careers past high school a chance to get back on the field," said Troy Vincent, executive vice president of football operations for the NFL. "Flag football is poised for even greater expansion as the cornerstone of the NFL's domestic and international participation and development strategies."