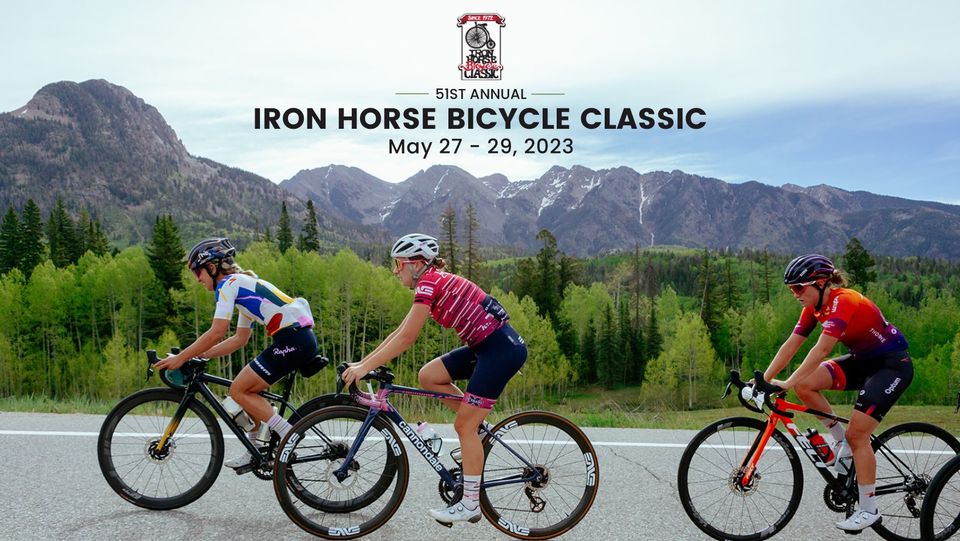 Registration for the 51st Annual Iron Horse Bicycle Classic, an annual celebration of cycling in Durango, Colorado, will open December 16.
The event will take place over Memorial Day Weekend, May 26–28, 2023. In addition to the Durango–Silverton road race and ride, the Iron Horse offers mountain bike and gravel races as well as a festive cycling-centric community atmosphere.
There will be a local registration party on December 15 from 5–8:30 p.m. at the Fort Lewis College Center of Southwest Studies in Durango. Interested riders are encouraged to register early.
"We're excited to build on last year's 50th anniversary momentum to put on another incredible cycling weekend in Durango. The Iron Horse is a world-class bike weekend that cyclists in Colorado and beyond won't want to miss," said Ian Burnett, IHBC race director.
The backbone of the Iron Horse Bicycle Classic is the Durango-Silverton route, where riders "race the train" over two mountain passes for 50 miles and 5,700 feet of elevation gain.
Back in Durango, off-road riders will be challenged by the Subaru Mountain Bike Race and the La Strada La Plata Gravel Ride, both starting at Durango Mesa Park, which on May 28 will host mountain bike and gravel races with music, food and drink and more.