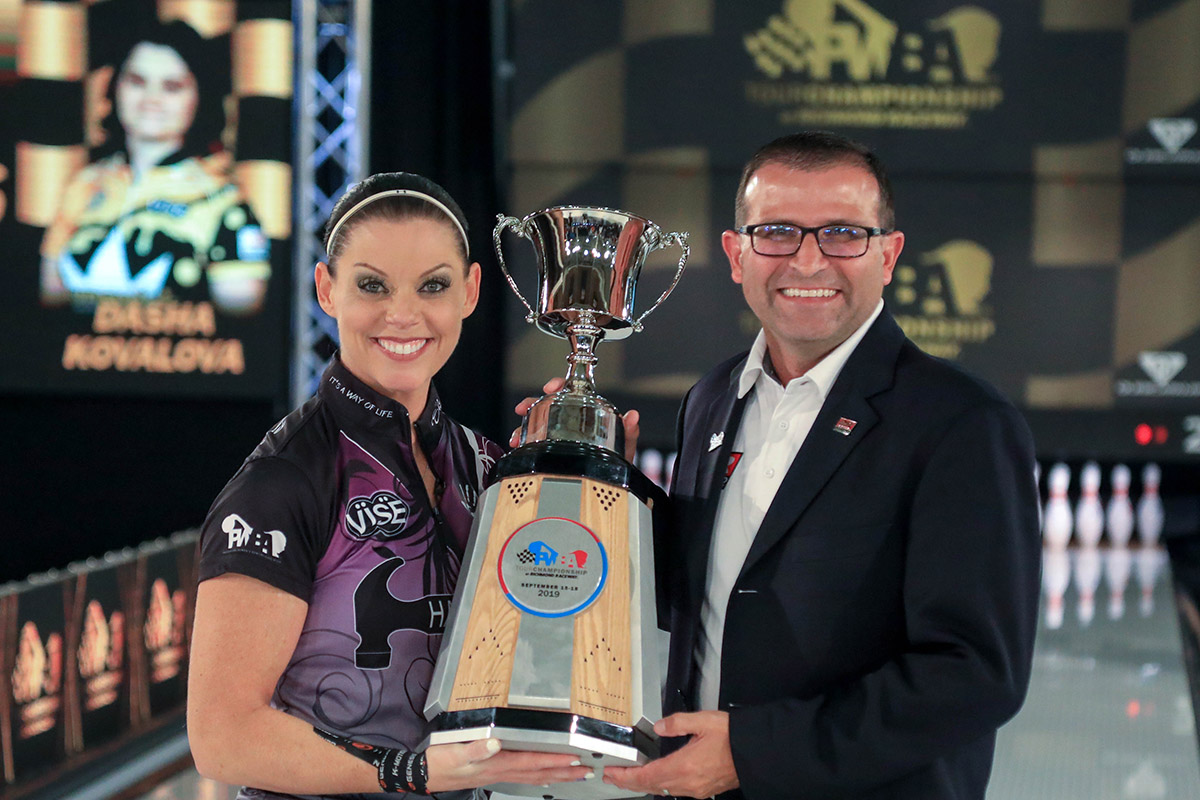 Richmond Raceway in Virginia will host the Professional Women's Bowling Association's season finale as part of the activities leading to a NASCAR Playoff Race Weekend event in September.
The PWBA Tour Championship will be September 7–9, with the NASCAR weekend starting September 11. The 16-player field will be comprised of bowlers who have won a 2020 event and completed by point earners for the season.
"Richmond Raceway is proud to continue to be the home for the PWBA Tour Championship as part of a week of championships in the Capital City," said Richmond President Dennis Bickmeier. "We look forward to welcoming back the 16 PWBA athletes vying for the PWBA Tour Championship at the Richmond Raceway Complex. The world-class PWBA Tour Championship has become a great addition to the fan experience as part of our NASCAR Playoff Race Weekend."
Richmond-based QubicaAMF, a manufacturer of bowling products and a national sponsor of the PWBA, will construct bowling lanes in the historic Old Dominion Building as part of its sponsorship. BowlTV will livestream qualifying rounds on September 7–8, and CBS Sports Network will have live coverage of the semifinal rounds and title match on September 9 at 8 p.m. EST.
"Richmond Raceway is a special place for me since I won my first major title there in 2017," said Shannon O'Keefe, who  won the 2019 PWBA Tour Championship. "I'm looking forward to the PWBA Tour season and plan to be back in Richmond."
In addition to the PWBA Tour Championship, bowling will be represented during the race weekend with Go Bowling, the consumer-facing brand of the bowling industry, returning as the NASCAR Xfinity Series sponsor for the third consecutive year. The Go Bowling 250 will be the regular season championship race for the NASCAR Xfinity Series on September 11.