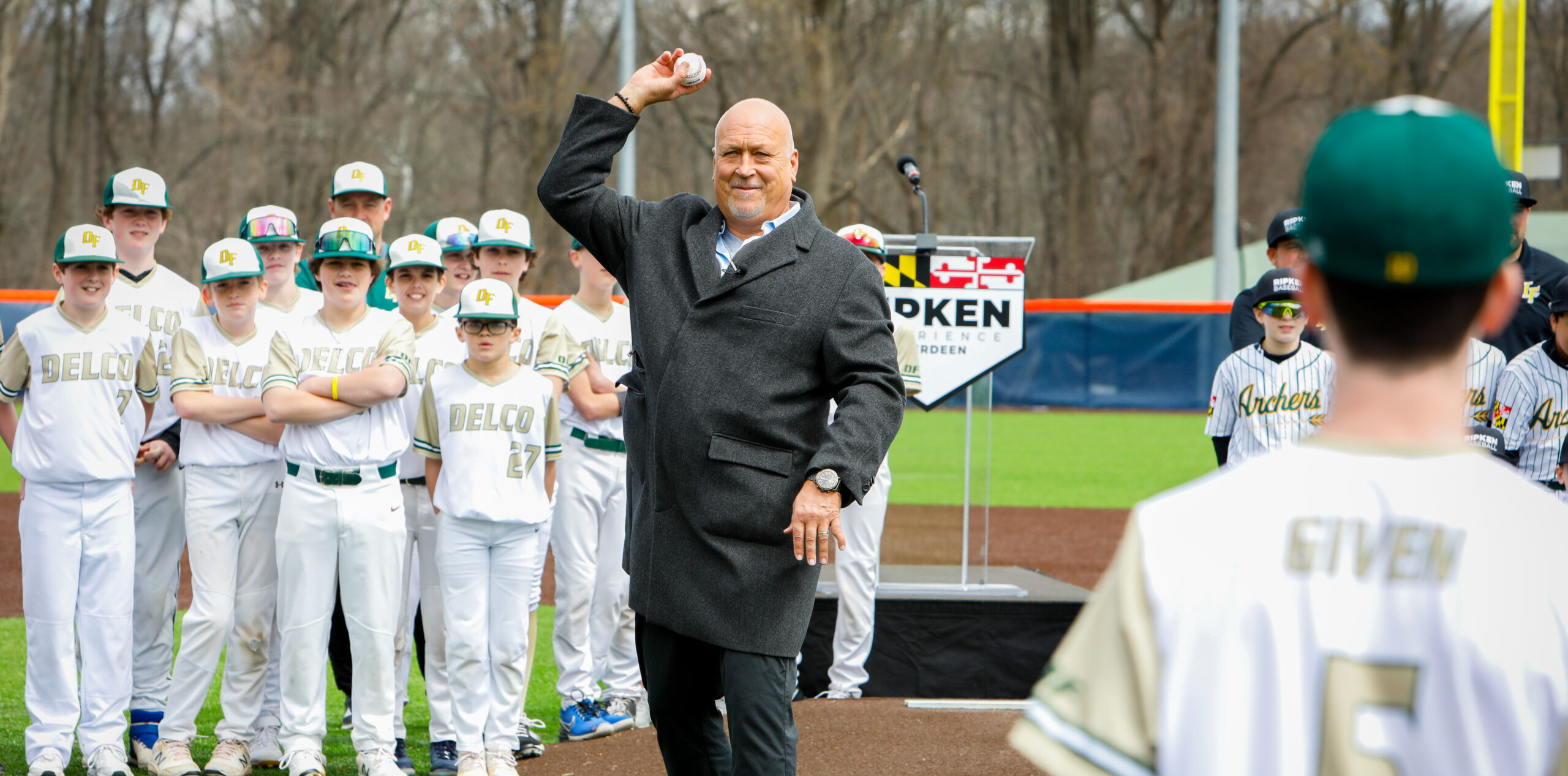 When Cal Ripken Jr. and Bill Ripken started organizing youth baseball camps and clinics two decades ago, the mission was simple: Pass on the teachings of how to play baseball that their father, Cal Sr., instilled in them.
The two Major League Baseball veterans are baseball lifers. Cal Jr. became the Ironman, playing 2,632 games in a row en route to the Hall of Fame, while Bill played 12 MLB seasons before transitioning to an analyst on MLB Network and SiriusXM radio.
But the duo never could've imagined what Ripken Baseball would morph into. As Ripken Baseball relocates its company headquarters to Aberdeen, Maryland, located in Harford County, it's a homecoming for the Ripken boys, who grew up in the area.
Aberdeen may be a small town of about 16,000 residents, but what the Ripkens have created for the youth baseball landscape is anything but small.
"They were raised in a house where everything was related to baseball," Mike Kenney, executive vice president of Ripken Baseball. "So, their whole life revolved around baseball, and they wanted to pass that on to kids by starting a camp and clinic business. They never thought back then that it would turn into what Ripken Baseball is today. At the core of the business, the camps and clinics are about teaching and making kids feel like they're a big leaguer for the day. So, moving into the tournament space, that goal was still the same."
What began as a camp/clinic for a few dozen kids has turned into a staggering success — both financially, and when it comes to lighting up youths' faces when they attend a Ripken Baseball tournament.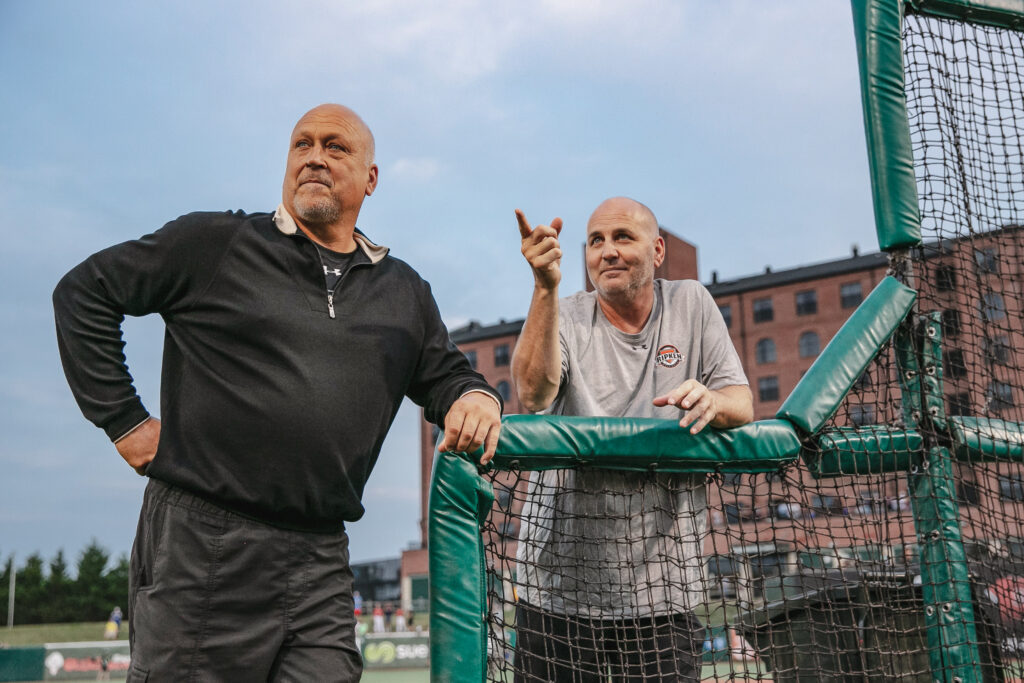 Matthew Scales, director of Visit Harford, estimates of the roughly $50 million brought into the county by sports tourism each year, Ripken Baseball is responsible for $31 million.
"While the teams travel to Harford County, Maryland, from all over the region, they not only are staying in hotels and dining in our restaurants, but also making a mini-vacation out of it by visiting nearby attractions, museums, etc.," Scales said. "Harford sits at the top of the Chesapeake Bay, which offers visitors dining waterfront views and opportunities to get out on the water. Harford County is thrilled to have The Ripken Experience Headquarters coming here, and we are looking forward to continuing our strong partnership with The Ripken Experience and Ripken family."
The MLB Experience
The odds of a youth baseball player making it to "The Show" and running onto a Major League Baseball field are extremely low. There are roughly 750 spots on MLB rosters for the millions of youth players growing up around the world. But that doesn't mean these youngsters will not get to experience what it's like to be a big leaguer for a few days.
"We announce their name and play their walkup music, and we have sports drinks, gum and sunflower seeds for them in the dugout," Kenney said of the Ripken Baseball game production. "They really feel like they're a big leaguer. And on top of that, they have fun. And that's really what it's all about."
That's not all when it comes to the authentic Major League Baseball feeling. The majority of Ripken Baseball's fields are replicas of famous ballparks from the past and present. Some of the fields include Fenway Park (complete with a Green Monster), the old Yankee Stadium, Citi Field, PNC Park, Baltimore's Memorial Stadium and Camden Yards.
Two recent additions in Aberdeen are Citi Field, home of the New York Mets, and PNC Park, home of the Pittsburgh Pirates. An estimated 27,000 competitors play at the Ripken Baseball Experience in Aberdeen each year, which brings 90,000 total visitors to the area.
"The kids love it, but the parents and the adults are also very impressed," Kenney said. "The colorization of the turf, the way that these fields come to life, it truly is spectacular. You can play baseball in your hometown at your local field, or you can come and be a part of this experience where you are Mike Trout, Mookie Betts or Aaron Judge for the day."
Pre-COVID, Ripken Baseball was hosting teams from 12 countries annually including Canada, Australia and countries from the Middle East. They aren't quite back to those pre-COVID levels now, but Kenney is optimistic that over the next year or two, they will be back to 2019 status.
"The economic impact is just as important to have as your team and visitor count," Kenney said. "It's incredibly important because this is how the business world functions — a lot of these local businesses rely on us bringing these kids in, and vice versa. We need those businesses to be there for families to want to come, stay in the hotels, eat at the restaurants and go to the movie theaters and other attractions."
Expansion Beyond Harford County
While the roots of the Ripkens and their company are located in Aberdeen, Ripken Baseball been expanding to other states as well. With Ripken Experience facilities already located in Myrtle Beach, South Carolina, and Pigeon Forge, Tennessee, the company has a new Experience opening in Elizabethtown, Kentucky.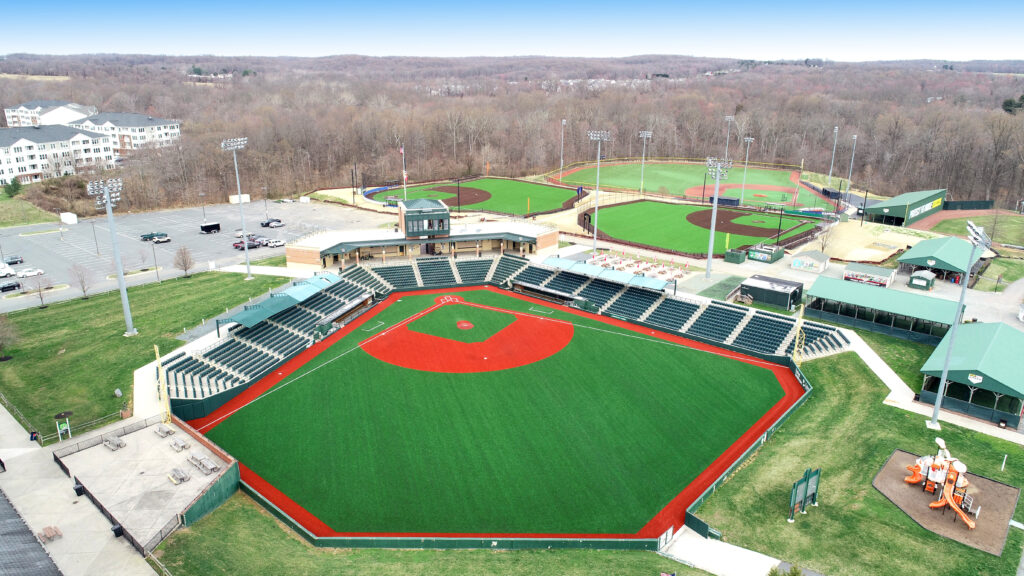 "The plans are aggressive growth, and that is something that we focus on every day," Kenney said of Ripken Baseball's expansion. "We're having conversations with municipalities all over the country to find the right mix of destination and location for diamond sports.
"We fully expect to have quite a few announcements over the next year to 18 months of different places that we're going to, and we couldn't be more excited about. There are some Southern states and West Coast places that we are aiming to get to, and a few places in the Midwest. Our sights are set on having up to 10 different locations over the next few years."
The expansion may not stop there. Kenney explained while baseball is at the core of what the Ripkens do, the business has evolved to the Ripken Experience, which could include additional youth sports such as soccer, lacrosse and others.
"The business and the company have turned into experience providers. We provide the most memorable experience in youth sports," Kenney said. "We do think the experience we provide will also play in other sports, because while we may not be proficient in other youth sports at the moment, all the elements of running the events, the way you treat people, the way you sell it — all those are the same."