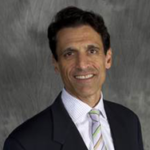 USA Triathlon has announced that CEO Rob Urbach has left his position, effective immediately, to pursue other professional opportunities. Urbach had led the organization since 2011 and oversaw all-time highs in membership, youth participation and sanctioned events.
"Under Rob's leadership, USA Triathlon experienced much success and rolled out several major new initiatives," said Barry Siff, USA Triathlon president. "USA Triathlon thanks Rob for his contributions to the organization over the past six years and we wish him all the best in future endeavors. The board of directors is excited to move forward with its newly developed strategic plan. Our focus is on the growth of triathlon in the United States, as well as a dedicated emphasis on our members and key constituent groups that include race directors, coaches, clubs, elite athletes, and our triathlon family partners."
In 2016, Gwen Jorgenson earned the United States' first Olympic gold medal in the sport.
"We are encouraged by the organization's overall success, the dedicated USA Triathlon staff, our strong position as innovators within the industry, and the enthusiasm from our hundreds of thousands of triathletes across the United States," said Siff.