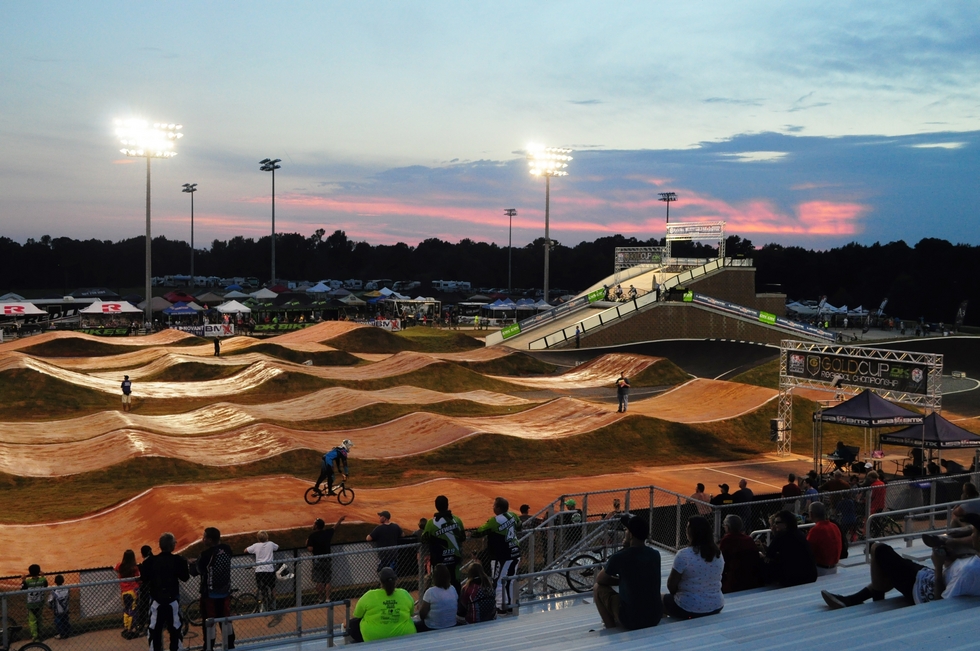 The Rock Hill BMX Supercross Park in South Carolina will host the 2024 International Cycling Union BMX World Championships, the UCI announced as part of its awarding of sites for its next four major events.
Rock Hill is one of the traditional stopovers of the BMX Supercross World Cup, having hosted rounds in 2015, 2016, 2019 with another event scheduled for 2020.
The Rock Hill BMX Supercross track is home of the USA BMX Carolina Nationals and previously hosted the 2017 BMX World Championships. It has an 8-meter elite supercross start hill and a 5-meter amateur start hill, and is the only Olympic caliber training facility on the East Coast and one of five in the United States.
The 2022 and 2024 Track World Championships will be in Saint-Quentin-en-Yvelines, France, and Ballerup, Denmark, respectively. Before heading to Rock Hill in 2024, the BMX World Championships in 2022 will be in Nantes, France; the event has already been awarded to Houston for 2020.
"We now know nearly all the venues of the Worlds for our Olympic disciplines through to 2024 and for almost all of our World Championships until the end of 2021," said UCI President David Lappartient. "This welcome success demonstrates the popularity of the UCI's major annual competitions, which are both magnificent events from a sporting point of view, and fantastic opportunities in terms of economic benefits and enhancement of image for the cities and regions that host them."