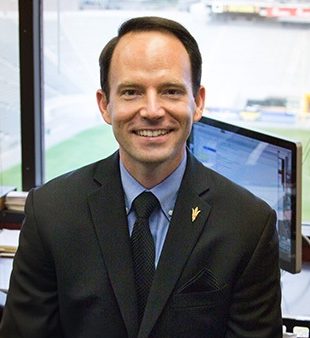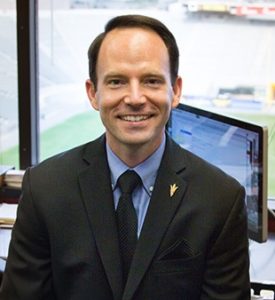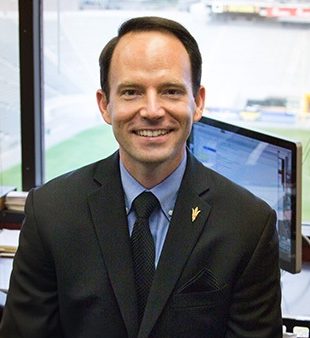 Rocky Harris, who has an extensive background as a professional and collegiate sports executive, has been named CEO of USA Triathlon. Harris succeeds Rob Urbach, who resigned earlier this year.
For the past five years, Harris has been an athletics administrator at his alma mater, Arizona State University. He most recently served as chief operating officer, a role that included direct oversight of the strategic planning, implementation, administration and day-to-day operations of Sun Devil Athletics. He is also an age-group triathlete who has been instrumental in helping grow triathlon at the collegiate level.
"The USA Triathlon board of directors is unanimously enthusiastic about welcoming Rocky to help lead our sport forward here in the U.S. and on the international stage," said USA Triathlon President Barry Siff. "Rocky brings 20 years of demonstrated leadership in key areas consistent with our new strategic plan: building collaborative partnerships, listening and working closely with key constituents and stakeholders, and being an inspiring leader of people. His passion for triathlon is extremely high, and we are confident he can help grow our sport in an effort to make a healthier America."
"I want to thank Barry, the USA Triathlon board of directors and members of the hiring committee for the opportunity to work with a sport I'm truly passionate about and to serve the triathlon community," Harris said. "I look forward to furthering a culture of excellence at USA Triathlon and working alongside the talented staff already in place who share my belief in triathlon's special ability to bring people with different backgrounds together from across the world. The chance to take a sport I love and make it accessible to all communities and relevant to all generations, as well as build upon USA Triathlon as an inspirational and innovative brand, will be an exciting and fulfilling challenge."
Among Harris' priorities will be advancing the organization's strategic plan, including creating collaborative partnerships within the sport and enhancing technology to engage new audiences.
Prior to his work at ASU, Harris was chief marketing officer and senior vice-president of Major League Soccer's Houston Dynamo and AEG Global Partnerships. In those roles, he helped initiate a $110 million stadium project in downtown Houston and assisted in doubling the team's season ticket base and sponsorship revenue. Before the Dynamo, Harris was the director of sports and marketing sponsorships at Reliant Energy.
His other work on the professional sports level included two stops in the NFL as director of communication with the Houston Texans and media relations coordinator with the San Francisco 49ers. Harris has also been a member of the Houston World Cup Host Committee and Super Bowl XXXVIII Host Committee.