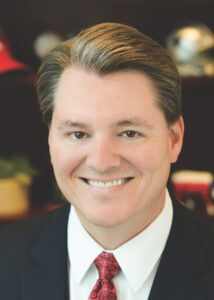 Ron Price has been named president and CEO of Visit Phoenix following an extensive nationwide search. Price, who brings 25 years of experience in the tourism industry, most recently served as president and CEO of the Arlington Convention and Visitors Bureau in Texas, where the city put an emphasis on sports-related travel. He has also served as the assistant executive director of Visit San Antonio and worked more than 12 years as an executive at Marriott International.
Price succeeds longtime Visit Phoenix CEO Steve Moore, who earlier announced his plans to retire.
"Ron's strategic vision and spirit of innovation along with a wealth of industry knowledge will guide us towards growth and success on behalf of our members, partners, and the destination," said Bob Miller, Visit Phoenix board chair. "We enthusiastically welcome Ron to this significant leadership role. I would also like to thank search firm Winner Partners, the members of our transition team and our stakeholder partners who helped us identify and select the right candidate."
Price serves on the Board of Directors and Executive Committee for the U.S. Travel Association and has served on the Board of Directors for Destinations International and as an executive committee member of the Texas Tourism Association.
"Greater Phoenix is a must-experience destination for travelers and meeting planners' top choice for convention business," said Price. "I am honored to accept this opportunity to work with the Visit Phoenix team as we continue elevating the brand of this ever-growing city and to play a role in creating a positive impact for Greater Phoenix. I look forward to working with the city of Phoenix, Visit Phoenix's industry partners and local businesses, as we boost the economy, support job creation and make our community stronger together."