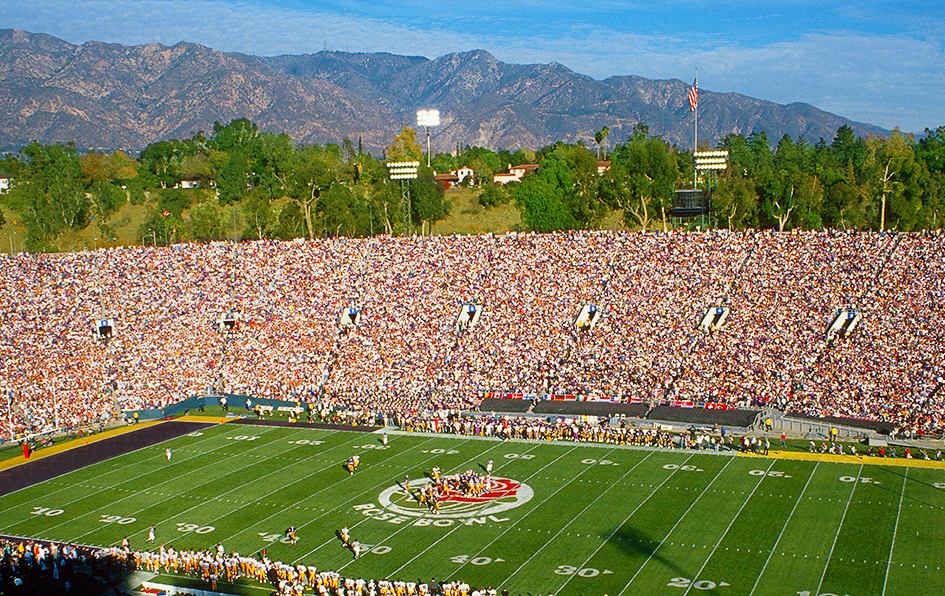 The Rose Bowl Legacy Foundation, the stadium's 501c3 non-profit organization, has announced the completion of its $40 million centennial fundraising campaign that launched in 2017. The announcement came during the recent Rose Bowl Party of the Century on the field of the stadium on August 13.
The goal of the centennial campaign was to reach $40 million in gross donations prior to the venue's 100th birthday, which was met early with the contributions of 5,000 donors nationwide. The gross campaign total was anchored by $13.75 million in public support through state and federal grant awards to further strengthen the venue's safety for spectators.
"The Legacy Foundation has grown by leaps and bounds over the past several years because of the enthusiasm of donors – big and small – around the country," said Legacy Board of Directors and Campaign Chairman Mickey Segal. "This fundraising campaign was one that many thought was not attainable. But our board, advisory board and support base around the country answered with a resilient result that is emblematic of the stadium's history."
Key enhancements around the Rose Bowl targeted by the fundraising campaign include full replacement of the venue's water and gas lines, new LED Stadium lights, a second videoboard, the addition of a museum and preservation of the stadium's two original locker rooms from 1922.
Gifts from the campaign not only support capital enhancements, but also add key heritage recognition pieces around the property such as statues (Jackie Robinson, 1999 Team USA Women's World Cup championship squad and Keith Jackson) and historical markers.
"The Rose Bowl Operating Company and City of Pasadena are grateful to the Legacy Foundation," said Rose Bowl Chief Executive Officer and General Manager Jens Weiden. "We would like to thank them for reminding all of us how much the Rose Bowl Stadium means to our community, region, and the world. The fact that this campaign was successfully completed in our centennial year further highlights the importance of the Legacy Foundation. It is community support like this that will ensure that this wonderful treasure thrives for another 100 years."