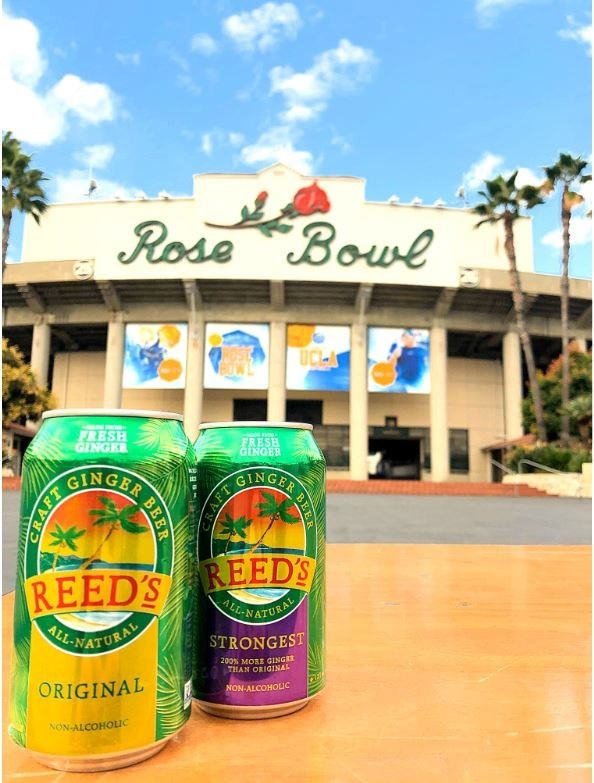 The home of UCLA football and the Rose Bowl Game has a new official drink that will be served at all of its stadium events.
Reed's will be the official ginger beer of the Rose Bowl Stadium and also be distributed throughout the UCLA campus and its nearly 45,000 students.
"The Rose Bowl Stadium and Reed's are well-known and revered American brand names," said Lindsay Martin, vice president of marketing for Reed's. "Reed's and the Rose Bowl Stadium are a natural partnership. We look forward to giving a packed Rose Bowl Stadium a healthy and delicious dose of ginger."
Cocktails including Reed's have also been integrated into all suite menus and will also be served at Brookside Golf Club at The Rose Bowl Stadium. Reed's also created a 'Rose Mule' cocktail for the Brookside Golf Club menu, made with Reed's Strongest Ginger Beer, bourbon, fresh lime juice, and garnished with Reed's Candied Ginger and mint.
"We are excited to welcome Reed's Ginger Beer to our family of partners at America's Stadium," said Jens Weiden, chief revenue officer at the Rose Bowl Stadium. "Varied and quality craft food and beverage offerings are a priority for fans that attend world-class football games, soccer matches, and concerts at our iconic venue. Having a partner like Reed's that aligns with that initiative is exciting."