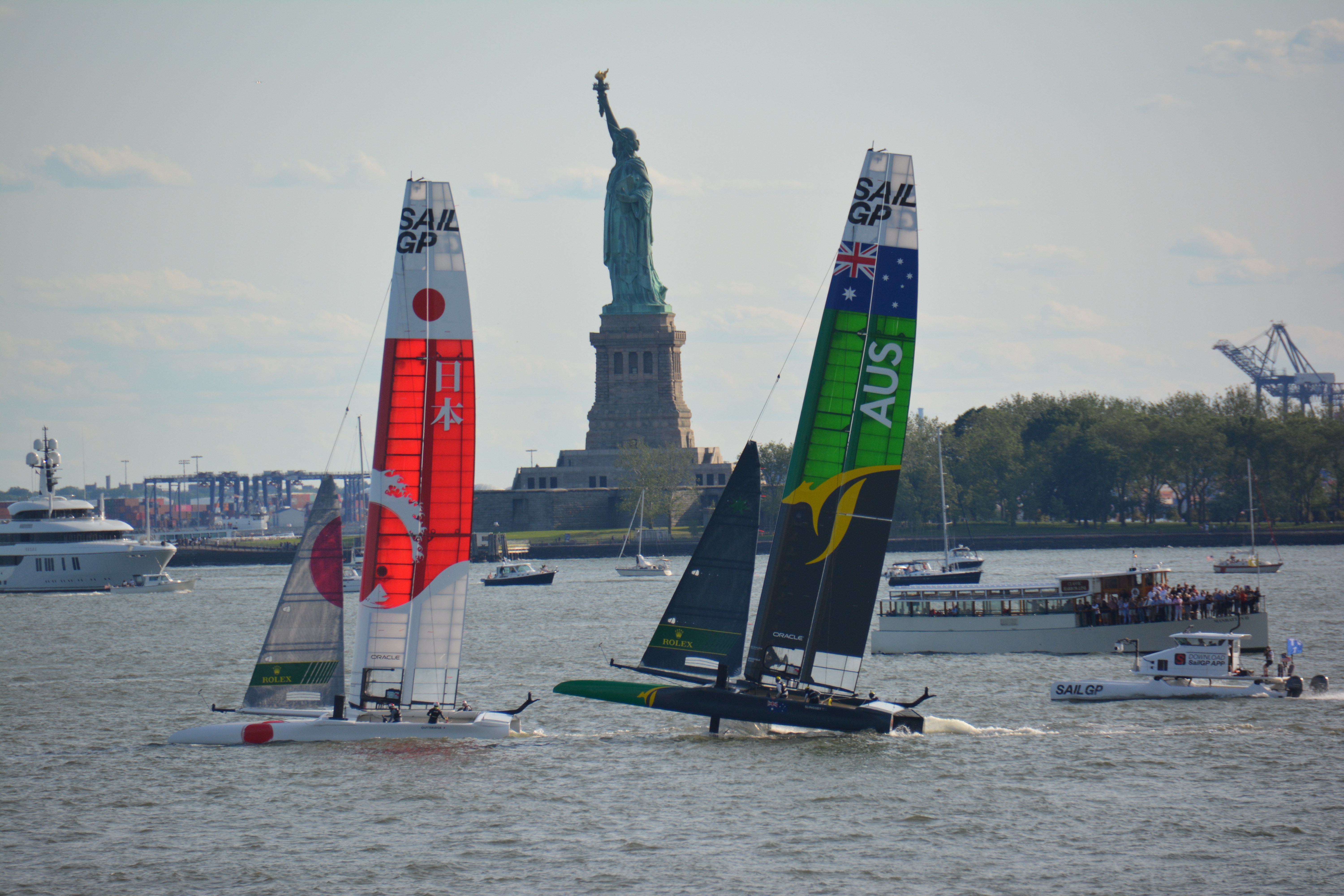 SailGP claimed a total global audience of 1.8 billion in its inaugural season with five events held around the globe, including in New York City and San Francisco.
In a release, the organization said it had a total attendance of more than 133,000 during two stops in the United States plus events in Sydney, Cowes, England, and Marseille, France. Teams from Australia, China, France, Great Britain, Japan and the United States competed in each event, with Tom Slingsby and Team Australia winning the championship trophy and $1 million in prize money.
"It is fantastic to be closing the curtain on our first season at SailGP and to be able to showcase some of the impressive results that have been achieved by everyone involved," said SailGP CEO Sir Russell Coutts. "As a new global sports league, we have learned a lot in our first season that we can't wait to put into practice next year as we continue to grow SailGP into a sustainable, international sports property that can compete alongside other professional sports."
The report claims an overall economic impact of $115 million for the five events, with $44 million going into the economies of San Francisco and New York City, where more than 40,000 watched from the banks of the Hudson River in Manhattan.
As part of its strategy to broaden the fanbase, SailGP entered the esports arena in Marseille. The result was 11,429 eSailGP races with a total of 100,831 virtual eF50s boats at the start line. SailGP also set out in its first year to deliver on sustainability leadership across its operations and Season 1 saw a 75 percent reduction in overall food waste, 59 percent plant-based menus and no single-use cups or tableware across the five events.
SailGP is also using both recycled carbon and plastic in the tooling of the existing boats with plans to recycle boat components into new products in the coming years. SailGP Season 2 will debut February 28–29, 2020, in Sydney.