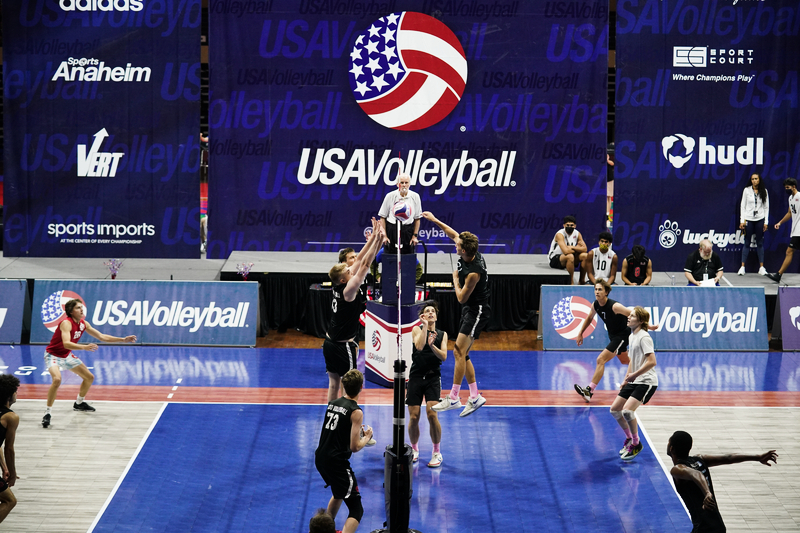 USA Volleyball has selected Salt Lake City, Utah, to host the 2023 Boys Junior National Championship from June 29–July 6 at the Calvin L. Rampton Salt Palace Convention Center.
"We are so happy to be naming Salt Lake City as the host of USA Volleyball's 2023 Boys Junior National Championship," said USA Volleyball President and Chief Executive Officer Jamie Davis. "Salt Lake City is a wonderful destination with so much to offer beyond the court and we know that our athletes and their families will enjoy their time there while competing for one of 17 national titles."
The event is the United States' premier junior boys club tournament for ages 12-18 and attracts elite athletes and college scouts from across the country.
"We are thrilled to have USA Volleyball host a qualifying event here in Utah with the 2023 Boys Junior National Championship," said Jeff Robbins, president and chief executive officer of the Utah Sports Commission. "We welcome these athletes to Utah: The State of Sport and hope to make this a great experience for these young competitors."
The 44th edition of the junior national championship is expected to bring thousands of athletes, coaches and supporters to Salt Lake City. Among the current men's national team players who have competed at the Boys Junior Nationals are Olympians Micah Christenson, T.J. DeFalco, Taylor Sander, Erik Shoji and Kawika Shoji.
"Our local economy continues to recover from the worldwide pandemic, and a sports event of this magnitude will help us accelerate that process," said Clay Partain of Visit Salt Lake.