U.S. Figure Skating has named San Jose, California, as the host of the 2021 Toyota U.S. Figure Skating Championships, and Nashville as the host for the 2022 event.
The 2021 championships will be staged January 11–17, and will be held in San Jose for the fourth time. The 2022 championships will take place January 3–9 and will serve as the final qualifying event prior to selecting and announcing the U.S. Olympic Figure Skating Team that will compete at the 2022 Olympic Winter Games in Beijing. Nashville has not hosted the U.S. Championships since 1997.
The annual event, held since 1914, is considered the nation's most prestigious figure skating event, with champions crowned in ladies, men's, pairs and ice dance at the championship and junior levels.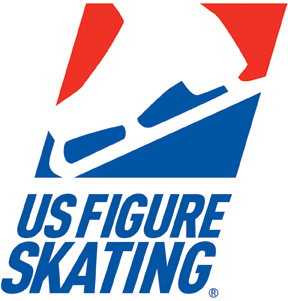 "U.S. Figure Skating is thrilled to be returning to San Jose and Nashville for the 2021 and 2022 Toyota U.S. Figure Skating Championships," U.S. Figure Skating President Anne Cammett said. "The Bay Area has a strong figure skating tradition and has been a great host in recent years, while Nashville has one of the fastest growing skating markets in the country and its energetic downtown venue is ready to welcome us back for the first time in many years. Both events will have great community support, and will be exciting destinations for competitors, coaches, their families and fans."
In San Jose, the event will be held at SAP Center. Solar4America Ice at San Jose will be the official practice venue and the host of U.S. Figure Skating's newly established National High-Performance Development Camp.
"We are thrilled to host the U.S. Figure Skating Championships, one of the country's most high-profile sporting events, in San Jose, celebrating the centennial of U.S. Figure Skating," said John Poch, executive director of the San Jose Sports Authority. "With leadership from the Sports Authority, SAP Center at San Jose, and the continued support of our key community partners, including the city and its Office of Economic Development and Team San Jose of the San Jose Convention & Visitors Bureau, we are eager to showcase our world-class city as the Championships return to SAP Center."
In 2022, Nashville's Bridgestone Arena will serve as host. The city is home to Olympic champion Scott Hamilton, who founded the Scott Hamilton Skating Academy. The event will be hosted with the support of the Nashville Sports Council, Bridgestone Arena and local skating clubs.
"We're excited to host the U.S. Championships on the 25th anniversary since it was last in Nashville, especially in an Olympic year," said Scott Ramsey, president and CEO of the Nashville Sports Council. "Thanks to the support from the City of Nashville, the Nashville Predators, the Convention and Visitors Corporation, and Olympic gold medalist and Nashvillian Scott Hamilton, we are confident that we will showcase Nashville's passion for skating on a national stage."