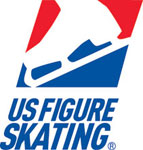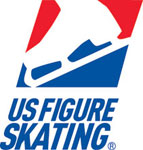 U.S. Figure Skating has selected San Jose, California as the host city for the 2018 Prudential U.S. Figure Skating Championships. The championships will serve as the qualifying event prior to the selection and announcement of the U.S. Olympic Figure Skating Team that will represent Team USA at the 2018 Olympic Winter Games. Competition and practice will be held at SAP Center at San Jose and Sharks Ice at San Jose. The city last hosted the event in 1996 and 2012.
"U.S. Figure Skating is excited to return to San Jose for the 2018 Prudential U.S. Figure Skating Championships," said U.S. Figure Skating President Sam Auxier. "The Bay Area is steeped in figure skating tradition with some of the sport's legends calling the area home. I'm confident that with their support and that of the community, the excitement of the 2018 U.S. Championships will create a dynamic environment, especially for those competing to earn a spot on the 2018 U.S. Olympic Team."
"What an honor to be selected to host the U.S. Figure Skating Championships in the Olympic year," said Patricia Ernstrom, executive director of the San Jose Sports Authority. "With the continued support of our key community partners, including the city and its Office of Economic Development, San Jose Hotels Inc. and Team San Jose, San Jose has proven itself as a premiere destination for successful world-class sporting events."
An annual event, the U.S. Championships brings more than 1,500 people to the host community. The 2018 event will take place December 29, 2017, through January 7, 2018, and will be broadcast live on NBC and streamed live online on icenetwork.com.