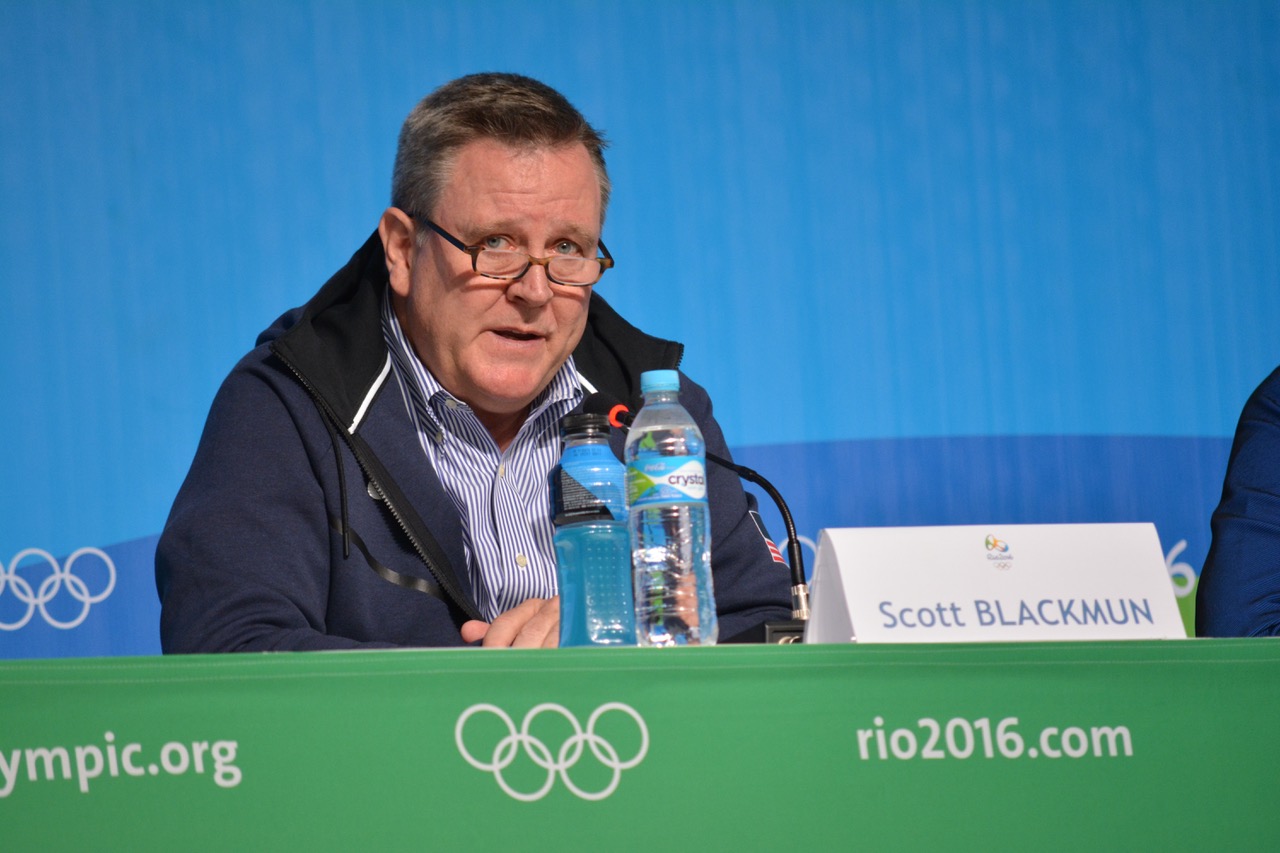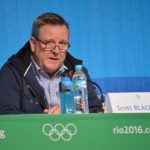 The U.S. Olympic Committee has announced that CEO Scott Blackmun is resigning, citing ongoing health issues resulting from recently diagnosed prostate cancer. The announcement, however, was made in a press release that also touted a wave of initiatives designed to protect athletes from abuse, an area that Blackmun and the USOC have taken criticism over in the wake of the Larry Nassar scandal at USA Gymnastics.
Susanne Lyons, a USOC board member and the former chief marketing officer at Visa, will serve as acting CEO and will oversee the USOC's day-to-day operations while the search for a permanent successor to Blackmun begins.
"Given Scott's current health situation, we have mutually agreed it is in the best interest of both Scott and the USOC that we identify new leadership so that we can immediately address the urgent initiatives ahead of us," said USOC Chair Larry Probst. "The USOC is at a critical point in its history. The important work that Scott started needs to continue and will require especially vigorous attention in light of Larry Nassar's decades-long abuse of athletes affiliated with USA Gymnastics. We will be working with key stakeholders to help identify a permanent successor to Scott. In the meantime, I am confident that Susanne is the right person to help us navigate this critical transition period."
Blackmun has been CEO of the USOC since 2010 and helped launch several initiatives in the area of athlete protection, including the establishment of the U.S. Center for SafeSport and the development of the SafeSport initiative. But the USOC has also launched its own internal investigation into what officials at the national Olympic committee, including Blackmun, knew about the situation with Nassar at USA Gymnastics, and federal lawmakers have put pressure on the organization for Blackmun to resign as a result of the abuse of gymnastics athletes.
Probst and other USOC leaders defended Blackmun during a press conference before the recently concluded Olympic Winter Games in Pyeongchang, South Korea. At the time, Probst said of Blackmun, "We think he did what he was supposed to do and did the right thing at every turn." Among Blackmun's other achievements as CEO were leading the effort to bring the 2028 Olympic and Paralympic Games back to the United States, renegotiating the USOC's revenue sharing agreement with the International Olympic Committee, and re-establishing the USOC's relationship within the worldwide Olympic movement, which had taken a significant step back before his arrival.
"Serving the USOC and its many stakeholders and working with our board, our professional staff and many others who support the Olympic and Paralympic movements has not only been immensely rewarding, it has been an honor and the highlight of my professional life," said Blackmun in a statement. "I am proud of what we have achieved as a team and am confident that Susanne will help the USOC continue to embody the Olympic spirit and champion Team USA athletes during this transition."
Lyons had recently been named as chair of the USOC board's working group addressing issues about athlete safety that the Nassar case had brought to light. She has been an independent director of the USOC board since December 2010. Prior to her role at Visa, Lyons held leadership roles for Charles Schwab & Co. and Fidelity Investments.
"While we are eager to review the findings of the independent investigation, the USOC is taking important actions now based on what we already know," said Lyons. "We are evaluating the USOC's role and oversight of all the national governing bodies, considering potential changes to the Olympic structure and aggressively exploring new ways to enhance athlete safety and help prevent and respond to abuse."
In addition to announcing Blackmun's departure, the USOC announced several reforms and actions it intends to take in the immediate future:
Providing new funding and resources for support and counseling for gymnasts impacted by Nassar's crimes and launching a new resource for athletes from other Olympic and Paralympic sports recovering from similar abuse.
Forming an advisory group to bring together survivors, advocates, child psychologists and other medical professionals to guide the USOC on stronger safeguards against abuse throughout the Olympic community, and effective support for victims. The move may lead to additional changes to USOC policies and methods for addressing cultural issues and conflicts of interest that may exist in sports that hamper the prevention of abuse.
Launching a review of the USOC and NGB governance structure as defined by the Ted Stevens Amateur Sports Act, including seeking input from safe sport advocacy groups, the NGB Council, the Athletes' Advisory Council, current athletes and policymakers to consider clarifications and changes to this structure.
Revisiting USOC SafeSport procedures to determine what measures are necessary to ensure allegations of abuse are reported to the U.S. Center for SafeSport, in addition to law enforcement, and that necessary follow-ups occur.
Effectively doubling the USOC's funding of the Center for SafeSport to enable it to hire more investigators and staff, improve the speedy resolution of cases, enhance ongoing communication for victims and their families, provide age-appropriate training on recognizing and helping to prevent abuse, and offer better and more accessible resources online.
Ensuring that athletes have a stronger voice within the USOC. In addition to the AAC already in place, the USOC will seek input on its decision making from currently competing athletes and athletes who have competed in the past.
Working with USAG to address its governance issues, implement a culture change, and act on the results of the independent investigation once it is complete.