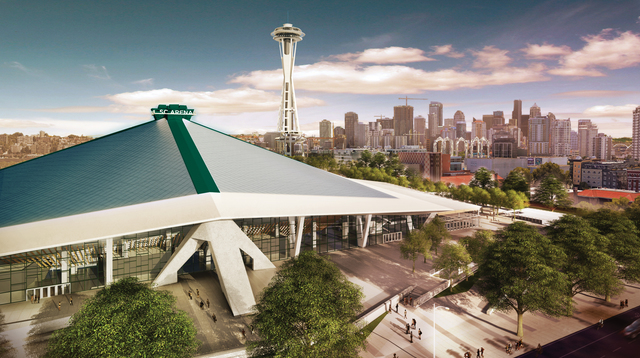 The National Hockey League will expand to Seattle for the 2021–2022 season. The NHL board of governors unanimously approved what will be the league's 32nd team, which will play home games in a to-be-renovated KeyArena. The move brings professional hockey back to Seattle decades after the former Seattle Metropolitans became the first U.S. team to win the Stanley Cup in 1917.
"Today is an exciting and historic day for our League as we expand to one of North America's most innovative, beautiful and fastest-growing cities," said NHL Commissioner Gary Bettman. "We are delighted to add (majority owner) David Bonderman, (NHL Seattle CEO) Tod Leiweke and the entire NHL Seattle group to the National Hockey League family. And we are thrilled that Seattle, a city with a proud hockey history that includes being the home for the first American team ever to win the Stanley Cup, is finally joining the NHL."
Interest is expected to be high among Seattle hockey fans, who met the league's minimum requirement of 10,000 season tickets deposits in 12 minutes when they became available. The team has since grown that list to 32,000 deposits.
More than $600 million in renovations to the arena, to be known as Seattle Center Arena, are expected to begin immediately. The venue will seat 17,400 for hockey. "Today is a historic moment in Seattle sports history," Leiweke said. "Our fans are at the core of this movement to bring an NHL team to Seattle and today we celebrate in honor of them."