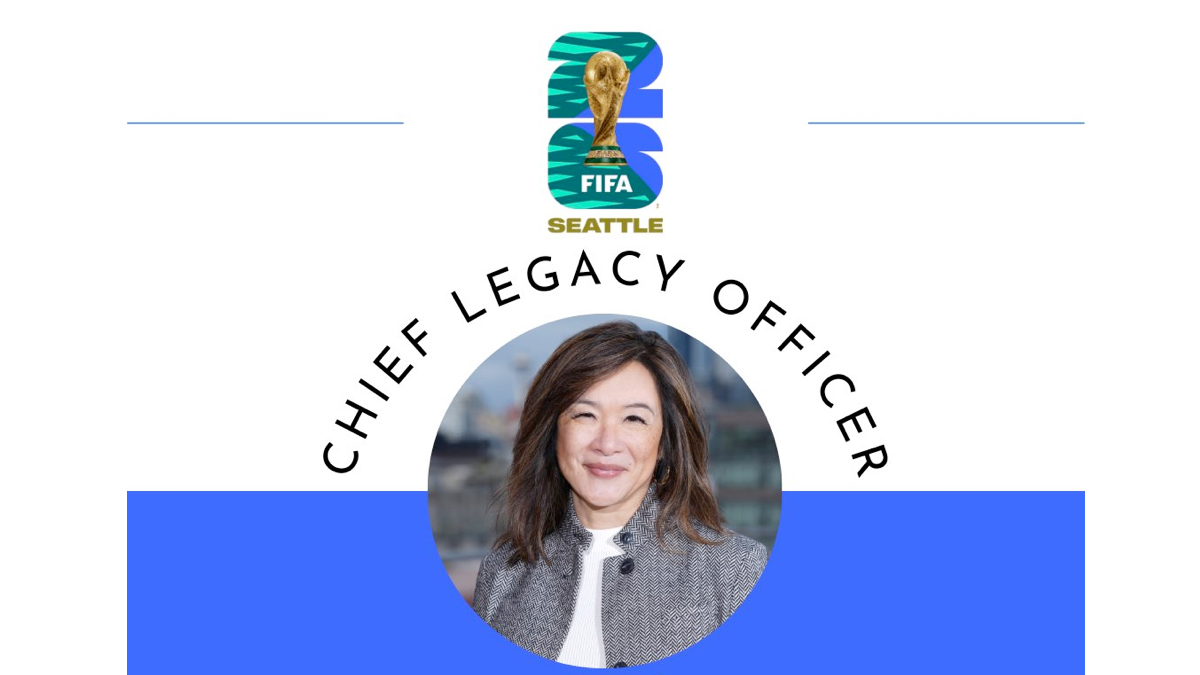 SeattleFWC26, the local organizing committe for the 2026 FIFA World Cup, has hired Lisa Chin as its new Chief Legacy Officer, the first and (as of now) only dedicated legacy position within an executive team across the 16 host cities.
SeattleFWC26's first legacy initiatives included its collaboration with the Seattle Sounders FC charitable arm, Rave Foundation, to build 26 fields by the year 2026 in historically marginalized communities. The organization also formed a partnership with the Puyallup Tribe of Indians as the official legacy supporter for Seattle 26, the first time in FIFA men's World Cup history that an indigenous people will formally participate.
"In 1962, the World's Fair transformed Seattle into a hub for science and technology and we aim to replicate this transformative effect with the FIFA World Cup 26," said Peter Tomozawa, chief executive officer for SeattleFWC26. "Lisa's exceptional leadership of organizations that serve our most vulnerable communities, including children, women, and BIPOC individuals and families, aligns with our core values of human rights, diversity, equity and inclusion, and sustainability."
Chin previously served as the chief executive officer for Treehouse, a local non-profit serving youth in foster care. Before that she was the chief executive officer of Boys & Girls Clubs of King County. The executive director of two other organizations, Lisa holds vital positions on multiple boards.
"Building an exceptional team of individuals with the expertise and determination to bring our vision to life is perhaps the most vital role I have," Tomozawa said. "Chin's proven track record, extensive network, and commitment to our organization's mission make her the most qualified individual to lead our efforts in establishing a legacy befitting the hosting of the 2026 World Cup Games."