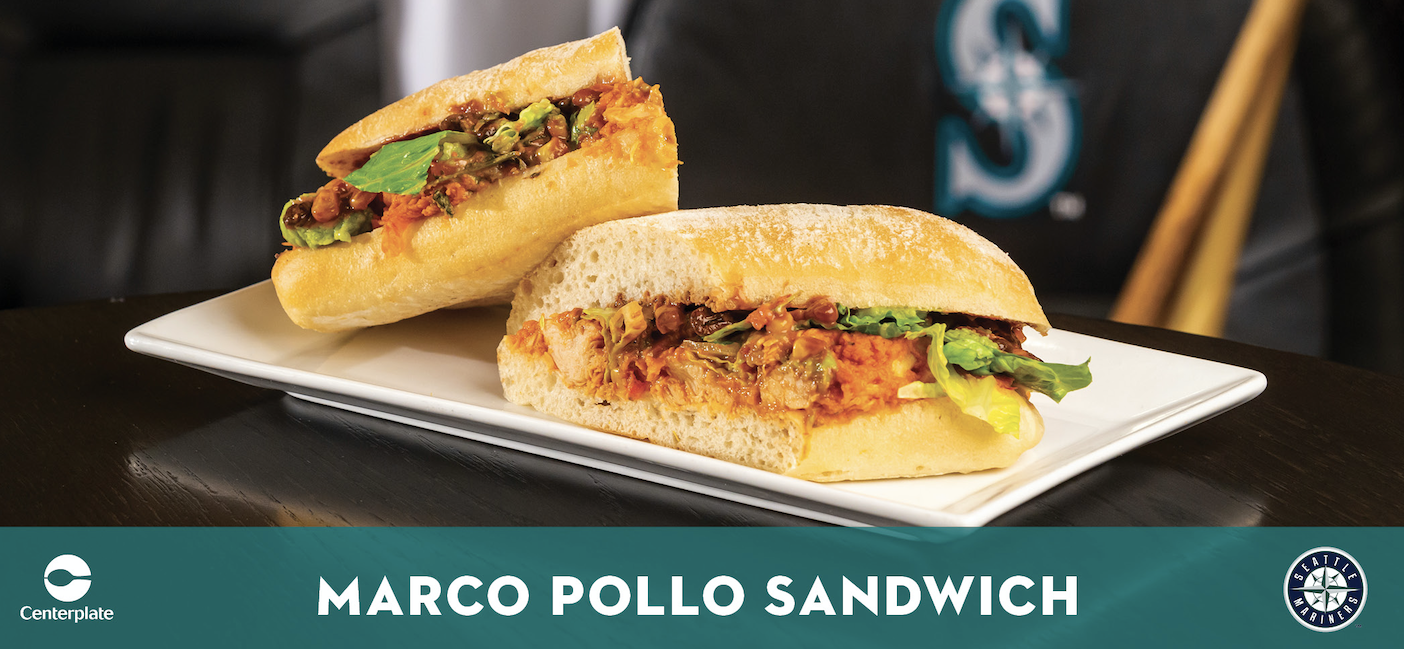 Ballpark food, long a staple of any sports fan's appetite until this summer, is coming closer to home in a second Major League Baseball market.
The Seattle Mariners will have its home stadium's executive chef, Taylor Park, host a cooking demonstration on July 31 on the team's YouTube Channel. Instead of experiencing the food at T-Mobile Park, Mariners fans can watch Park and Seattle restaurateur Ethan Stowell prepare some of the stadium's specials.
On the menu will be Hempler's sausage sandwich; the Marco Pollo, a shredded chicken tinga sandwich that was to be introduced this season; a fan favorite made-to-order ice cream sandwich; and specialty cocktails including the T-Mobile Park-exclusive Magenta Mojo and Mariners Margarita. Recipe cards for the menu items will be available for download during and after the YouTube premiere.
"We will miss hosting the loyal Mariners fans this upcoming season, but we are happy to leverage technology to connect in new ways," Park said. "I look forward to welcoming everyone to our virtual kitchen and offering up a taste of our dishes that are always a hit with the crowd each and every season."
The plan comes the same week that the Dodgers announced that limited locations near Dodger Stadium can order ballpark food for delivery.