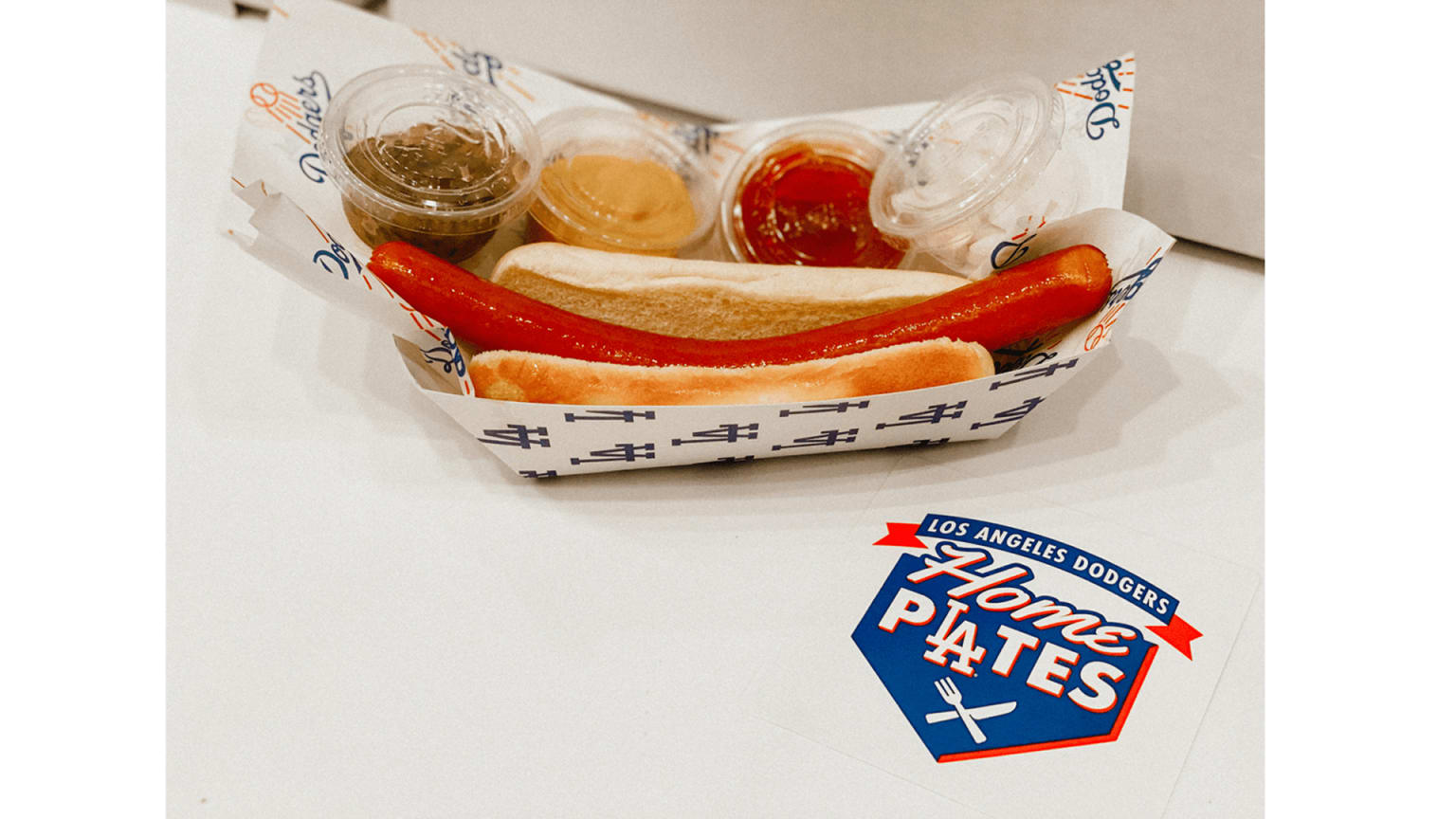 One of the most well-known staples of ballpark food, the Dodger Dog, was thought to be out of reach for fans since Dodger Stadium in Los Angeles is closed to the public for games in the abbreviated Major League Baseball season.
But fans can now have it delivered to their front door in the right neighborhood as part of a new partnership between the Los Angeles Dodgers and Postmates. Dodger Dogs and other Dodger Stadium favorites are now available for delivery on demand from Home Plates, a partnership the Dodgers are launching with Postmates.
"In launching Home Plates, we're bringing the unforgettable Dodger Stadium experience home to Angelenos. Los Angeles sports fans will now have year-round access to their favorite stadium flavors, whether it's for a gourmet gameday, celebration or just to satisfy an everyday craving," said Tucker Kain, president of Dodgers business enterprise. "Home Plates will bring together the best in the business as we build on our groundbreaking partnership with Postmates and enlist the culinary expertise of Home Team Kitchens to serve our fans a taste of a Dodger Stadium."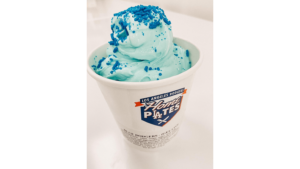 In addition to Dodger Dogs, fans can order such items as micheladas, garlic fries, carne asada helmet nachos and Dodger Blue gelato at www.Dodgers.com/HomePlates. The delivery radius currently is limited to Hollywood and West Hollywood but there are plans to expand it throughout Southern California. Home Team Kitchens will use healthier air frying rather than oil and uses moisture reducing packaging technology to ensure freshness.
"We're thrilled to bring our delivery-first restaurant home to Dodgers fans. And it's fitting to do this with Postmates given their connection to L.A. and special relationship with the Dodgers," said Home Team Kitchens CEO Michael Jacobs. "We've reimagined 'dine-in' as a 'dine-out' experience, bringing the same quality and creativity to design, preparation and packaging for our in-home meals that fans expect from a stellar night out at the stadium. It's a pleasure collaborating with the Dodgers and Postmates to extend the in-stadium experience by creating memorable and delightful in-home dining worthy of loyal Dodgers fans."
The Dodgers and Postmates last year agreed on a deal that would allow fans to order concessions ahead of time and skip lines in the Dodger Stadium's top deck.
"Following the launch of Postmates Live with the Dodgers last season, we are thrilled to be able to extend the stadium experience to fans at home," said Eric Edge, senior vice president of marketing and communications at Postmates. "In partnership with the Dodgers and Home Team Kitchens, we will bring a unique experience to our customers' doorsteps through this delivery-first concept when LA baseball fans need it most."