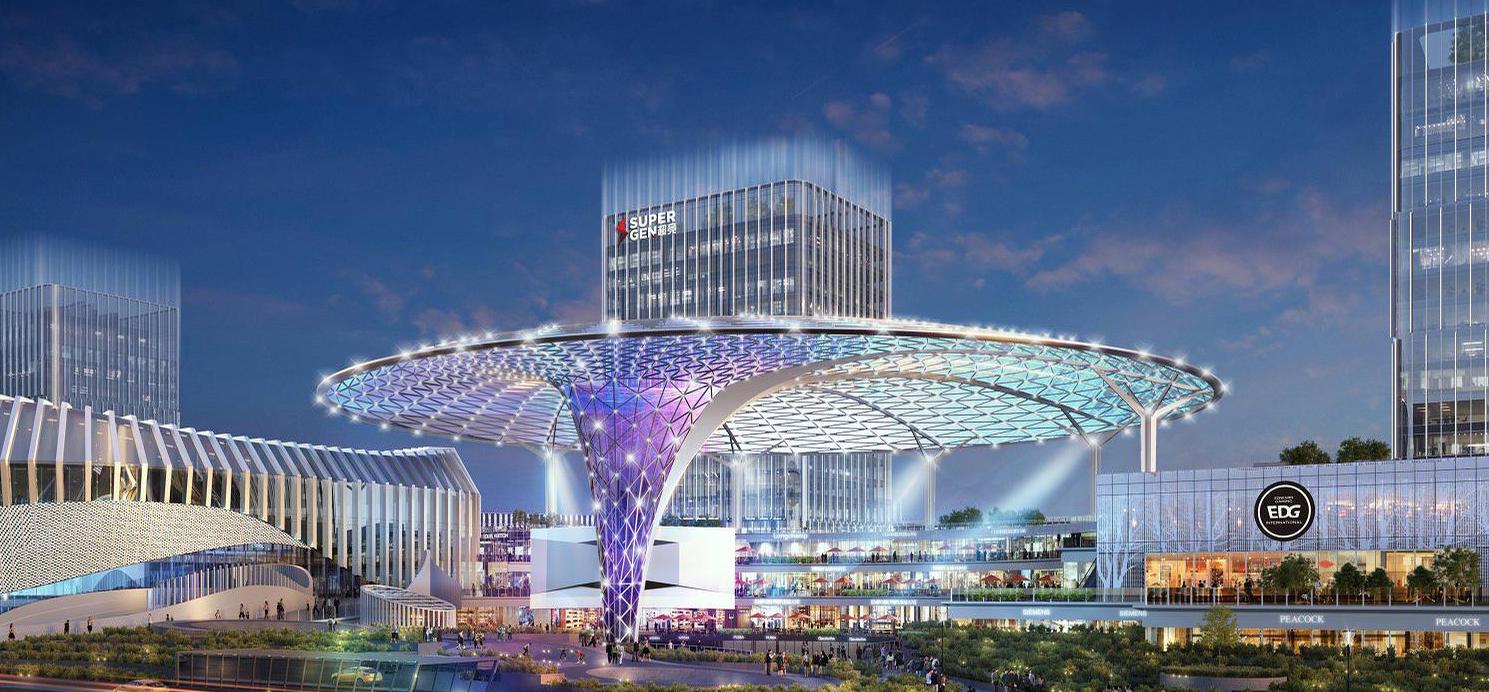 SuperGen Group, a Chinese property company that also is the parent company of esports organization Edward Gaming, has started construction on a Shanghai International Culture and Creative Esports Center. The project will include an esports venue that can host up to 6,000 spectators as well as a five-star esports-themed hotel, indoor skydiving venue and other amenities.
The venue, located at the Shanghai International Culture and Creative esports Centre in Minhang, is expected to have the first phase completed in 2023 as part of the overall broader project, reported to cost up to $770 million. The facility will also have a museum dedicated to gaming with the goal of hosting up to 300 international competitions per year. In 2019, Shanghai's regional government said it wanted to become the "esports capital" of the world as part of a five-year plan.
It is also going to be the corporate headquarters for Edward Gaming, which has a team in the League of Legends Pro League. The project comes on the heels of Shanghai hosting the 2020 League of Legends World Championship and the recent announcement from Riot Games that the 2021 event will return to the region.