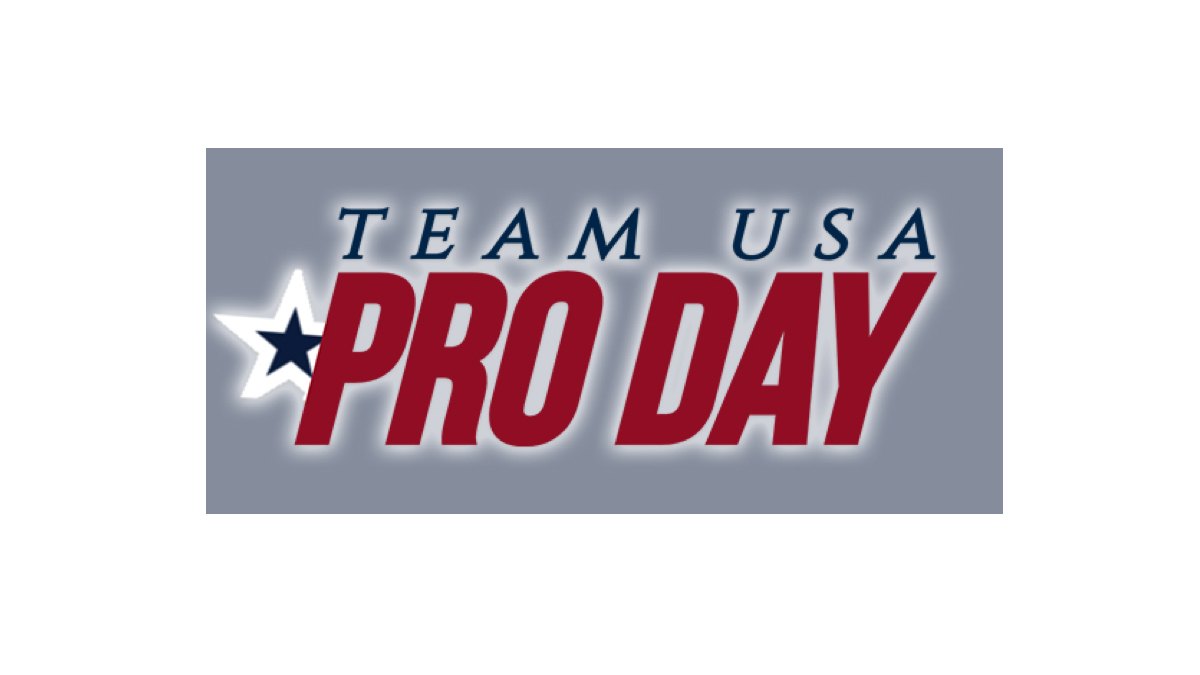 Six national governing bodies are combining their efforts to find potential athletes by launching an event series on university campuses that will offer tryouts to increase their talent pools. USA Weightlifting, USA Rugby, USA Cheer, U.S. Rowing, USA Bobsled/Skeleton and USA Triathlon will all be featured at the combine-style events, which will be billed as Team USA Pro Days.
Each event will be free for participants and will feature athletic testing that includes sprints, jumps and skills tests. Scouts from each NGB will attend the events to help identify potential talent.
"At USA Weightlifting, we are always working to expand our sport," said Director of Grassroots Development Suzy Sanchez. "We're excited to discover the depth and range of talent on our university campuses and introduce new athletes to our weightlifting community."
Participants won't be required to be enrolled at the university that hosts the event. But the Pro Days will be open to 18- to 24-year-olds, with identified athletes being invited later to train with coaches in specific sports following the events.
"With our current focus on reaching prospective triathletes at the collegiate and post-collegiate levels, USA Triathlon looks forward to partnering with Team USA to identify new talent through combines across the country," said Tim Yount, chief sport development officer at USA Triathlon. "We have seen success at the highest levels of our sport through talent transfer from swimming, running and other sports, so we know there are opportunities to find the next great triathlon talent through this system."
The following test events will be conducted at each Team USA Pro Day:
10m, 30m, 40m sprint
Vertical jump
Triple hop (two feet)
10-sec max watt row
1-minute average watt row
3RM back squat
1RM power clean
Rugby skills event
Cheer skills event
Max pull-ups
Burnout row
Team USA Pro Days will be staged at the following locations:
U.S. Air Force Academy, April 13, Colorado Springs, Colorado
Northern Michigan University, April 27, Marquette, Michigan
University of Montana, April 29, Missoula, Montana
Baylor University, May 5, Waco, Texas
UNC-Chapel Hill, May 18, Chapel Hill, North Carolina
East Tennessee State University, May 26, Johnson City, Tennessee