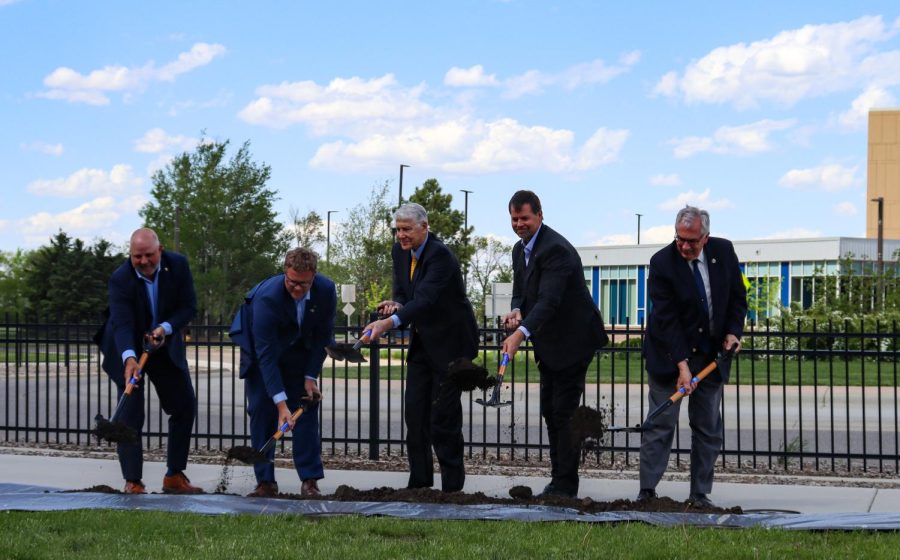 Frost Arena, on the campus of South Dakota State University, is getting a major facelift — and a new name.
The groundbreaking ceremony of First Bank & Trust Arena, which is taking the place of what is currently Frost Arena, occurred June 2 with school officials, students and members of the Brookings community in attendance.
"This is a wonderful celebration of the next chapter of this great arena and complex behind us," South Dakota State University President Barry H. Dunn said. "As you all know Frost Arena has had a tremendous 50-year history on our campus. Nearly 100 commencement ceremonies have been held in this facility over that span. I've shaken thousands of students' hands as they walked across the arena during commencement to join the Jackrabbit family, as have the six presidents that preceded me."
The project was first authorized by the South Dakota Board of Regents in December 2021, later receiving approval from both houses of the South Dakota Legislature, as well as Governor Kristi Noem in March 2022.
Construction and renovation are slated to begin this summer. The project is part of the SDSU Foundation's Bold & Blue campaign, the largest in the school's history. The campaign began with a $20 million donation from First Bank & Trust, giving them the naming rights of the arena.
Frost Arena has served as the home of Jackrabbit basketball, volleyball and wrestling since opening in February 1973.
"The Jackrabbit community extends beyond the walls of SDSU classrooms and offices, but into the city of Brookings and the state of South Dakota," said Kevin Tetzlaff, president and chief operating officer of First Bank & Trust. "You see when SDSU thrives in games, visibility grows, and when it grows, our community benefits as well. That's precisely why First Bank & Trust invested such a significant amount into this expansion."