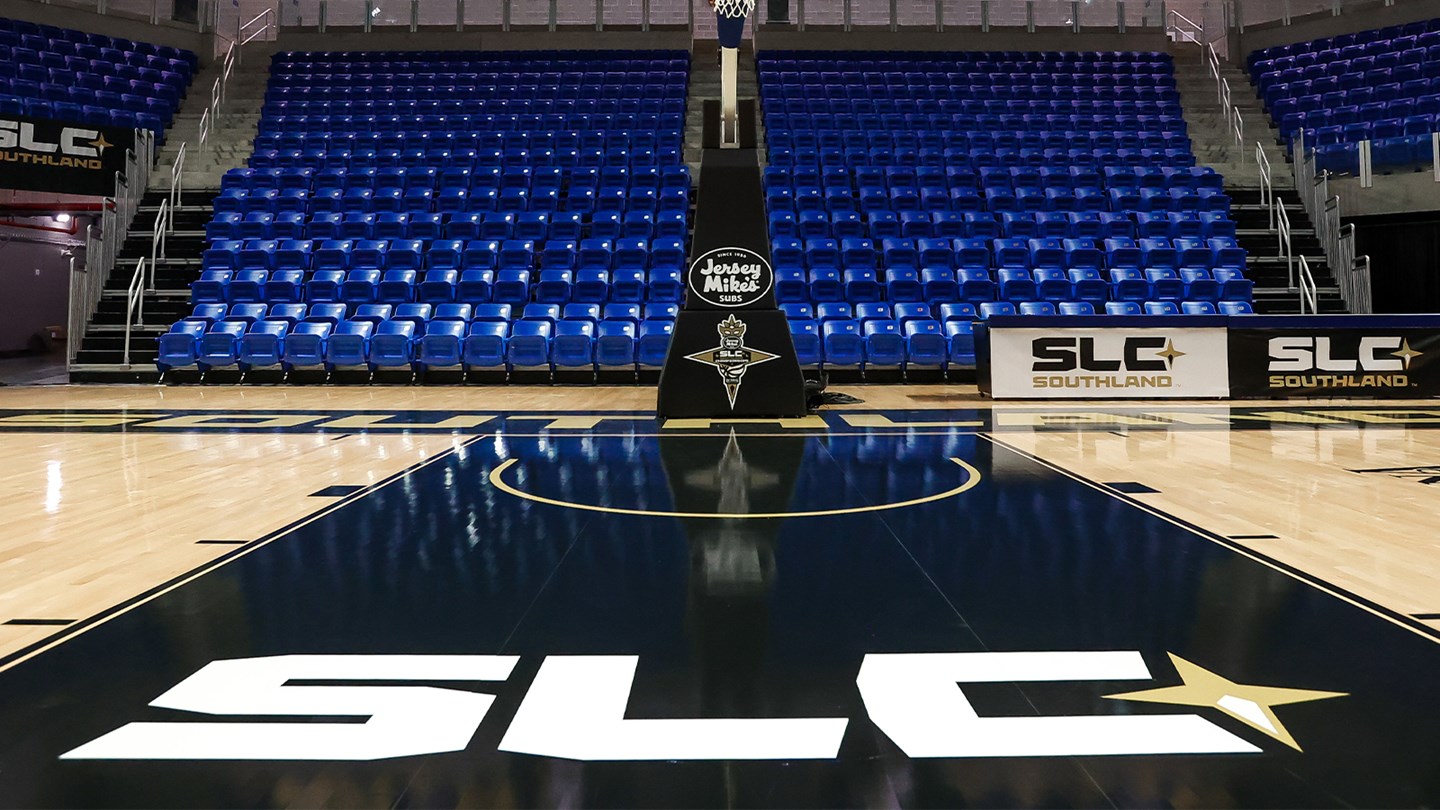 The Southland Conference Basketball Tournament will be held in Lake Charles, Louisiana, through 2029 while the conference's baseball and softball championships will be in Hammond, Louisiana, in the spring of 2024.
"Extending the Southland Basketball Championships through 2029 in Lake Charles and returning to Hammond for the baseball and softball championships showcases our board of directors and athletics directors' commitment to advancing our university communities while actively pursuing revenue-generating avenues to provide our student-athletes and the Conference with extensive exposure," said Southland Commissioner Chris Grant.
The 2024 basketball tournament will continue its title sponsorship with Jersey Mike's. The events will take place at Legacy Center on the campus of McNeese State University, a $41 million complex that was opened in 2018. The 2023 tournament presented by ExploreLouisiana.com yielded estimated impact of $5.3 million on the Lake Charles community through 14 days, with 43% of attendees as non-Louisiana residents traveling to the event.
As part of the extension negotiations for the basketball tournament, the Southland Conference's baseball and softball championships underwent a return to the Conference's traditional bid process, falling under the oversight of the SLC Championship Committee.
"The leadership in the community, the warm hospitality extended to all SLC fans by Lake Charles and the accessibility of our furthest SLC campus being within a five-and-a-half-hour road trip played pivotal roles in leaving an indelible mark on our loyal SLC fans and ensuring they will return each year for an elevated experience on and off the court," Grant said.
With unanimous approval, Southeastern Louisiana University and the city of Hammond were chosen as hosts for the upcoming spring championships. Southeastern is set to host the 2024 softball tournament at North Oak Park, while the 2024 baseball tournament will take place at the Pat Kenelly Diamond at Alumni Field.
"Given Tangipahoa Parish's annual history of drawing hundreds of thousands of visitors for festivals, coupled with Southeastern's established success in hosting prior SLC baseball and softball championships — showcasing their unwavering commitment to top-notch facilities and ongoing enhancements — the result is a distinct collection of premium championship experiences for all SLC student-athletes, their families and supporters," said Deputy Commissioner Lizzie Gomez.