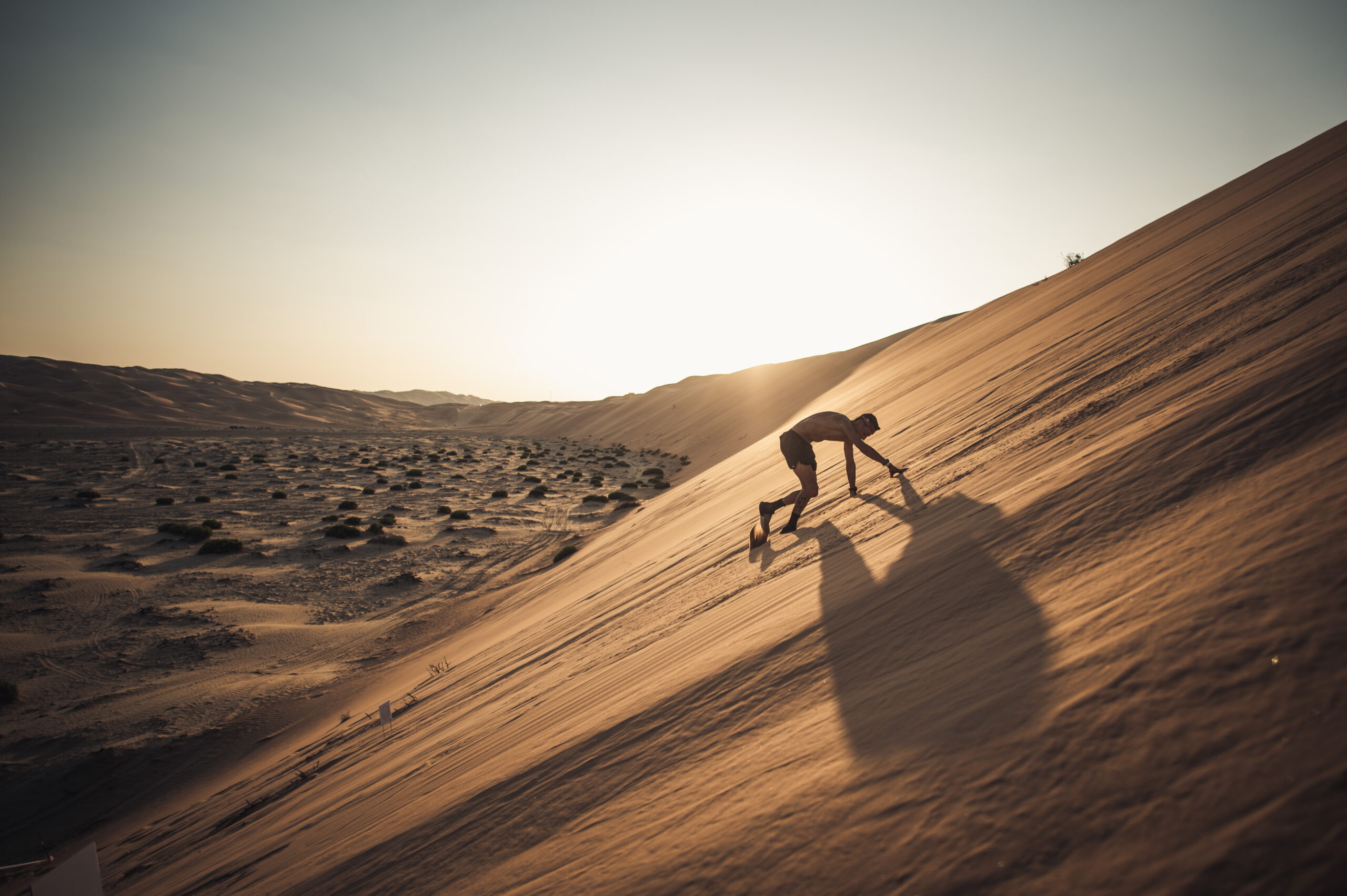 Putting on a world championship caliber event is difficult enough on its own. Doing it across the world in the middle of a desert – harder. Now, add in Formula 1 and the World Cup in the same area, and you get the logistical challenge that faces Spartan as it prepares for the 2022 Spartan World Championship in Abu Dhabi.
The event, which features the best endurance athletes in the world, will take place December 2–4. For the second straight year, Abu Dhabi will be the host.
"Last year was the first championship event we've had in a desert," said Garfield Griffiths, senior director of special events for Spartan. "And the response was great. People said it was brutal because of that soft sand and running around in it. You run up a hill, and then you slide three feet back. Competitors said that it was amazing and it also sucked at the same time, which is what you go for as an organizer. Something that sucks for people, but they enjoy it."
Running up a thousand-foot sand dune is not something that sounds fun for the majority of the world's population. But those who qualify for the Spartan World Championship aren't normal people.
Around 5,000 athletes from around the globe will gather in Al Wathba, Abu Dhabi, to battle the elements and sand — lots of sand. Griffiths, a veteran of more than a decade in the extreme obstacle racing space, says the more Mother Nature can provide in the way of obstacles, the easier it makes his job.
"We're looking for hills, valleys, creeks, ponds and lakes as a general rule, although there aren't a lot of those in the desert," he said. "We look for those natural things and then we look at how we can incorporate our obstacles into that landscape and then it hopefully all comes together to have a great cross section of everything."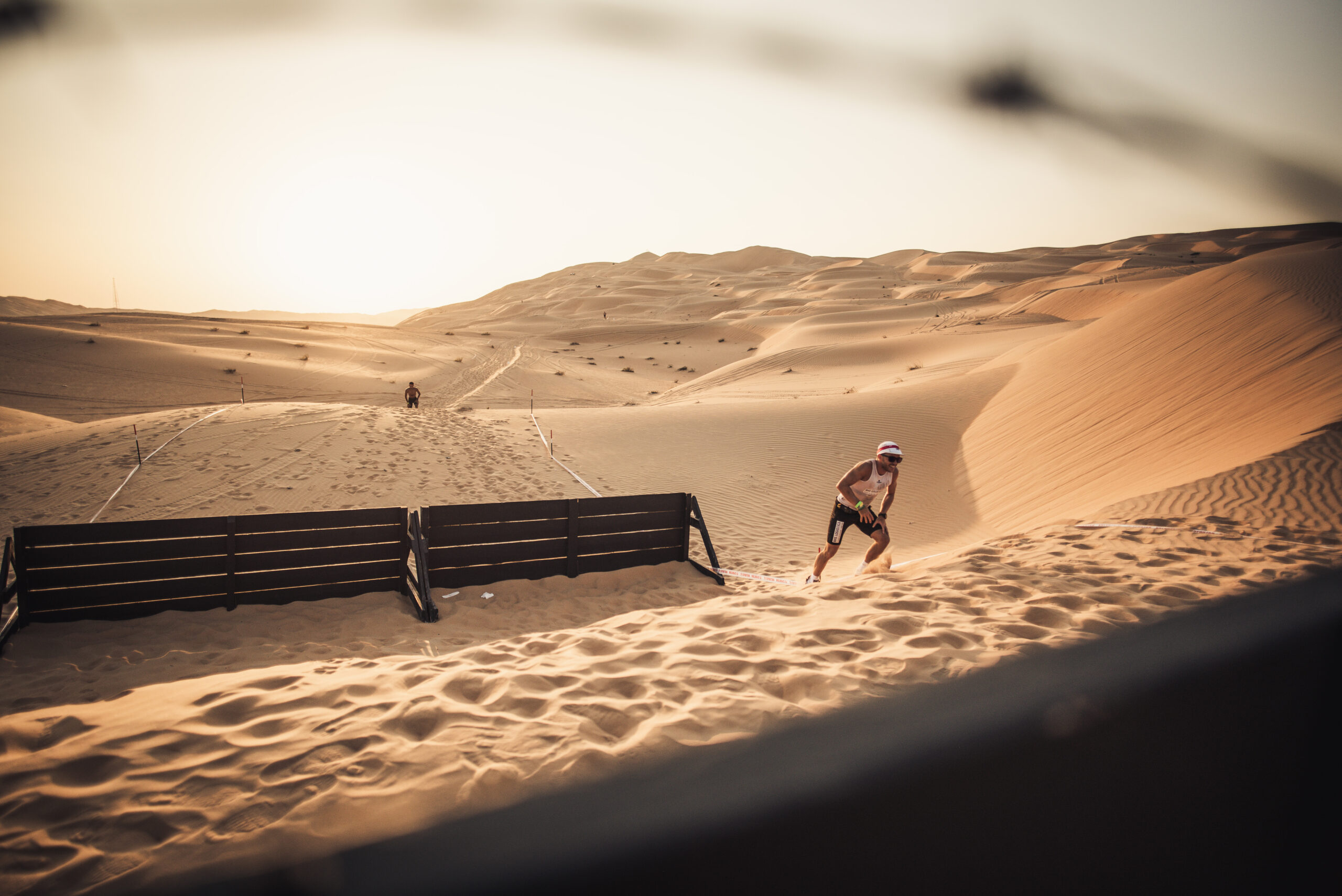 Griffiths notes the competitors in the Spartan realm are generally specialists in some form of endurance race, whether it be sprinting, obstacles, or navigating terrain.
"We want to have some hills and some water, and some flat space for the fast competitors," he explained. "But also, some mountainous bits for what I call the 'mountain goat people' — technical racers who are amazing at Utah mountains or Abu Dhabi sand dunes. Then you've got some people who just fly through the obstacles like American Ninja Warrior style. So, that's a great thing about what we do — the participants get a little bit of everything."
While Griffiths and his team are coordinating the organization of a world championship event halfway across the world, they aren't the only ones playing in the desert.
The World Cup — taking place in Qatar — runs from November 20 to December 18. Formula 1, a company known for logistical takeovers of cities, ran its Abu Dhabi race on November 20, with plenty of load-in and load-out time bookending the event. This has presented expensive challenges for Spartan that wouldn't exist under normal circumstances.
"With the World Cup and also F1, hotels have been an absolute royal pain," Griffiths said. "We've got our normal hotel, it's normally about 150 bucks a room, except for during the F1, when it's nearly $700 per room.
"Getting equipment has obviously been a little difficult because lot of it is being held up or utilized by Formula 1. They have a massive operation and have taken over half the city. The World Cup maybe doesn't have as much of an effect because it's the next country down in Qatar. But I'm sure that there's some effect because a lot of people are going into Abu Dhabi for the World Cup as well."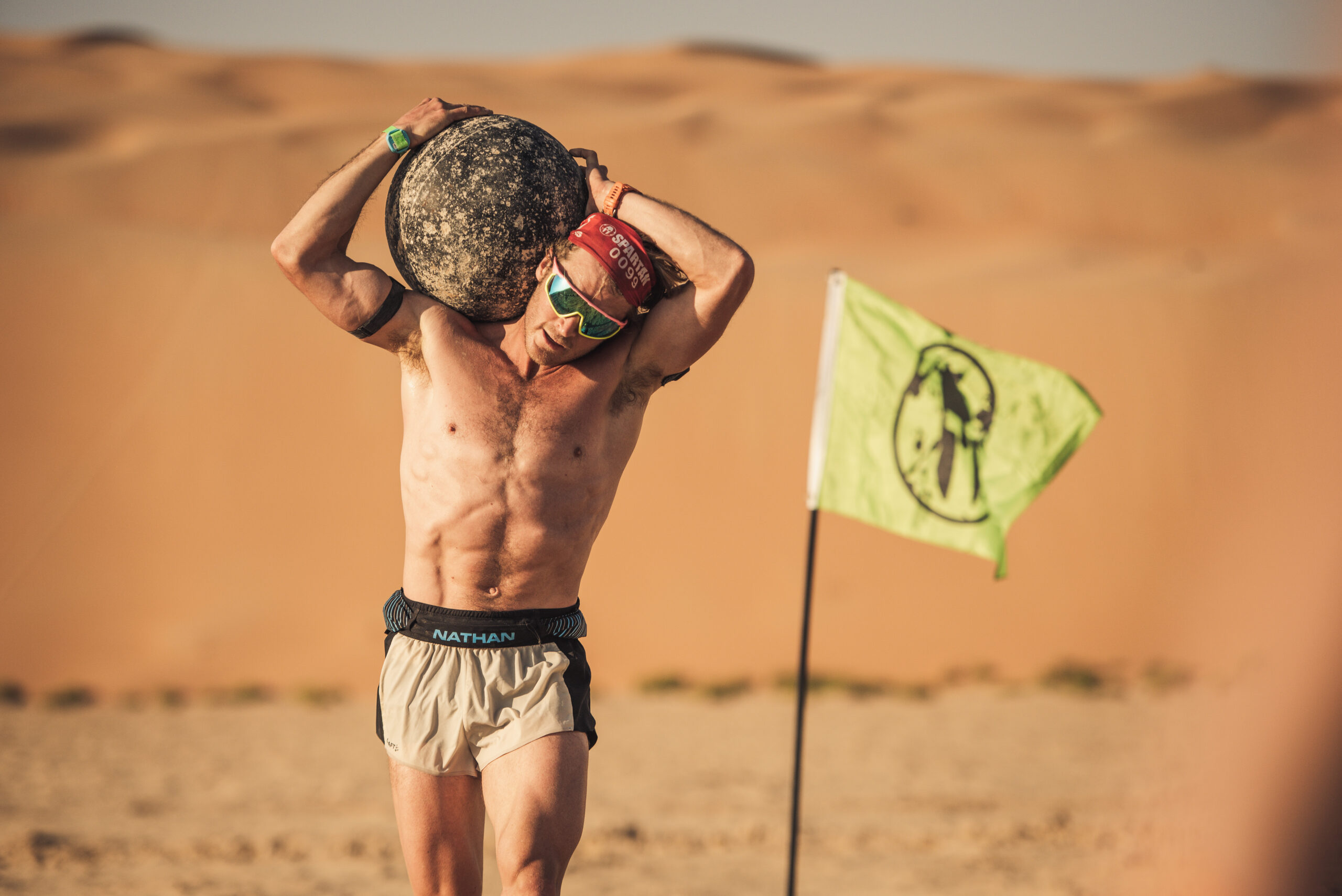 Griffiths and his team will be on site for almost three weeks. It takes about two weeks to construct and test the course for quality assurance and then a week to tear it down, making this much more than the three days of actual competition. The obstacles are staked down deep into the sand and anchored with — you guessed it — giant sandbags.
"It's gorgeous desert. It's amazing. It's like the stuff you see in movies," Griffiths said of the Abu Dhabi oasis. "Obviously, there's dunes everywhere, but compared to last year there's a lot more areas where people can really sprint and they can go flat out a little bit more.
"Last year, Mother Nature provided us with giant sand dunes. We're talking thousands of feet up and people were on their hands and knees going up. We don't have those this year. So this year is going to be a little bit faster course."
Spartan signed a three-year agreement with Abu Dhabi for the World Championships. After a successful 2021 and the makings of another success in 2022, the event will most likely return to the desert next year as well. The three-day event features several races with different age groups, including a kids' race that's open for entries.
The big-money race — the World Championship Super on December 3 — features the best Spartan athletes who qualify throughout the racing season competing in the men's and women's individual, vying for more than $125,000 in total prize money. The Team World Championship Super will be held on December 4.
"We are heavily marketing within the Abu Dhabi market," Griffiths said. "There are a lot of last-minute signups in that part of the world. So, we're targeting everybody, not just the Formula 1 and World Cup fans. We really push for it to be a spectator friendly sport. We try and keep a lot of the obstacles and the action around the festival area."