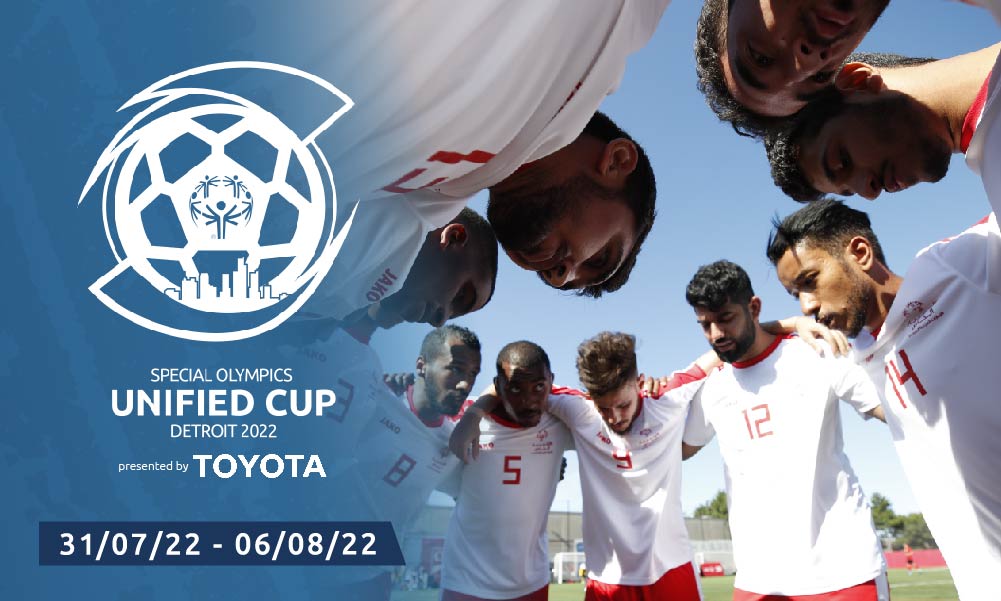 The Special Olympics Unified Cup 2022 presented by Toyota will be hosted by Detroit with nearly 600 athletes from up to 31 nations to competing starting July 31.
The Special Olympics Unified Cup Detroit 2022 will be the second-ever tournament in this single-sport series, which challenges negative attitudes towards people with intellectual disabilities and demonstrates how playing and competing together breaks down barriers to create a community of acceptance and inclusion. The final day of competition on August 6 will be at Keyworth Stadium, a 7,933-seat stadium that hosts Detroit City FC games for the club that is part of the NISA, and broadcast on ESPN.
"We are honored to bring one of the most inclusive sporting events in the world to our great state and to the city of Detroit," said Timothy Hileman, president and chief executive officer of Special Olympics Michigan. "It will be a tremendous week of competition as we celebrate and promote a message of inclusion."
The competition and events throughout the week will attract more than 10,000 spectators, 1,000 volunteers and 500 family members and dignitaries to the tournament. Ally Financial was announced as the Official Hometown Sponsor of the Unified Cup. The inaugural Unified Cup, held in Chicago in 2018, drew 24 teams of men and women from around the world, with Slovakia defeating Brazil in the women's final and Ecuador beating Uruguay in the men's final.
"Toyota and Special Olympics share the common goal of creating a more mobile and inclusive society," said Lisa Materazzo, group vice president, Toyota Marketing, Toyota Motor North America. "Together, as a team both on and off the field, we are creating a world where everyone is empowered to achieve their personal best. Toyota is proud to be the presenting sponsor of the Special Olympics Unified Cup Detroit 2022, where the public will witness how the freedom of mobility and the power of inclusion through sport can change the world."