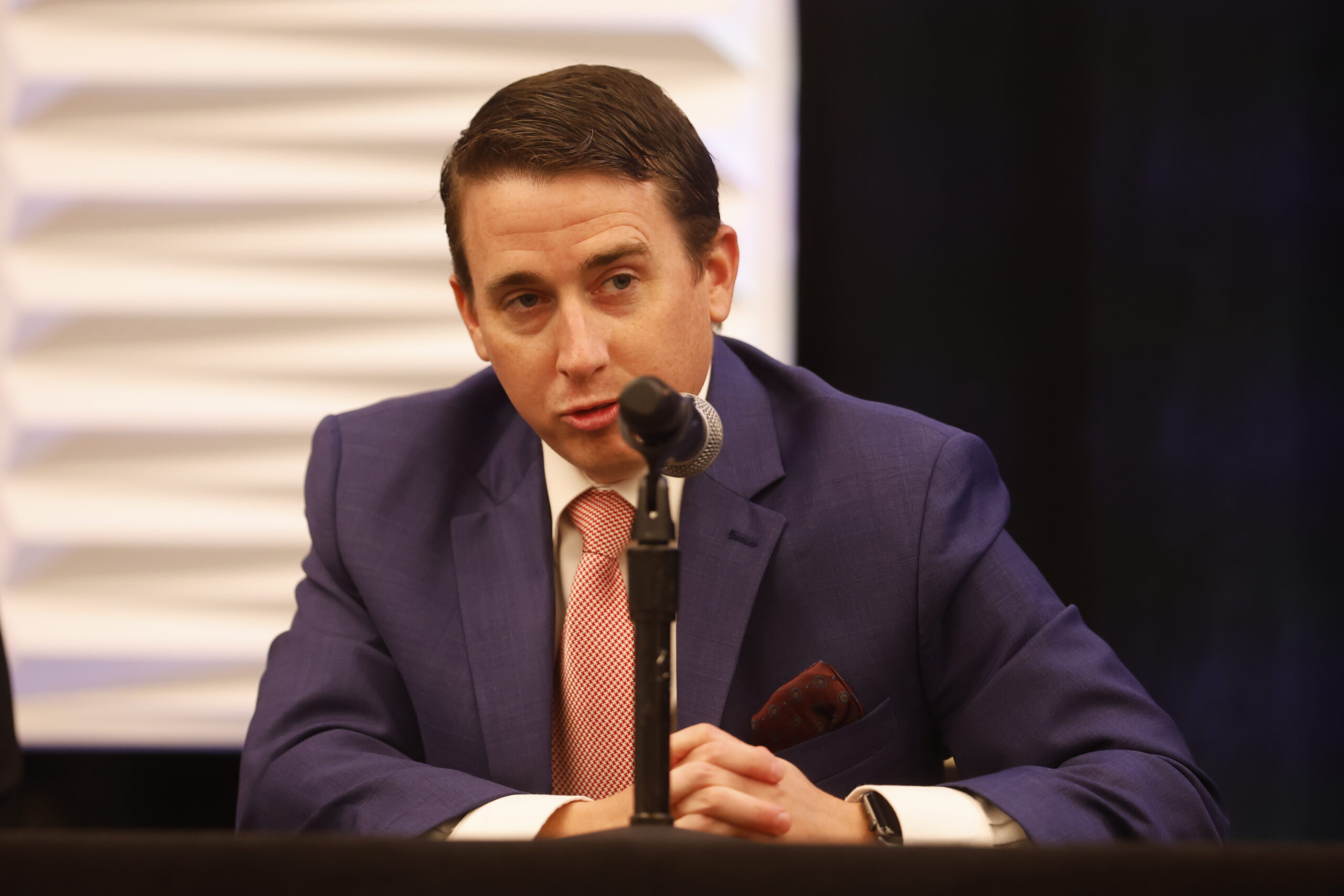 Current Sports Alabama president and past chair of the Sports Events & Tourism Association Don Dukemineer was presented the Governor's Tourism Award at the recent Alabama Governor's Conference on Tourism.
The award was presented to Dukemineer by the Alabama Tourism Department for his service and commitment to the hospitality and tourism industry, specifically his leadership and impact in sports tourism throughout Alabama and the country.
For the past 15 years, Dukemineer has spearheaded the efforts behind Sports Alabama, the state's sports initiative, to attract events, tournaments and recreational activities to destinations throughout the state.
His focus has been to showcase the facilities Alabama offers, while also sharing the stories and experiences visitors can expect when traveling to the state. He's been an integral part in developing partnerships for the member communities, while also serving the industry in various roles to help support growth and development.
Dukemineer is the current director of sports development for Decatur Morgan County Tourism. In 2008, he was elected president of Sports Alabama and currently still serves in that capacity today.
In 2017, he was elected to the Sports ETA Board of Directors, the first Alabamian to be chosen. He is also involved with the Sports ETA L.E.A.D. Community, SMID Community and State Leaders Communities. Dukemineer previously spent 12 years with the Huntsville/Madison County Convention and Visitors Bureau as a convention sales manager and two years as the deputy director of sports tourism for Foley Sports Tourism.