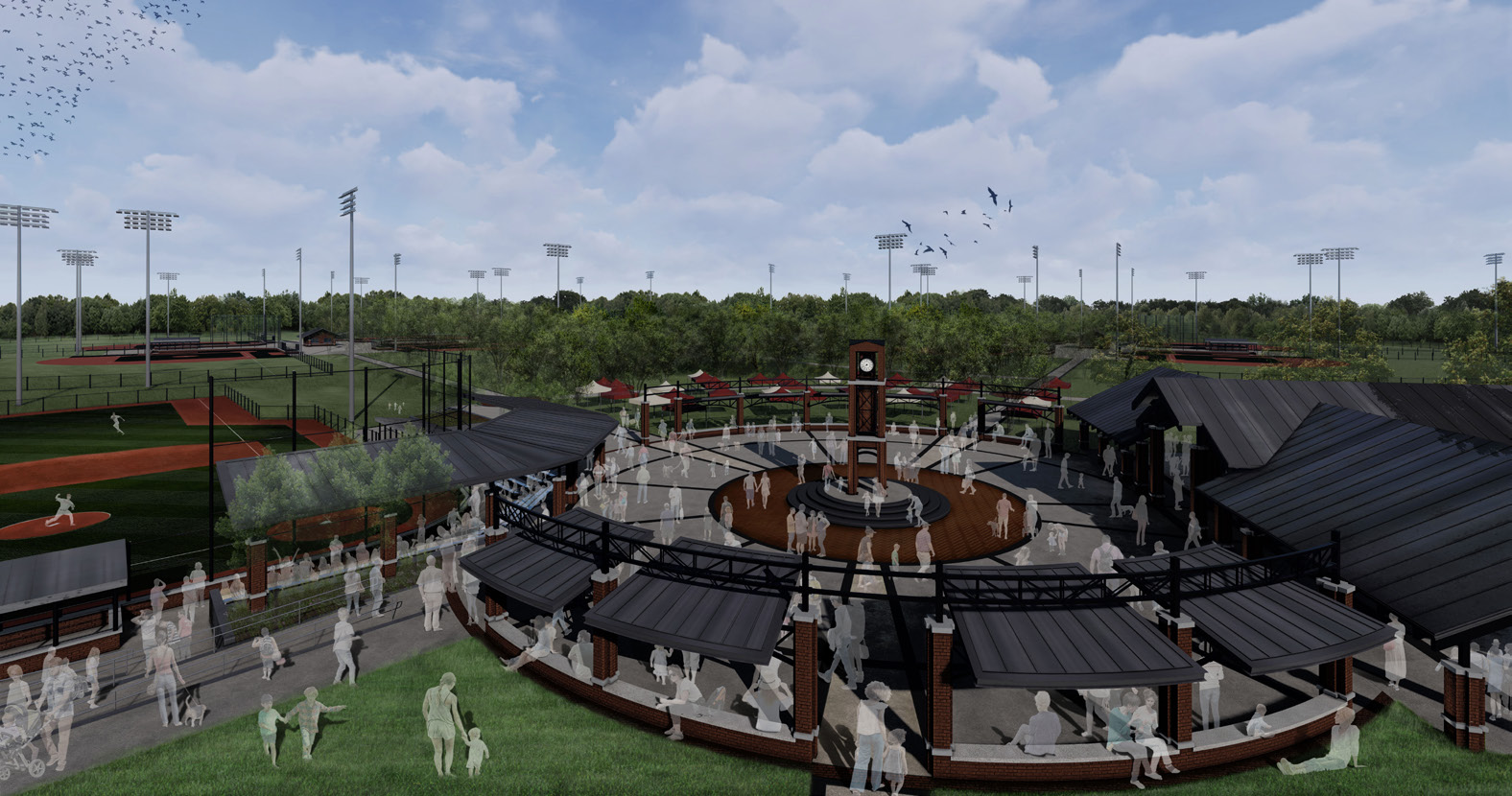 The Sports Facilities Companies has been named the operating partner for the Cornerstone Sports Complex in Starkville, Mississippi, which is scheduled to open in the summer of 2022 as a regional baseball destination.
Starkville is home to the 2021 College World Series champions Mississippi State Bulldogs. The venue itself will cost more than $20 million and feature 12 baseball and softball fields along with one championship field to attract national youth sports tournaments along with local civic, sports, social and community events.
"The city of Starkville is proud to build Cornerstone Sports Complex and share our history with the world," says Starkville Mayor Lynn Spruill. "Our goal is to create a legacy through the enrichment of sports that we love here in Starkville. We hope to welcome future Mississippi State graduates who share in our city's history of tee-ball, baseball, and pride for our Bulldogs. This complex will hold a special place in our community as we build memories, business, and life-long residents here."
The facility is part of a master plan project known as Cornerstone Park and will be built in two phases. The sports complex is part of phase I of the project and will include a walking trail, playgrounds, flex space and have two dedicated tee-ball fields. Phase II is planned to include an RV park, more trails and playgrounds.
A historic feature will be the Cool Papa Bell Plaza and Statue. James Thomas "Cool Papa" Bell was born and raised in Starkville, Mississippi, and Negro Leagues star who was elected to the Baseball Hall of Fame in 1974.
"Starkville has a rich baseball history as an incredible sports destination," SFC CEO and Founder Jason Clement said. "It is our privilege to work with Mayor Spruill and the city of Starkville as their operating partner. Together, we will open Cornerstone Sports Complex with excellence in operations, staffing, and develop key community partnerships to ensure the next generation of athletes choose Starkville for baseball and softball for many years to come."