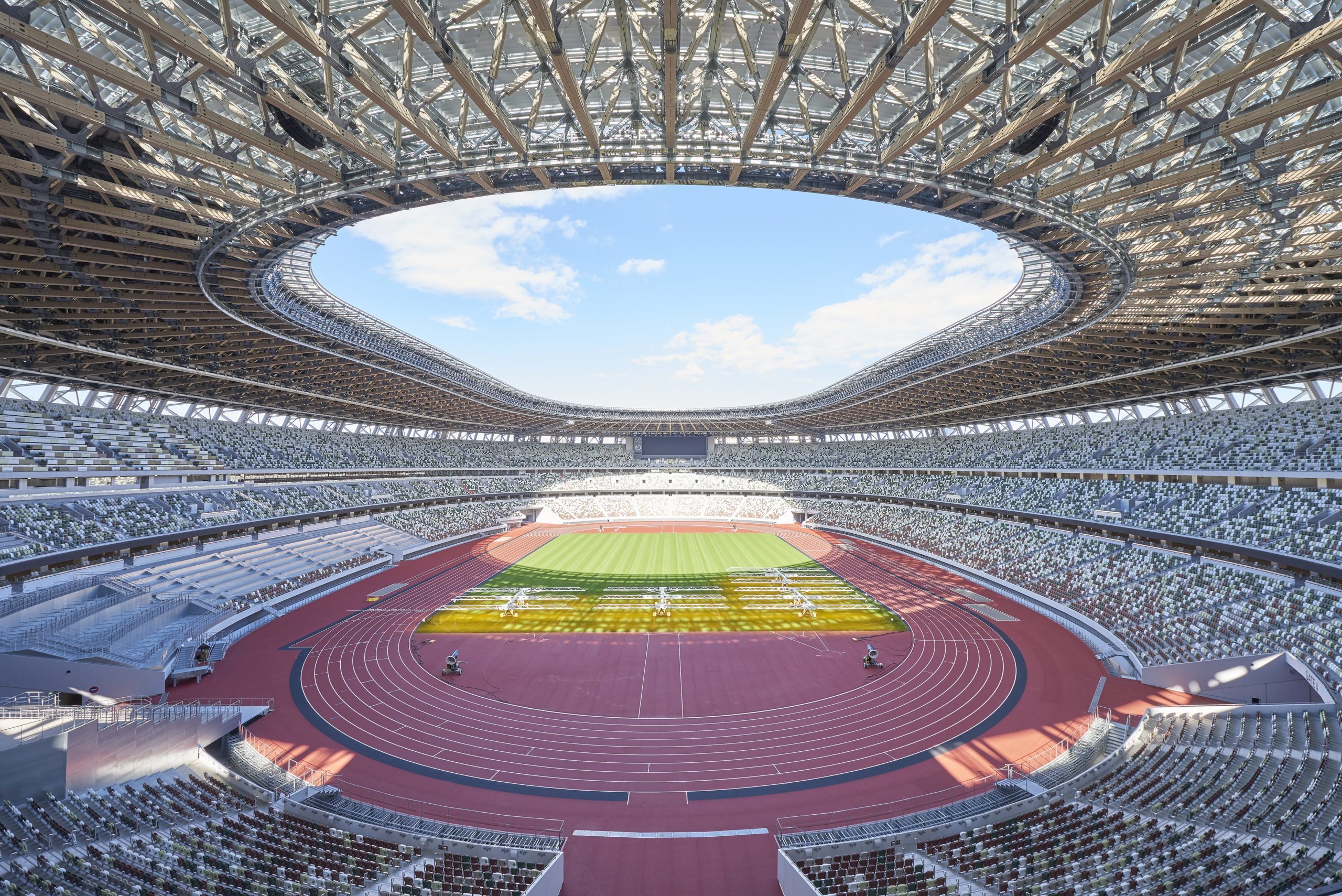 As the International Olympic Committee announced that the Olympic and Paralympic Summer Games have been postponed to 2021, sports-event organizations around the United States and the world have been reacting to the news. Here is a sample of their reactions.
United States National Governing Bodies
USA Archery
While we saw this news coming through evolvements of the COVID-19 outbreak the last few days, our hearts break for the archery community, all involved with Tokyo 2020, and those effected by the coronavirus. Most especially, our sadness is for the athletes who have been training every day for years to chase their life's dream, only to have it put on hold for another several months. While public health is rightfully prioritized, your time to shine on the world stage will be a welcomed light at the end of this tunnel.
USA Archery CEO Rod Menzer said: "I am glad that this decision was made for the right reasons, which is prioritizing the health and safety of the athletes. That is most important to all of us, along with ensuring a level playing field and equal opportunities. We understand everyone needs to retool and we are still waiting on the details. USA Archery is already hard at work on making necessary adjustments to event schedules to include related trials event and selection procedures, and will share updates as soon as possible. We are doing all we can with our events to accommodate and to prioritize postponement over cancellations; we thank USA Archery's partners and event organizers for their efforts and support."
USA Artistic Swimming CEO Adam Andrasko
It was a difficult decision to make, but the right one. I am proud of the leadership shown by the IOC, USOPC and U.S. National Governing Bodies at this time. Athletes are why we exist, and these actions clearly demonstrate our athlete first policies. As for the USA Artistic Swimming Senior National Team I am disappointed because the last time the world saw them compete, they showed that they are an Olympic contender. We had built a plan that was going to give them every opportunity to achieve that dream. However, the plan has changed and they are a very young team that will now have more time to grow. That makes me very excited and should make every fan of Team USA feel the same way. We will continue to train hard, inspire and entertain the world. We hope you will join us in our now extended Olympic journey.
American Canoe Association
We are all heartsick about the continuing spread and risks associated with COVID-19 that just prompted the postponement of the Tokyo 2020 Olympic & Paralympic Games. We know you've been working hard to train and prepare for the Games and that you and your families have made many sacrifices in support of this effort. We do, however, applaud the decision of the IOC and the Tokyo 2020 Organizing Committee to put the health and well-being of the world's finest athletes first. As the IOC, ICF, and USOPC begin to craft a new plan for the Games in 2021, we commit to serving as your advocate and voice as decisions are made. We also pledge to communicate transparently and quickly as developments occur.
USA Basketball
The decision to postpone the 2020 Olympics was a difficult decision and it was the correct one. USA Basketball is in full agreement and support of the decision made by the IOC and the Japanese government to postpone the 2020 Tokyo Olympic Games. The health, wellness and safety of the world, as well as our athletes, coaches, staff and fans is USA Basketball's No. 1 priority and this postponement was necessary to ensure that. As further details become known, USA Basketball will work towards fielding and best preparing its Olympic basketball teams for 2021 and we will do so in a way that we hope will continue USA Basketball's Olympic legacy and continue to make all Americans proud.
USA Boxing
"While this decision was extremely difficult for all involved, the health and safety of all athletes who would have taken part in this summer's Olympics is the top priority. Our 13 boxers were looking forward to punching their tickets to this summer's Olympic Games, but we will now have the opportunity to continue to improve and better position ourselves to stand atop the podium next year with the hope that all current situations are behind us.
USA Climbing
With the uncertainty of the growing pandemic, we support the IOC's difficult decision to postpone the Tokyo Olympic Games. We now turn our efforts towards ensuring our athletes, volunteers, partners, staff, and the broader climbing family have what they need to make it through this difficult time. Once the crisis abates we look forward to continuing our preparations in assisting our athletes to achieve their dreams while introducing our great sport to the world. A special thank you to the USOPC for their leadership through this crisis as well as Japan, Tokyo, and the Tokyo Organizing Committee for what must be a truly monumental change affecting the not only the organization of the Games, but also the country as a whole.
USA Cycling
We will work diligently to address questions, including potential amendments to selection/qualification criteria, and provide clarifications and support to prepare for the delayed games. This is an unprecedented time in not only sport but global history, and we will have to make decisions based on real-time information and ongoing communication with the UCI, USOPC, and other stakeholders, so we thank you in advance for your patience and understanding as we navigate this fluid situation. The health and safety of our athletes is the number one priority. We know our athletes have invested significant energy towards preparing for Tokyo 2020 and realize the additional commitment it will take for them to extend that effort and refocus on a postponed Olympics.
U.S. Diving
Today we are embarking on a new path as we look towards the Olympic Games in 2021. We are pleased to see that the IOC and Tokyo 2020 has put the health and well-being of athletes and the global community first with the postponement of this Summer's Olympic Games. While we know this is a bittersweet moment for all, we also know that we will come back stronger and ready to compete. In parallel, we are working with FINA and the USOPC to examine our selection procedures, reschedule events and make  the requisite adjustments to ensure that we are upholding the best interests of our athletes and giving them every opportunity to compete.  We will provide updates as they come available. Thank you to the entire diving community for supporting our leadership and each other during these difficult times.
USA Fencing
We support the unprecedented decision by the IOC to postpone the Games in order to protect the health and safety of all of the athletes. This pandemic has affected all of the delegations who were scheduled to compete at the Games and we wish all of the athletes the best in this transition as they prepare for the Tokyo Games in 2021.
U.S. Rowing
U.S. Rowing fully supports this decision, as our priority is to put the health and well-being of our communities and athletes first. While we know this decision is disappointing to our many athletes who have trained so hard for this moment, we remain committed to providing our athletes with the best opportunity to reach their Olympic and Paralympic dreams in 2021. We want to thank all of the individuals working on the front line of the COVID-19 pandemic for everything they are doing to keep us healthy and safe, and we look forward to the chance to compete in Tokyo next year.
US Sailing
We appreciate the clarity this decision provides, as athlete safety is first and foremost. Moving forward our dedicated staff will provide leadership and support to the athletes as they continue their preparation for the Olympic Games. Competing in the Games is an unprecedented athletic achievement and although today's announcement may bring moments of disappointment for some of our athletes, we will adapt, remain focused on our mission and be fully prepared when the Games do get underway.
USA Surfing CEO Greg Cruse
The health and safety of our athletes and staff is our first priority. … We have reached out to ISA Surfing to ensure that our team will maintain their qualification through the WSL CT 2019 rankings, should the Games be postponed to July 2021. This is the fair and right course, ensuring the least disruption for the surfers. The ISA is still trying to sort out the implications of an unprecedented situation. We respect that these are difficult situations to navigate and new ground for all involved. Surfing offers great practice for staying present and focused on the variables we can control. These are necessary skills in this whole new world. If there is a country that could re-organize and work out the logistics of a postponement, it is Japan. They have been running through many different scenarios and logistical options. I think we will be impressed with the resolution being worked out.
USA Swimming
In this globally unprecedented time, today's joint announcement by the International Olympic Committee (IOC) and the Olympic Games Tokyo 2020 organizers was the responsible, though understandably difficult decision to make. We are incredibly thankful to have stood next to the USOPC, fellow U.S. national sports governing bodies and sport federations around the world in advocating for the health and safety of our athletes, members and their families. All athletes around the world can now focus on what is most important – safeguarding their health and being good global citizens in the wake of this extraordinary pandemic. We will work with our athletes, coaches, teams and committees to shift our preparations, and schedule a calendar of events that properly readies our team for 2021. We will work closely with the USOPC on rescheduling the U.S. Olympic Team Trials—Swimming to best align with Olympic Games preparations as further details become known. Most importantly, we will focus on finding ways to support our 400,000 members and their communities, and strategizing with our more than 3,000 clubs to ensure they are well-placed to come out of this stronger than ever.
USA Taekwondo
USA Taekwondo is supportive of this delay–given the current situation on a global scale, and the difficulties athletes are facing in both qualifying and continuing to train for the most important competition of their lives, delay became both unavoidable and necessary. At this time, USA Taekwondo remains hopeful that the situation will improve sufficiently for the National Championships in San Antonio to go ahead–safely–as planned. We are in regular contact with health and event officials in Texas and want to assure all members that the most important factor in any decision will be the health and safety of our competitors, coaches and families. Additionally we are working closely with State Championship organizers on necessary postponements and cancellations, and will communicate those changes, and any effects on National Championship qualification, as soon as we have new info. We thank you for your patience and understanding through this unprecedented global event.
U.S. Tennis Association
The decision to postpone the Games of the XXXII Olympiad in Tokyo was obviously a difficult one, and we understand the frustration and disappointment that so many of the athletes are experiencing right now. Ultimately, though, with the ongoing and evolving situation surrounding the COVID-19 virus, this was the most prudent and appropriate decision. The USTA is in full support of this move, as the health and safety of the athletes, fans, volunteers, staff and all those involved with Tokyo 2020 are the highest priority. We will work closely with the IOC, USOPC, WTA, ATP and ITF as we move forward in this process.
USA Triathlon
While we believe postponement was the only viable option to provide much-needed clarity, we recognize the impact this has had on our athletes. Years of dedicated training, sacrifices made with family and friends in order to travel and race around the world, and fine-tuned mental preparation have all been designed to culminate in the summer of 2020, and now that approach must change. We recognize that for many athletes, this news may be simultaneously relieving and heartbreaking. While it has become clear that postponing is the only logical, safe and fair decision in light of the COVID-19 pandemic, it will nevertheless take time for our athletes to process this news and shift their mindsets to 2021. Thus, our immediate focus is on supporting our athletes during this time. … USA Triathlon is now focused on our new path forward. We are in the process of re-examining our qualification and selection procedures for the U.S. Olympic and Paralympic Triathlon Teams while simultaneously coordinating plans with the ITU and the USOPC, and also collaborating to receive input and guidance from the USA Triathlon Board of Directors and USA Triathlon Athlete Advisory Council.
USA Volleyball
USA Volleyball absolutely concurs that it is the correct decision in light of the COVID-19 pandemic that is accelerating in many regions of the world and is very much unpredictable at this stage. The health and safety for the athletes, team delegations, Games administrators and worldwide fans take precedent over sport in times like these. … Rest assured, USA Volleyball will continue to do our utmost to manage through these extraordinary times and support you how we can. We look forward to being able to resume normal training and competition in preparation for the Tokyo Games soon. We are a team and we are all in this together.
USA Water Polo
We support the decision to delay the Tokyo Games until they can be held safely. There are still many questions to be answered, and we will be working with our athletes and the USOPC  to manage the challenges that remain, including a new training and competition schedule when it is appropriate to return to the pool."
U.S. Olympic & Paralympic Committee Letter from CEO Sarah Hirshland
Team USA Athletes: Despite the feeling of eventuality that so many of us have felt in the lead up to this moment–my heart breaks for you, your fellow athletes around the world, our friends at Tokyo 2020, the people of Japan, and all who are impacted by this global pandemic and the decision to postpone the Tokyo Games 2020.
We heard your concerns and we shared them. I thank you for being so forthcoming with your perspectives, and also for allowing us the time to hear from your teammates across all sports before making a recommendation to the IOC. With this decision, the work of planning a new version of the Tokyo Games is now officially underway.
At the same time, we know from you, it's important that the process of ensuring it is a fair and equitable Games be given equal attention. Working in partnership with athletes, NGBs, International Federations, the IOC and IPC, we'll (re)define standards for selection and anti-doping, and ensure the reimagined Games live up to the original promise of Tokyo 2020.
This summer was supposed to be a culmination of your hard work and life's dream, but taking a step back from competition to care for our communities and each other is the right thing to do. Your moment will wait until we can gather again safely.
I wish I had answers to every question out there, but the reality is this decision is unprecedented, and therefore, presents an entirely new process – for you, for the organizers, for the NGBs and for the USOPC.  Please know we are committed to working with you in the coming days, weeks, and months to address them together.
In the meantime, please focus on taking care of yourself and your community. If you need support or have questions, please come to us or your NGB or the Athlete Ombudsman. We are here to help. As a reminder, we have expanded our mental health services available to you during this time.
The excellence within Team USA is our resilience and how we overcome adversity. I have no doubt we will get through this together as a team, and all be better because of it.  I sincerely look forward to working with you as we once again plan our path to Tokyo.
International Federations
International Boxing Association
The decision to reschedule the Olympic Games 2020 because of the pandemic was expected. As all the other International Federations, we are also wounded by the coronavirus outbreak. The health of our athletes and also coaches as well as officials is crucial. It is the top priority for us keeping in mind that the age of coaches also puts them at high potential risk of fatal consequences if affected by coronavirus. But also the health of AIBA is immensely important. AIBA Extraordinary Congress and one of the major reforms, Statutes amendments, were postponed because of this outbreak, too. We've started a reform process in AIBA and have reached the agreement with sponsors and with cities to host major AIBA competitions. And now the most important task at hand is how to reschedule it due to the new Olympic schedule. It is no easy process not only for host cities but also for athletes and their preparation. Therefore, we cannot wait too long to have the new dates of the Olympics 2020. We should have received it in the shortest possible time to continue the way of progressing.
International Golf Federation
The International Golf Federation supports the decision made by the IOC and Tokyo 2020 to postpone the Olympic Games until 2021 given the exceptional environment and the challenges that we are all confronting. We will work with them to address how this decision affects our sport and our athletes and to develop the necessary plans to resolve these. We remain fully committed to providing safe and fair golf competitions and a memorable experience for our athletes when these Olympic games are held in 2021.
International Gymnastics Federation
The International Gymnastics Federation welcomes the decision announced today to reschedule the Games of the XXXII Olympiad in Tokyo to a date beyond 2020 but no later than summer 2021. This decision will allow gymnasts to apprehend their preparation for the Olympic Games with more serenity. The IGF reiterates that it will do everything necessary to adapt its events calendar to fit the new dates of the Olympic Games that shall be set later. The postponement of the Olympic Games will also have several repercussions on the IGF rules, especially those of the gymnastics disciplines. The FIG will take the time to assess all the implications resulting from this postponement and will carefully review what adjustments or modifications should be made. Athletes' interest and safety will lie at the center at any decision. The IGF will communicate any changes or adjustments made to the rules once duly approved.
International Paralympic Committee President Andrew Parsons
The IPC and I am certain, the whole Paralympic Movement, fully support the IOC's decision to look into the potential scenarios regarding the Tokyo 2020 Olympic and Paralympic Games, including postponement. Human life is much more important than anything at all, and currently it is vital that everyone, including athletes, stay at home to help prevent the further spread of this horrible disease which is impacting the global community. In relation to the Games, the health and well-being of every single person attending is the number one priority and taking this decision is absolutely the right thing to do, considering the unprecedented situation we currently face. The next four weeks will provide time to see if the global health situation improves, while giving a window of opportunity to look into different scenarios should the dates of the Games need to be changed. As you can imagine, potentially changing the dates of the Olympic and Paralympic Games is a huge logistical challenge, and the IPC will support the IOC every step of the way.
United World Wrestling President Nenad Lalovic
The decision to delay will have a significant impact on our athletes and the remaining qualification process. Like other federations and stakeholders, we are waiting to receive more detailed guidelines from the IOC Sports Department concerning the qualification process and will provide an update as soon as possible. I understand that this delay impacts your preparations, and there are many uncertainties at this moment, but I assure your health and safety remain our top priority. As things change, I promise to keep you up to date. In the coming weeks, the United World Wrestling executive board will meet via teleconference and–keeping the global situation in mind–make decisions to help determine the remaining UWW events for 2020.
World Athletics
World Athletics welcomes the decision of the IOC and the Japanese Government to postpone the Tokyo 2020 Olympic Games to 2021. It is what athletes want and we believe this decision will give all athletes, technical officials and volunteers some respite and certainty in these unprecedented and uncertain times. Athletics will continue to do whatever we can to preserve and create an outdoor season of one-day meetings in 2020, starting and ending later than usual, so athletes, when they are able and it is safe to, will have access to competitions in every region. This will help them benchmark their performances and adjust their training accordingly for an Olympic Games in 2021. In light of this announcement, we will also expedite our current review of the Olympic qualification system, in cooperation with the IOC, and release any changes to the process as soon as possible so athletes know where they stand. World Athletics stands ready to work with the IOC and all sport on an alternative date for the Olympic Games in 2021 and has already been in discussion with the Organizing Committee of the World Athletics Championships Oregon 21 regarding the possibility of moving the dates of this highly popular worldwide event. They have reassured us that they will work with all of their partners and stakeholders to ensure that Oregon is able to host the World Athletics Championships on alternative dates, including dates in 2022.
World Baseball Softball Confederation President Riccardo Fraccari
The WBSC welcomes and fully supports the joint decision taken by the IOC, Tokyo 2020 and Japan Prime Minister Abe Shinzo to postpone the start of the Olympic Games Tokyo 2020 due to the COVID-19 pandemic. While the postponement is heartbreaking for athletes–and our baseball and softball players–around the world, the Tokyo 2020 Games in 2021 can be a symbol of global recovery and solidarity, and be one of the greatest worldwide celebrations and most anticipated moments in the history of sport. The WBSC stands in solidarity with the Olympic Movement during this difficult time and will work closely with the IOC to manage the completion of the Olympic qualification process for baseball, which now has more time to be conducted, providing an equal opportunity for the teams and their players.
World Pentathlon President Klaus Schormann
The IOC and the Tokyo 2020 Organizing Committee have the full support of UIPM in their decision to postpone the Olympic Games, which has been held every four years since London 1948. Our Union has been left with no option but to abandon plans for the UIPM 2020 Pentathlon World Championships to take place in Cancun (Mexico) in May 2020 and cancel the rest of the UIPM 2020 Pentathlon World Cup season in the interests of safety. We take this action with heavy hearts and with great sadness for our dedicated organisers in Sofia, Budapest and Seoul. Modern Pentathlon will return to these cities in future at the earliest opportunity, but for now we must focus on matters outside sport and play our part in this global effort against the Coronavirus. I am proud of the UIPM Executive Board for coming together at short notice in recent weeks to discuss emergency measures and take important decisions for our movement and for the wider international society. We now have the flexibility to be responsive and to confirm plans for a new qualification process in due course.